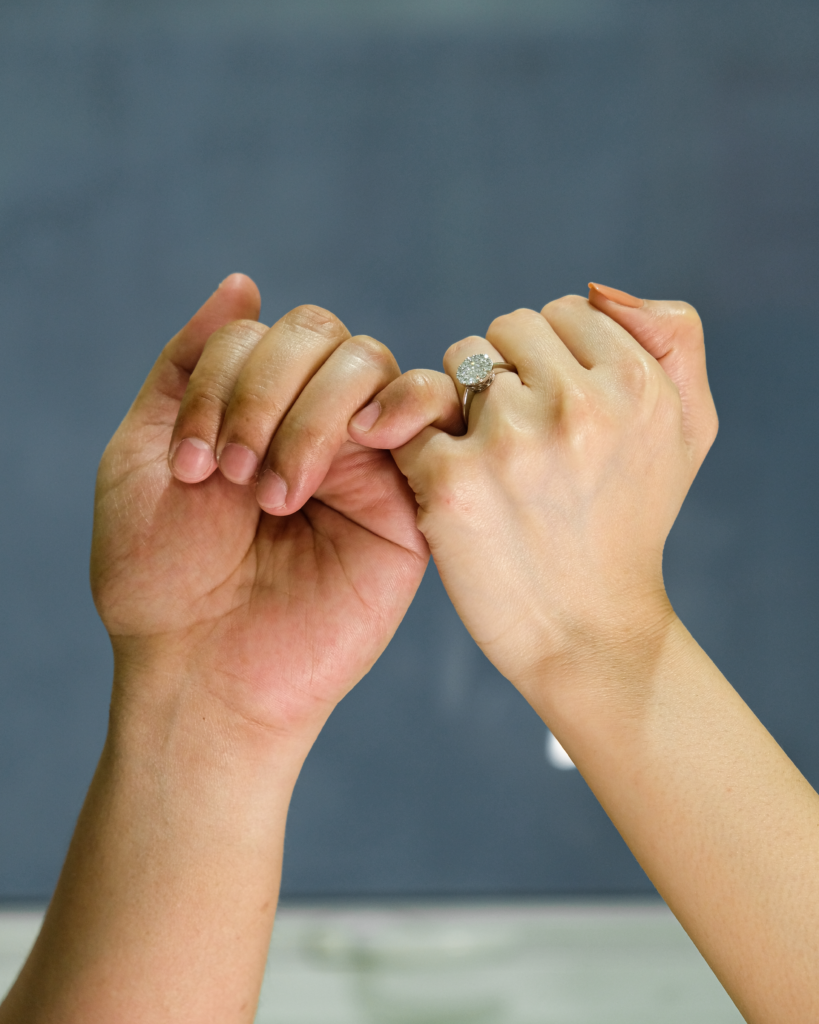 Fourteenth of August 2020. It was a Friday night and I was about to start my shift. On most days, I am cranky on the first few minutes after I wake up but at that night I was exceptionally not. I even helped him in the kitchen reheating the food for our dinner. We don't usually eat together on working days because we have a totally opposite shift. But the universe was very supportive of his plan. My meetings were miraculously canceled so we got to have dinner together. I knew there was something going on because prior to that day, he kept asking me what I wanted to eat for breakfast, lunch, and dinner. He knows I only eat twice a day, sometimes even just once.
During dinner, he went on with his speech that sounded like someone's about to ask you to marry them. But unlike other girls who scream for excitement deep inside, eyes twinkling, and ready to say yes even before the guy pops the question, I felt the other way around. I was hoping he would not propose because I was not sure what and how to respond (not that I do not love him but I had reasons) and I was not dressed up nicely. I was only wearing my workout leggings and a hoodie, plus, I didn't have nice painted nails. My hands were even wounded because of the strong detergent I used for handwashing a few days back. Of all the days that I wear pretty clothes, have makeup on, and flawless hands (or at least just the left hand), he chose to get down on one knee and asked me to marry him when I was at my simplest and most natural state. Well, I am not saying that it was awful but you know, I could've at least looked a little well put together just in case he's secretly recording the moment which by the way he didn't. Nope, no documentation happened. It was very far from my dream proposal but in all honesty, I wouldn't have it any other way.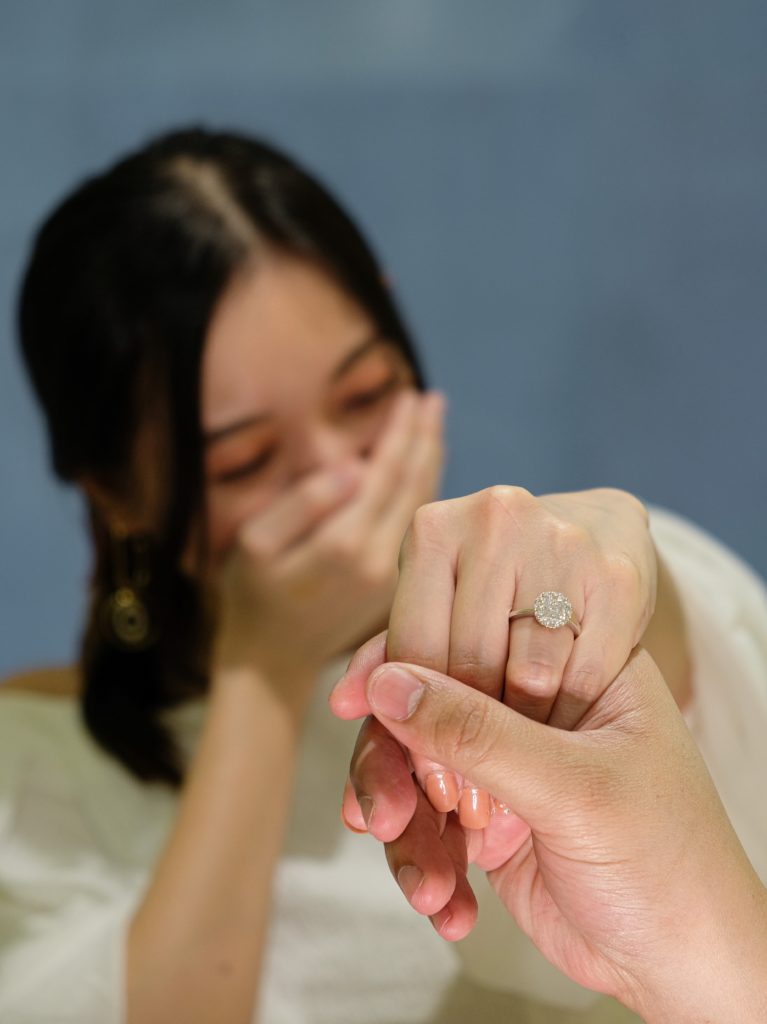 So… he had to ask me twice and knelt longer than any other men in the world because on his first try, instead of me saying yes, I was firing back questions at him like "Why now? Why not next month? Are you serious? Blah blah blah…" I was honestly caught off guard although I kind of knew it was coming. The moment he pulled something out of his bag, I was praying it would be a book or a necklace rather than an engagement ring. But it was a stunning ring! Now, I don't mean to brag here but when he opened the box it was so beautiful and the diamonds were sparkling that I think it helped me make up my decision. Jokes aside.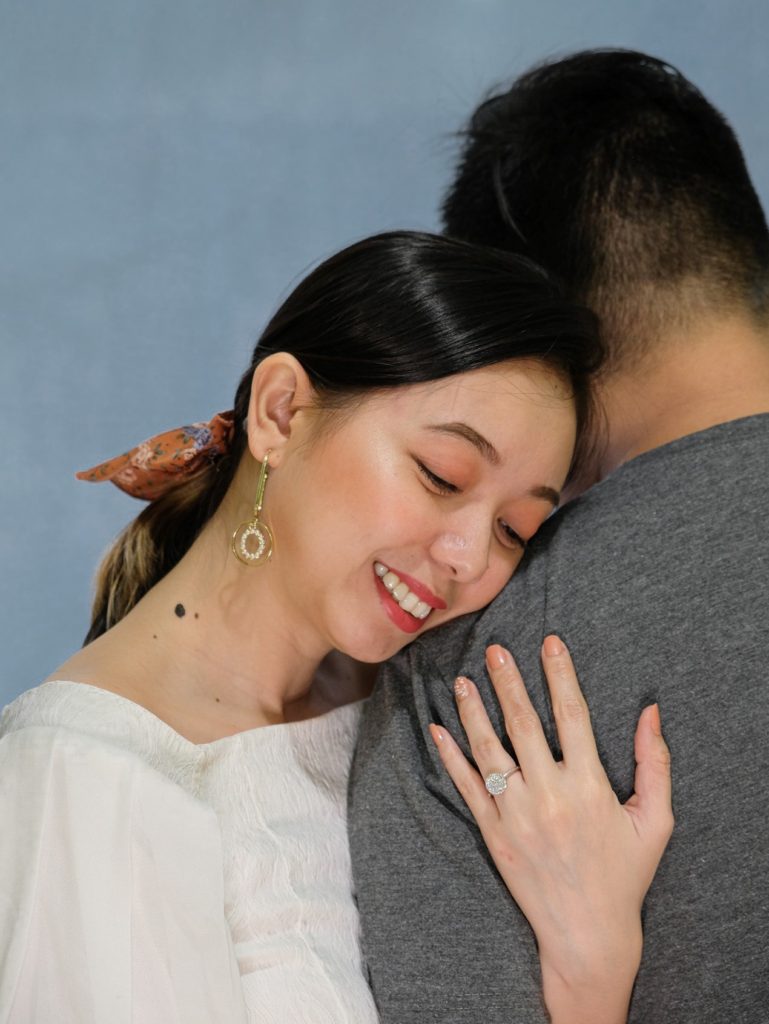 I always thought that when someone finally proposed to me, my tears of joy would automatically come out as a default reaction but that's not what happened. Instead, I asked him if he could give me a few minutes to pray before giving him my answer. Then I prayed for the Lord's guidance. Too late to ask for a sign if YES would be the right answer but I still asked anyway. I know that with God nothing is impossible so might as well give it a shot. I went on with my prayer giving thanks to the Lord, telling Him that He knows how indecisive I am and it would take me a very long time to decide on most things in life. But I know AJ's intentions are, have been, and will always be good.
Of all the life-changing decisions in my life, it was by far the fastest time I made up my mind. Faster than deciding what I should eat. At the latter part of my prayer, I made up my mind but I asked God to please don't let it be one of the biggest mistakes of my life. The moment I opened my eyes, I suddenly felt all different. The doubts and what-ifs were all gone and my heart was so light that I knew it was the sign. Told you, keep the faith. Then, I asked him to repeat the question, just to make sure I heard it right the first time. To make the story short, I said yes, with all certainty.
Today, it's been exactly a month since we've been engaged. Only a few of our families and friends knew about our engagement. We agreed not to tell anybody else just because we wanted the moment to be intimate for a while. Now, I decided to announce it to the public (not that I am famous or what) because nothing is official unless it is posted on social media, right? I'm kidding! We are celebrating our fifth anniversary today. Wow! It took him 5 years to realize that I am the one, lol. Well at least we have a beautiful memory of 2020 despite the pandemic. I am crossing my fingers that the world will be so much better next year. Else, we will get married with no guests at all. It can save up a lot of money but come on, I spent so many years building up my Pinterest board that I was so prepared for my wedding even long before I had a boyfriend. We'll see how things go in the next days then.
P.S. Photos were taken almost a month after the proposal. Forced the fiancé to do a quick photoshoot at home. I hope he doesn't back out. He knows what he's getting into.