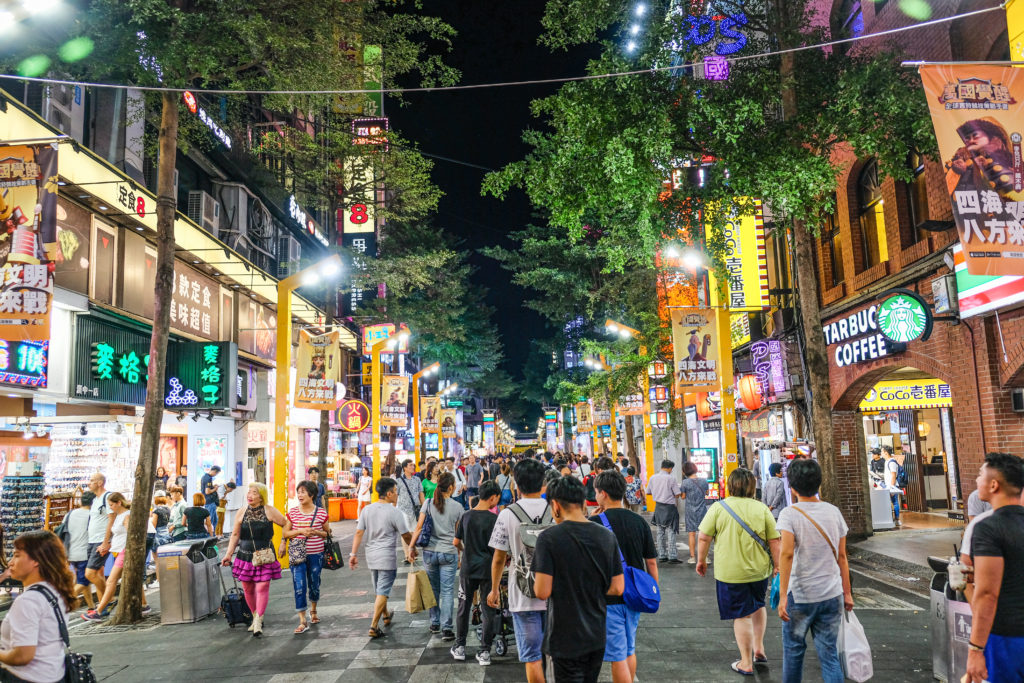 It's been more than a week since I got back from Taiwan and I'm still on cloud nine. I was supposed to post this last weekend but I unfortunately got sick a few days after our trip. September and February are usually the months I am most vulnerable to sickness. I'm all good now, thank God.
As much as possible, I'll try to be more informative with this travel post. I will indicate MUST TRY/ MUST HAVE/ MUST GO in the captions for the ones I think are recommendable.
Our vacation was 4 full days and 4 nights (technically). We departed from NAIA at 11 PM on September 12 and arrived at Taoyuan Airport at around 1 AM. The flight was approximately 1hr and 50mins. It was so funny that hours before our flight, we were reminiscing about our Malaysia trip last year where we almost missed our flight. We had to ask all of the people lining up at the immigration if we could go in first because our flight was in 10 minutes. We were fortunate enough that they gave way for us and we had to run all the way to our boarding gate which took about 5 minutes of fast and furious running, people would think we were being chased. Only to find out our flight was delayed for another hour. That was a hell of an experience! Then here comes our Taiwan flight which we again almost missed. In our defense, we were confident that our flight was at 10:35. So we were like, "let's just go to the boarding gate at around 9:40". We were so relaxed after we have checked in. We even had time to exchange our money to NTD. We had a light dinner at Tim Horton's and we rented a pocket wifi on our way to the boarding gate. When I looked at the time, it was already freaking 9:50. I checked our boarding pass and it said we should be at the boarding gate before 9:50. We started cramming at the WiFi rental's booth. Sure, we successfully had it but we had to run towards the boarding gate. When we reached there, a signage said we were transferred to another gate which was wayyy farther. We thought we already missed our flight but we still kept on running until we bumped into an airline crew holding a board indicating our flight details. He was shouting for last call. Holy crap! We were one of the last passengers to board. That was so intense. We even paid extra for priority boarding but we were late. Lesson learned? Always double check your boarding pass. Rebooking costs a lot. Well, I haven't tried it yet but God forbid, I never want to miss my flight. Next time I will come in at least 5 hours ahead.
Enough of heavy breathing for running. We finally landed at Taiwan. I really researched prior to our travel and I have known that their MRT only operates from 6am to 11pm. Taxi is very expensive. There are buses going to Taipei but I was unsure of the details. By the way, one more mistake I made due to obtuseness is that I thought we will arrive in Taiwan at 6am. It was only days before the trip that I realized it's actually 1am. We looked for some place to sleep or rest inside the airport but couldn' t find a comfortable spot, so we started asking around how to get to the city at the wee hour. Luckily, there were buses still operational. We took the Bus 1819. They were right outside the arrival area (go to basement).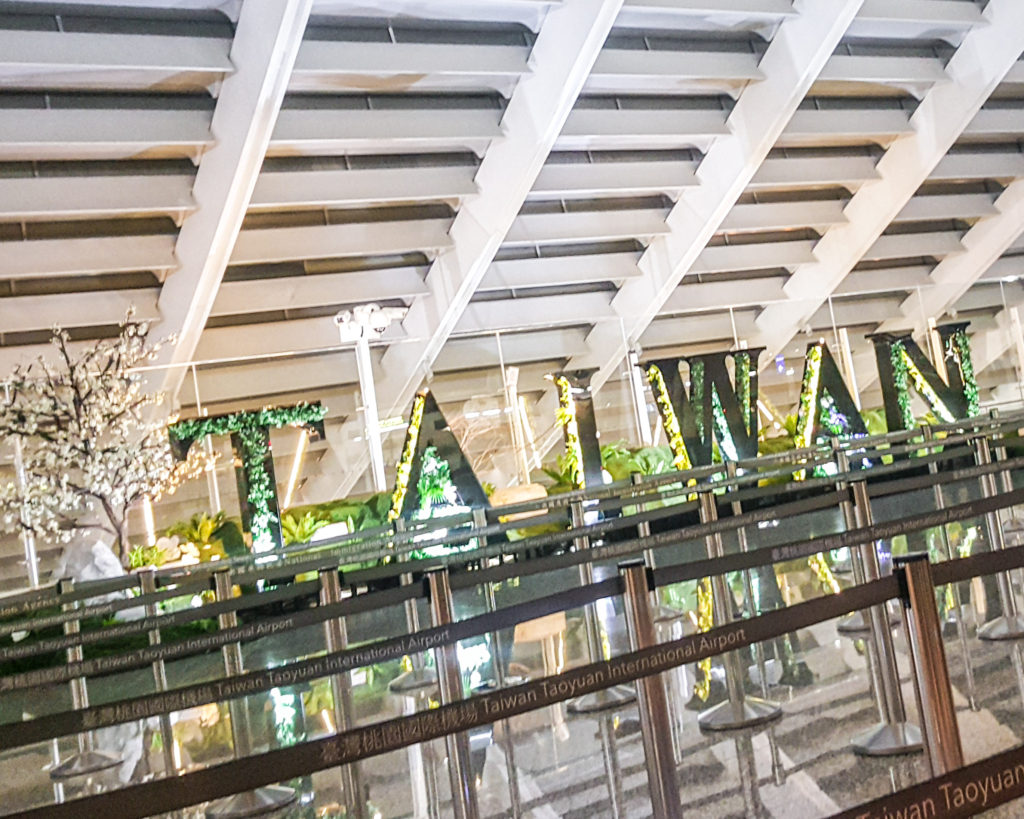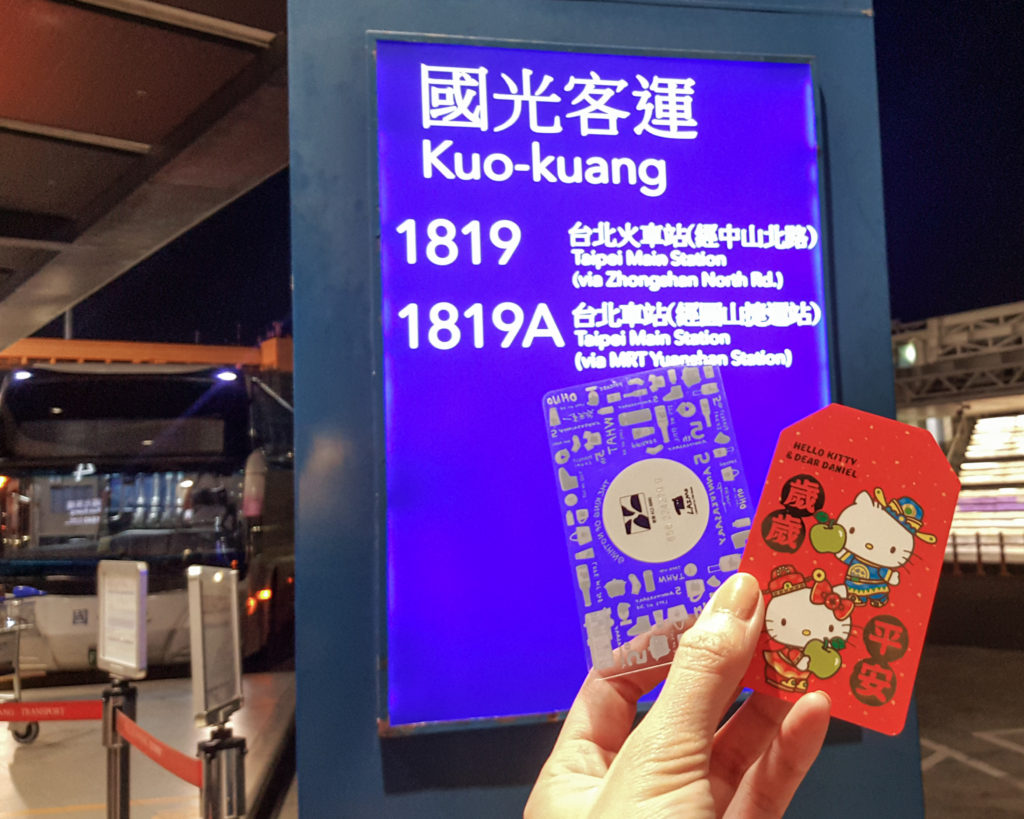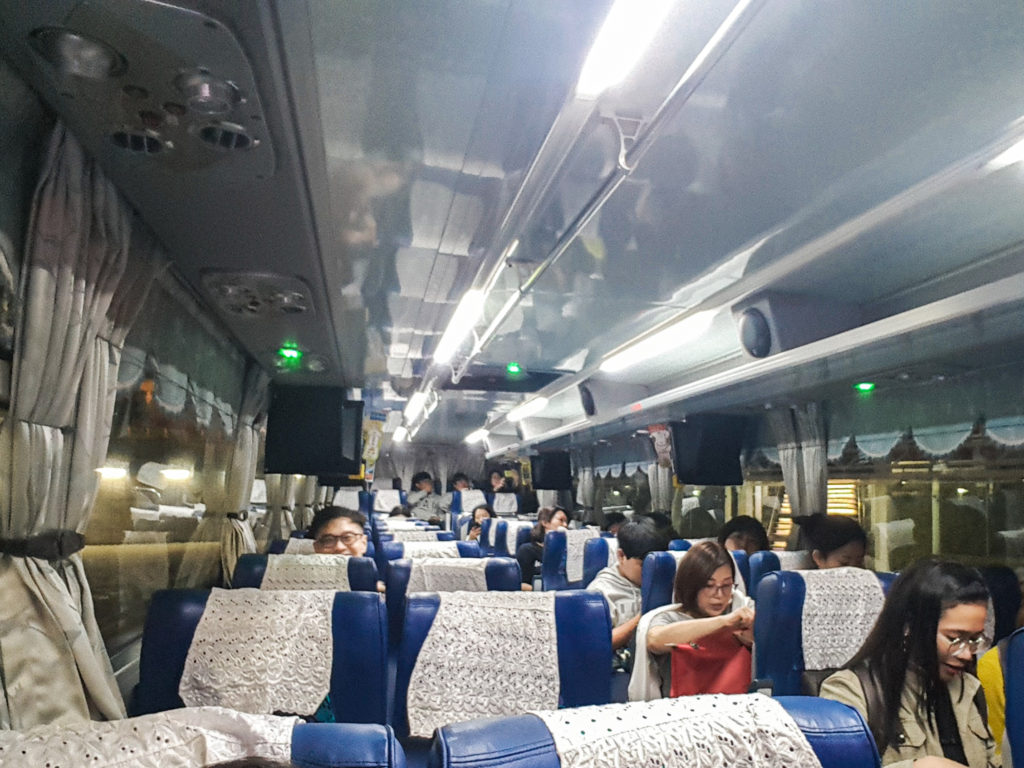 The travel time going to Taipei Main Station from the airport was 40 minutes. No traffic since it was already dawn. I don't know if they even experience traffic there. We hopped off at Taipei Main Station since it is a walking distance to our hotel. Imagine, it was our first time in the country and in the middle of the night, we were the only people walking along the streets. It was not totally dark since there were still vehicles passing by. But honestly, deep inside we were terrified. Do they have a curfew in Taiwan? I don't know. But the only people we saw were the ones who slept down the sidewalks. I don't want to sound judgmental but they looked like homeless folks. They are common in Taiwan. Some of them have plastic bags with them containing their things probably. We didn't bother focusing on them. We continued to walk, dragging our luggage, relying on Google Maps, praying it would lead us faster to our hotel.
And so we finally found our hotel after about 15 mins of walking. We asked the receptionists if we could check in early but to no avail. We assumed their lobby has comfortable couches but we were dismayed. Although the hotel is a bit fancy, the lobby is pretty small. The only seat there could accommodate 2 persons. It's not even meant for long sitting. Anyway, we just didn't mind. Before the trip, I told myself not to stress myself for whatever unfortunate circumstance that will happen in Taiwan. I will not let it ruin my vacation. So, instead of frowning, we just left our belongings at the lobby and wandered outside the hotel. It was so quiet. We went inside the convenience stores and after roaming around and seeing nothing but an empty city, we felt sleepy and tired. We headed back to our hotel and decided to just get the last room they offered. It was pretty pricey but we went for it anyway. Our bodies just wanted to jump right into the bed. It was past 3 am.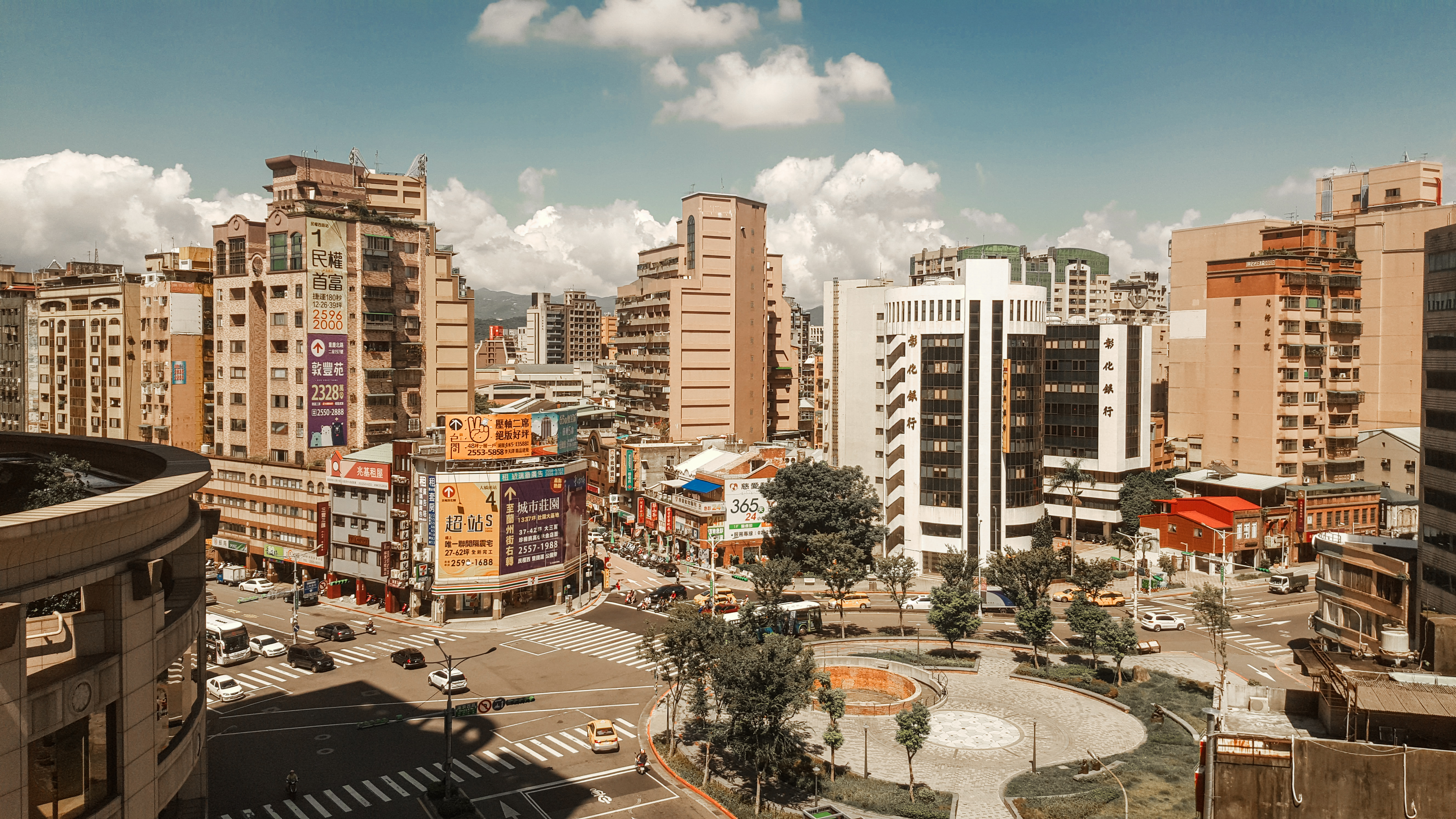 One more thing to consider before booking a flight is to make sure you have thought of a place to stay as soon as you arrive there, especially if your arrival is too far from check-in time. You can book for capsule hotels or dorms for short-time stay as it is cheaper. Then you can just transfer to your main accommodation later on. We just got lucky that the receptionists were kind enough to allow us for an early check-in to our main room. We transferred at 12 noon. Supposedly, it was still at 3pm but God is so good.
We started so late on our first day. We made an itinerary beforehand but was not followed. We headed straight to Taipei 101 for a late lunch. We dined in at a Michelin starred Din Tai Fung, as requested by AJ. He couldn't get enough of xiao long baos. We ordered the usual. He wanted to compare it to Philippine's DTF. Well guess what, no difference at all. It's a good thing though. We came out happy.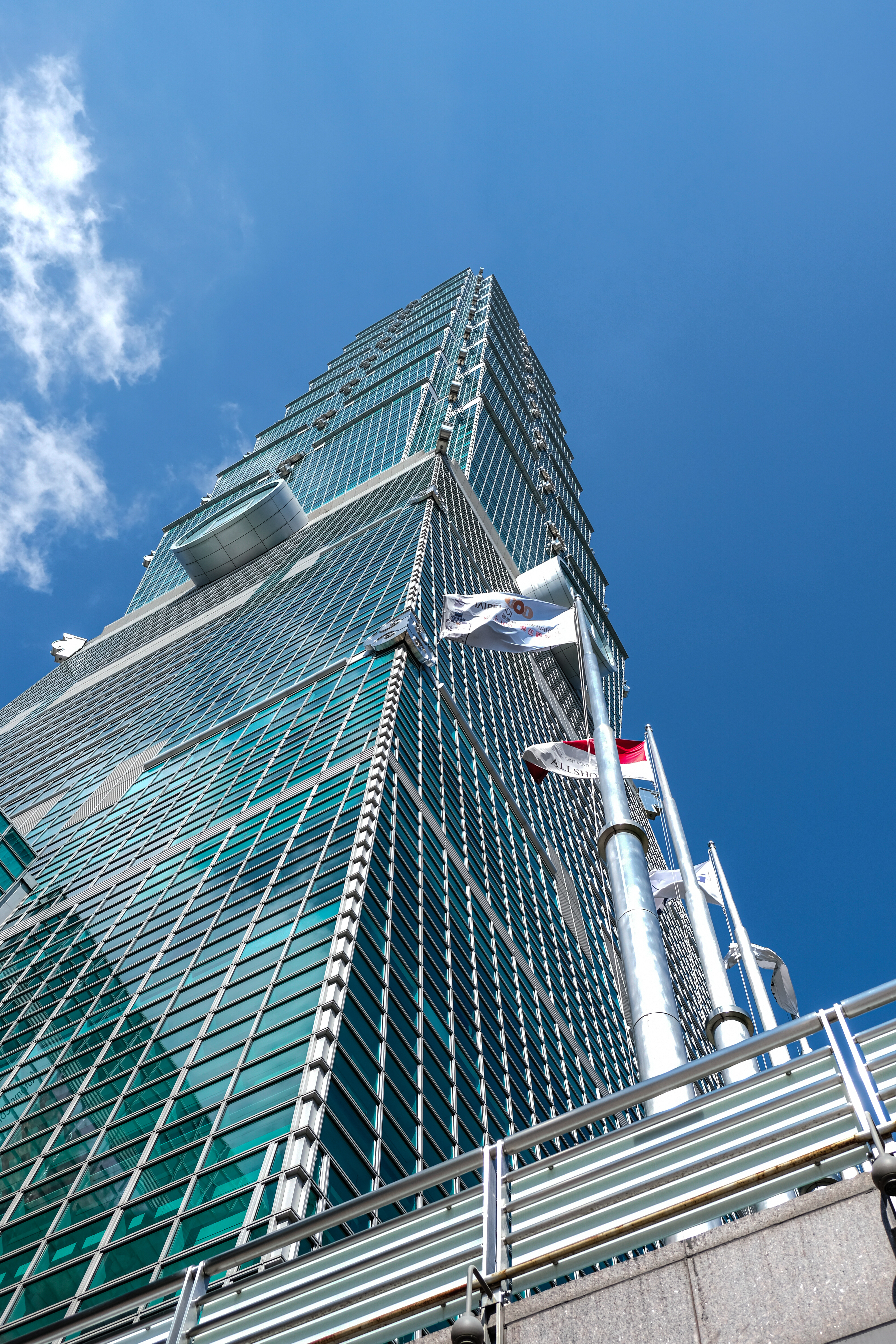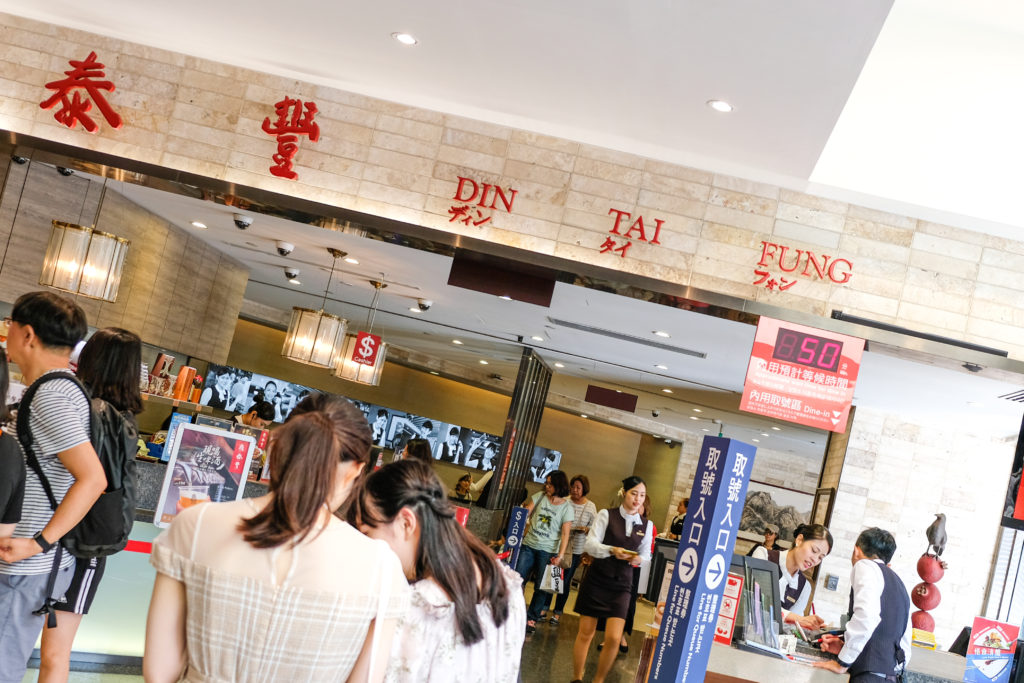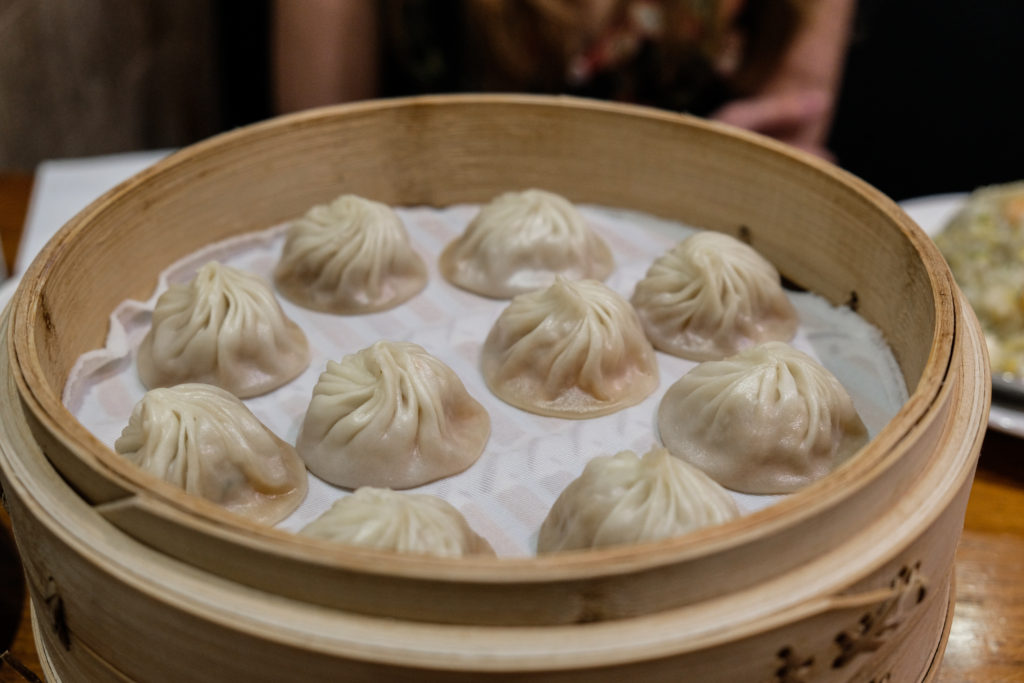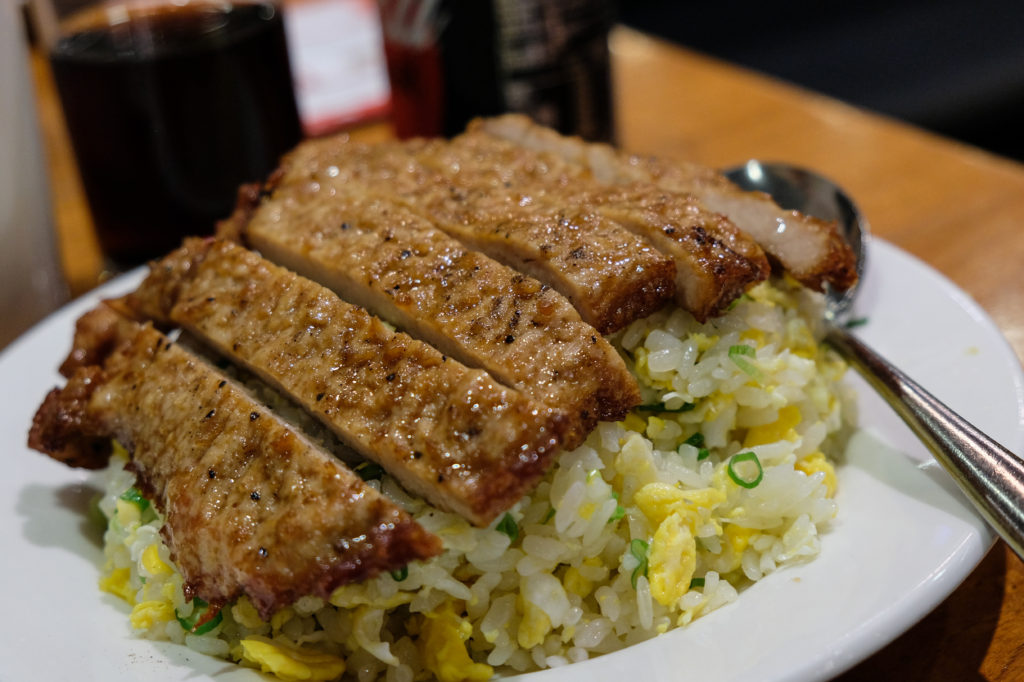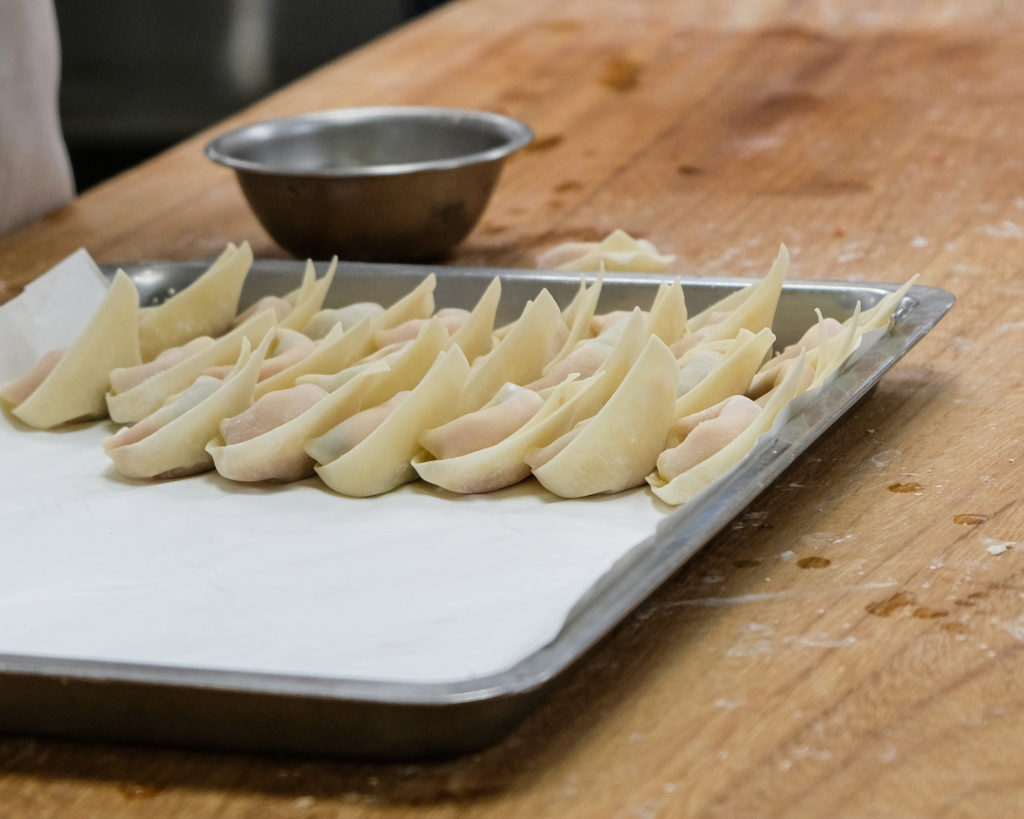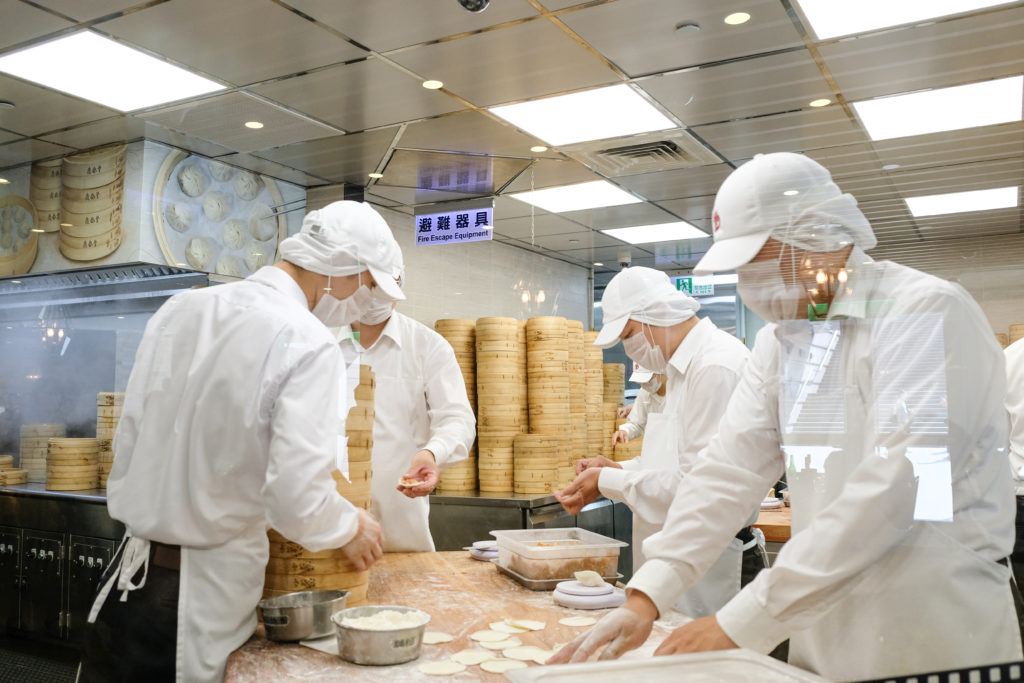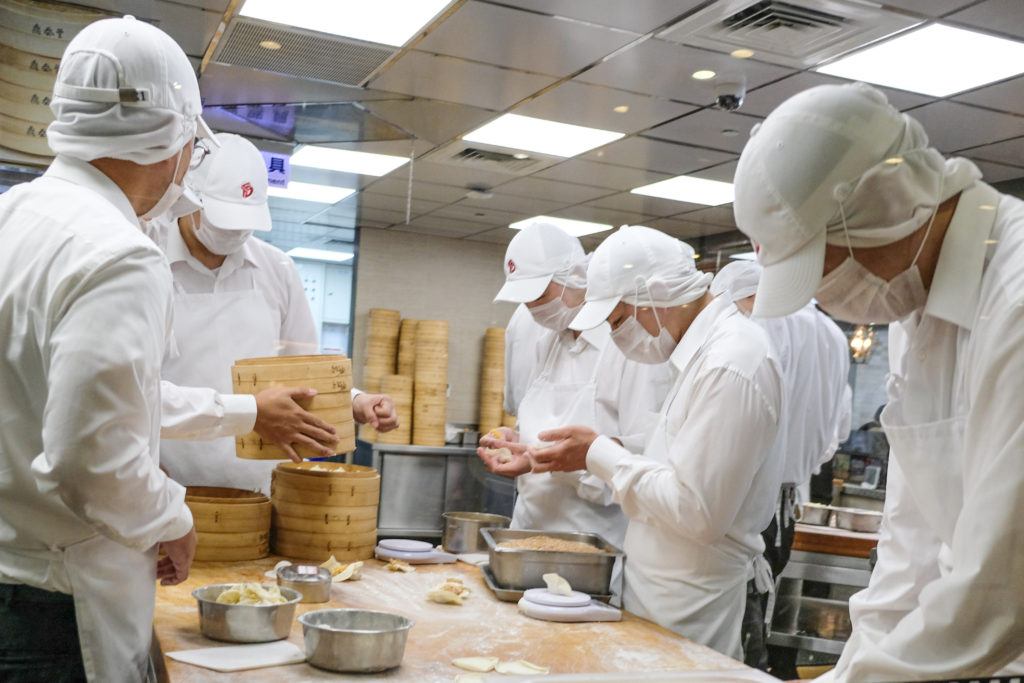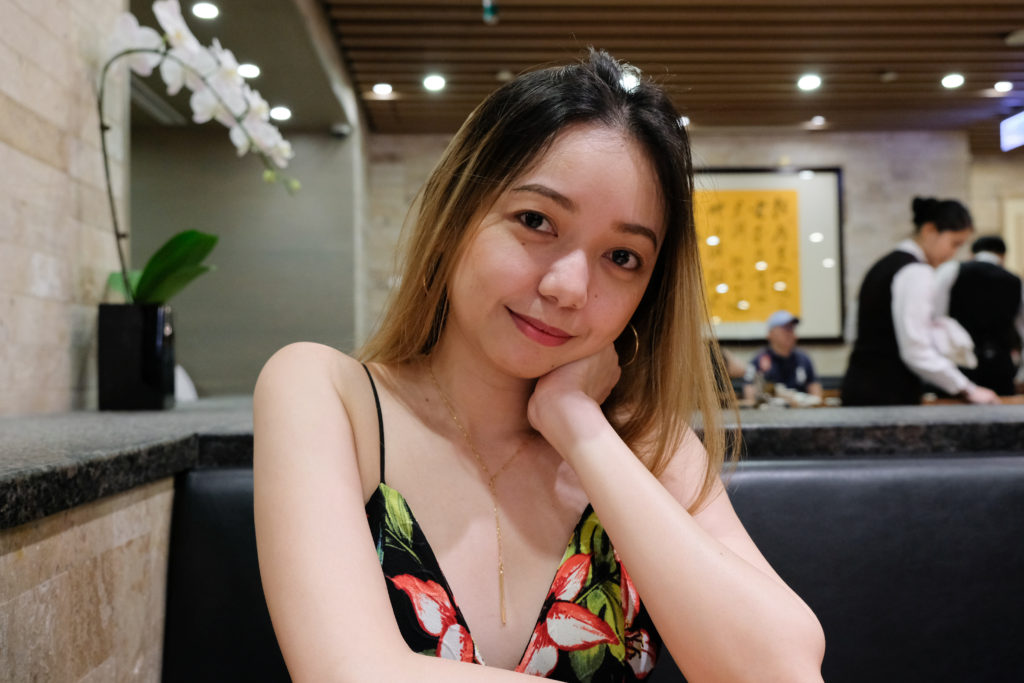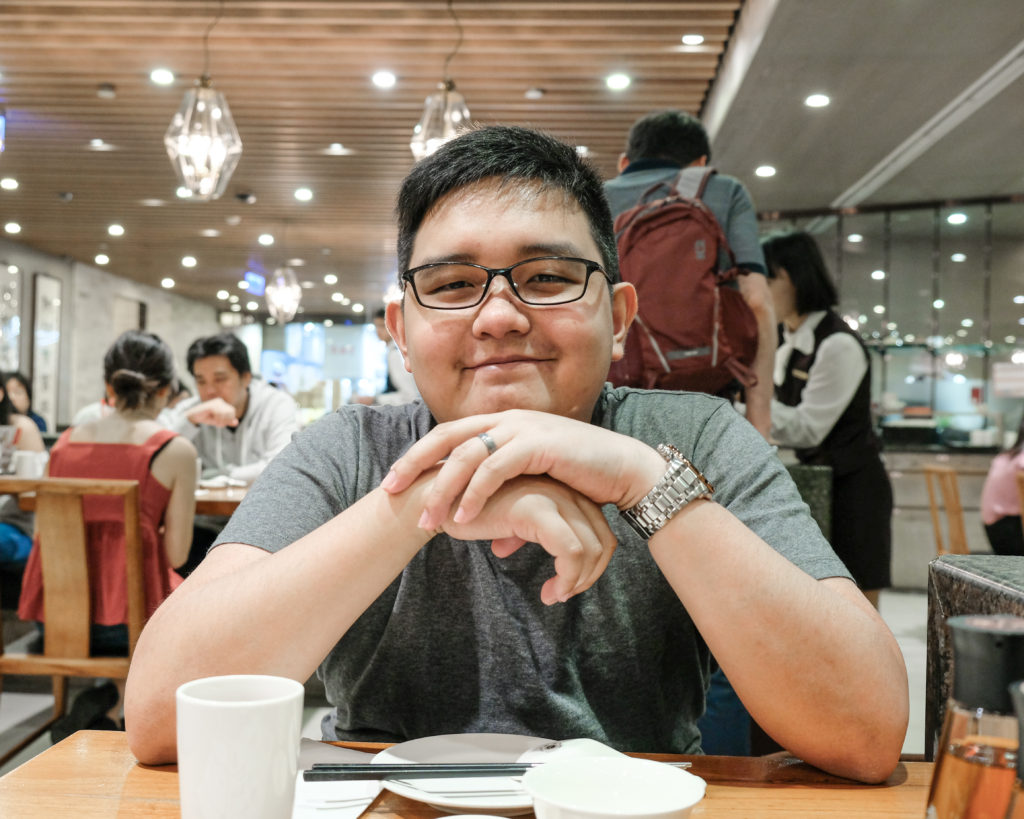 We checked out what are the other shops inside Taipei 101. They have a fancy food court and a whole lot of luxury brands. Of course, we didn't buy any. Haha! We didn't get to the observation deck. We have tried the one in Malaysia and we were disappointed. You only get to see the view and pay way too much.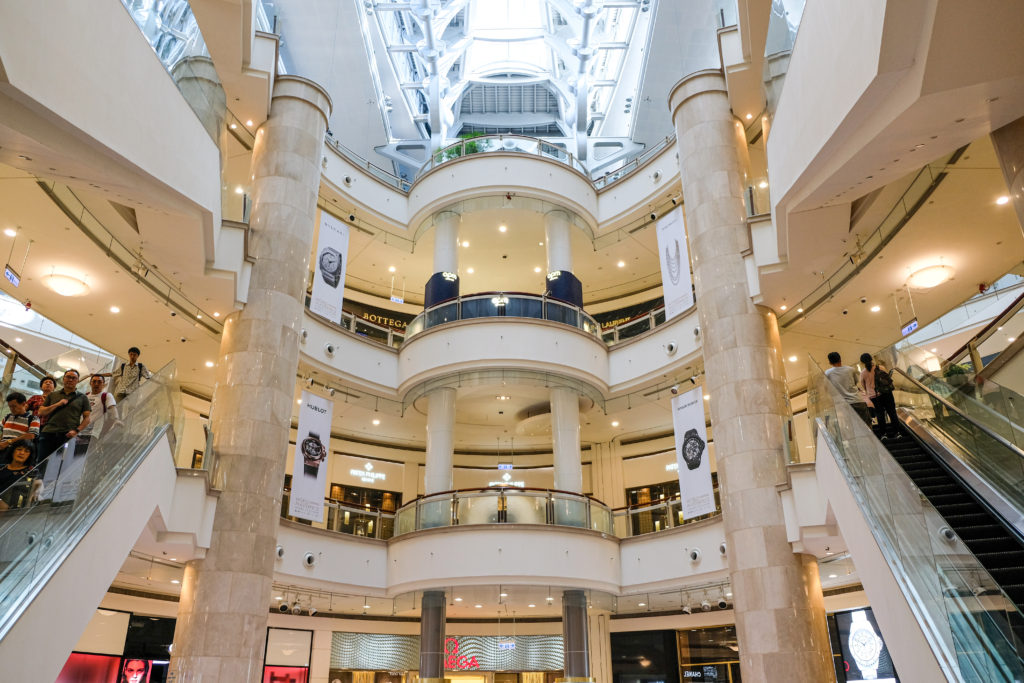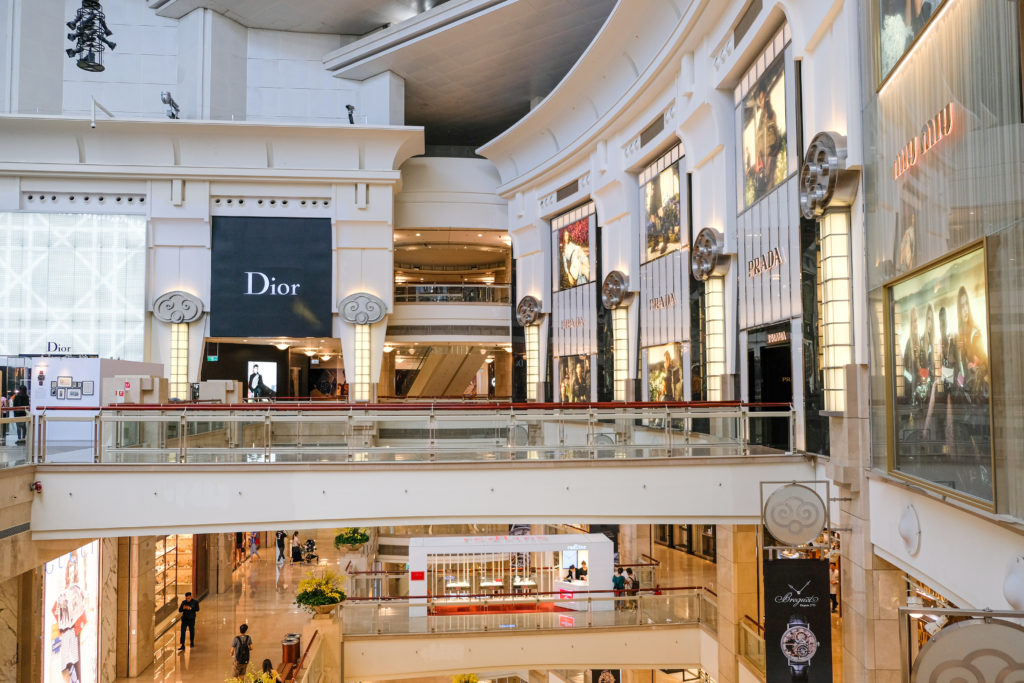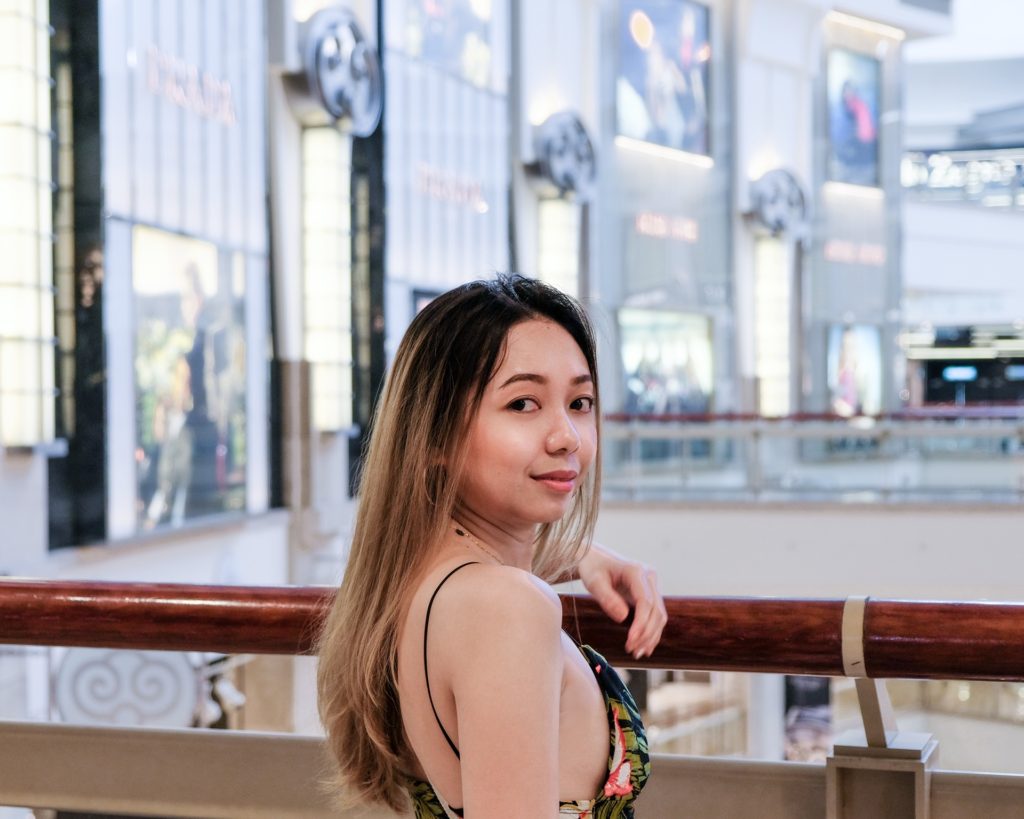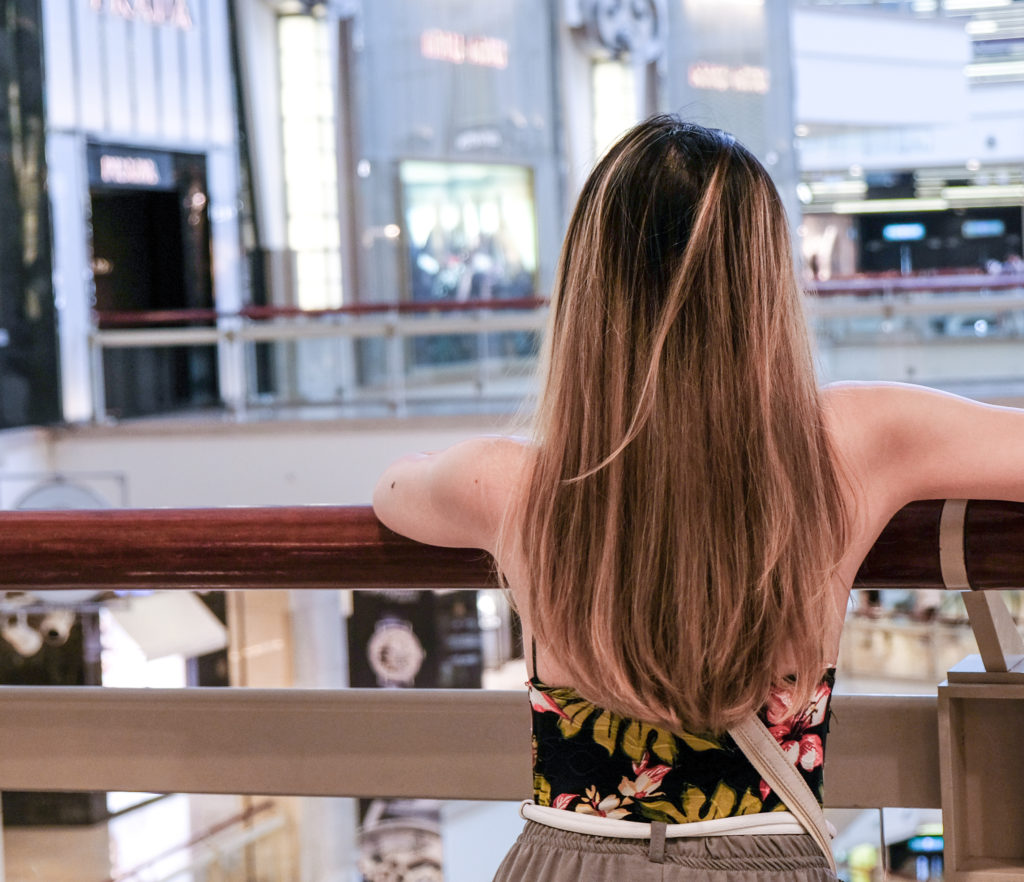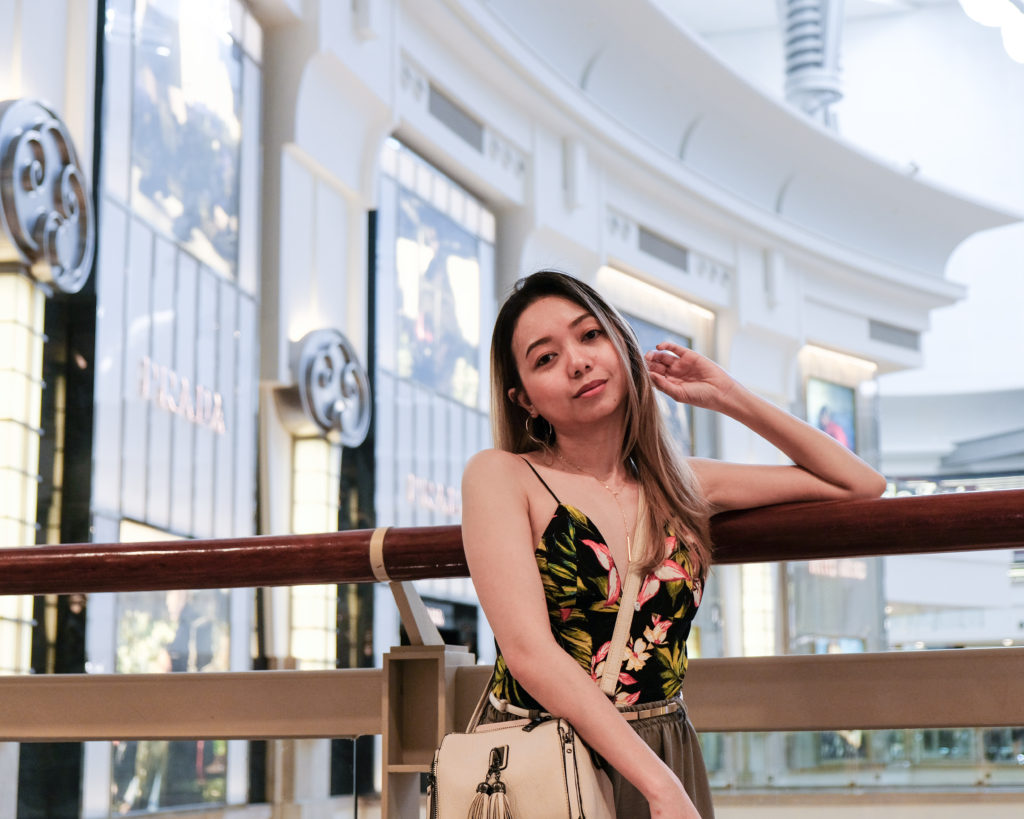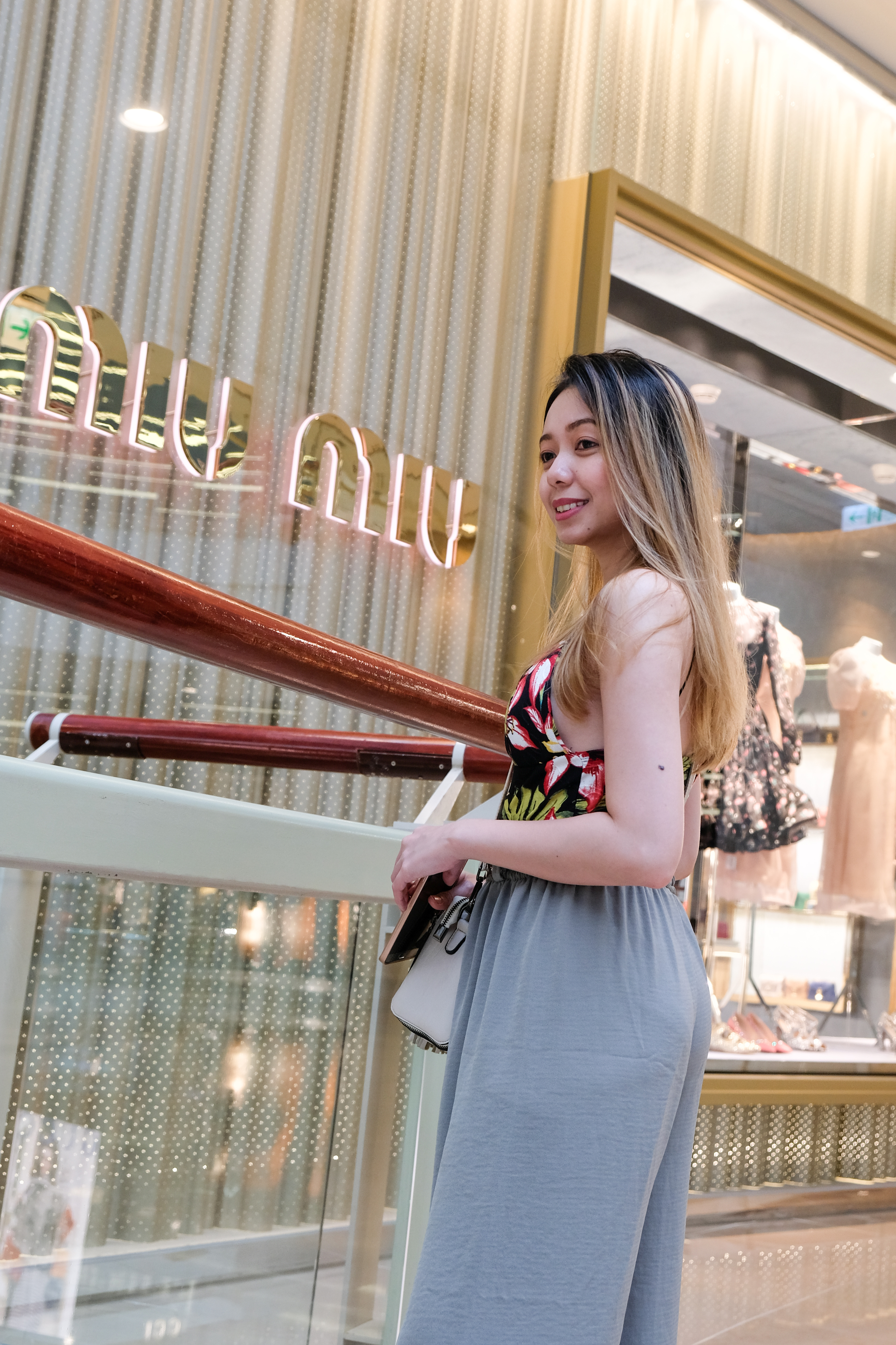 Our next stop was Chiang Kai-shek Memorial Hall. It is pretty nice out there. You can sit on the wide grounds, snap some photos, and just chill. It looks like some park. Plus, no entrance fee. It's actually convenient to go there. Right outside the place is the MRT station.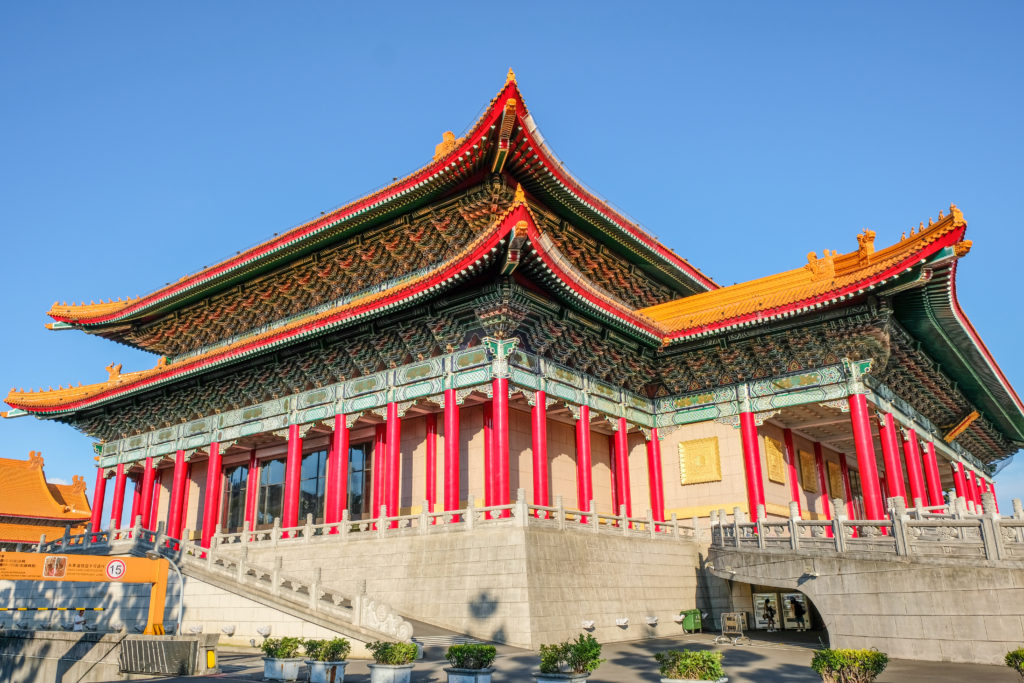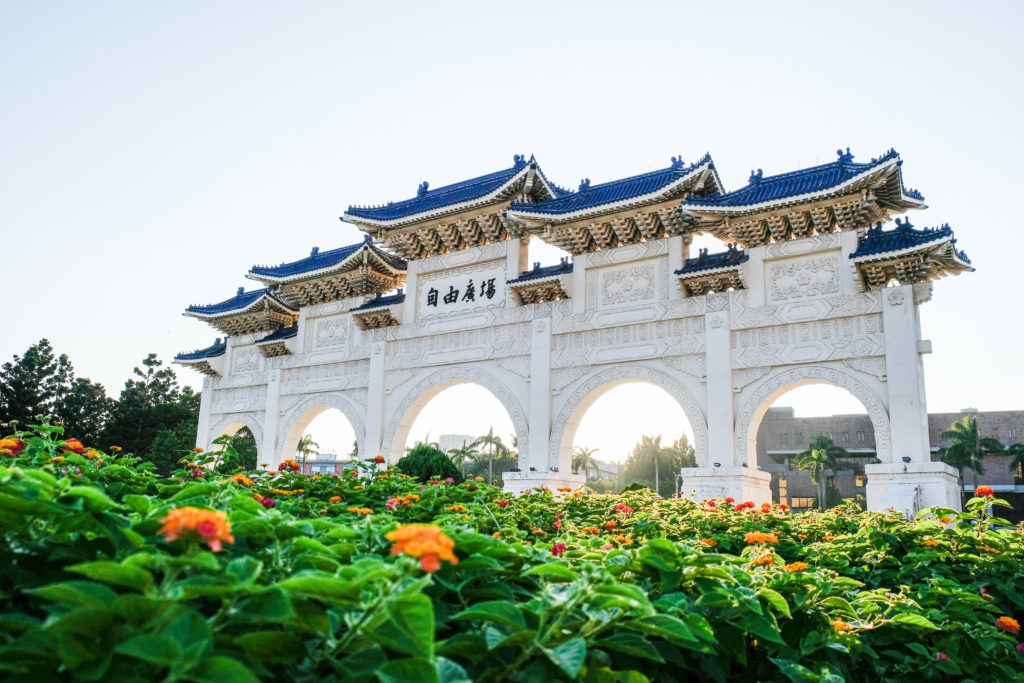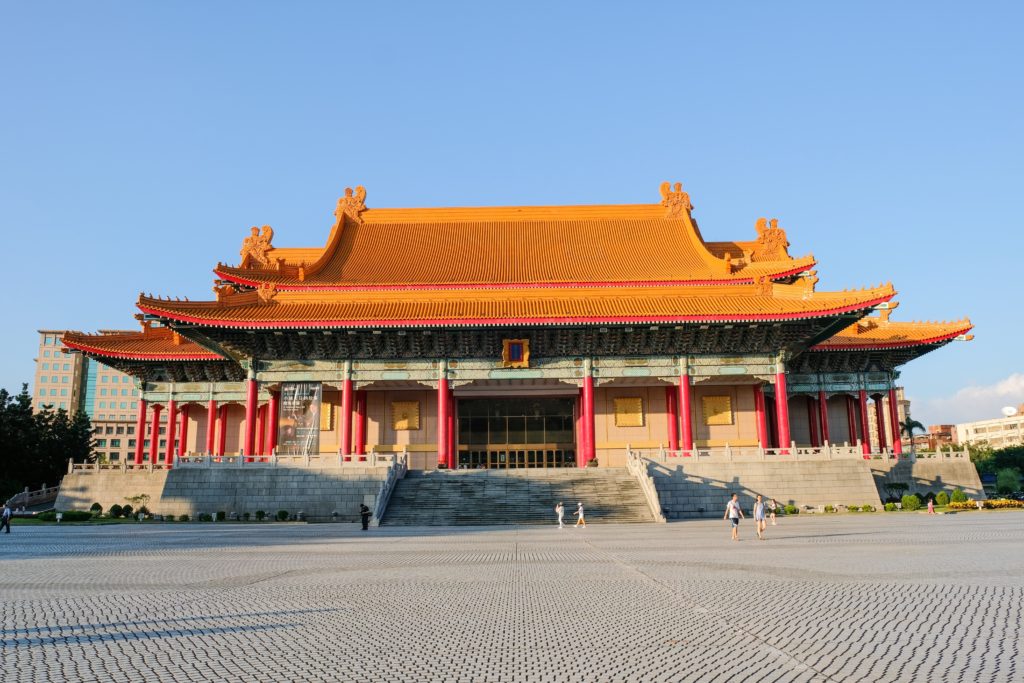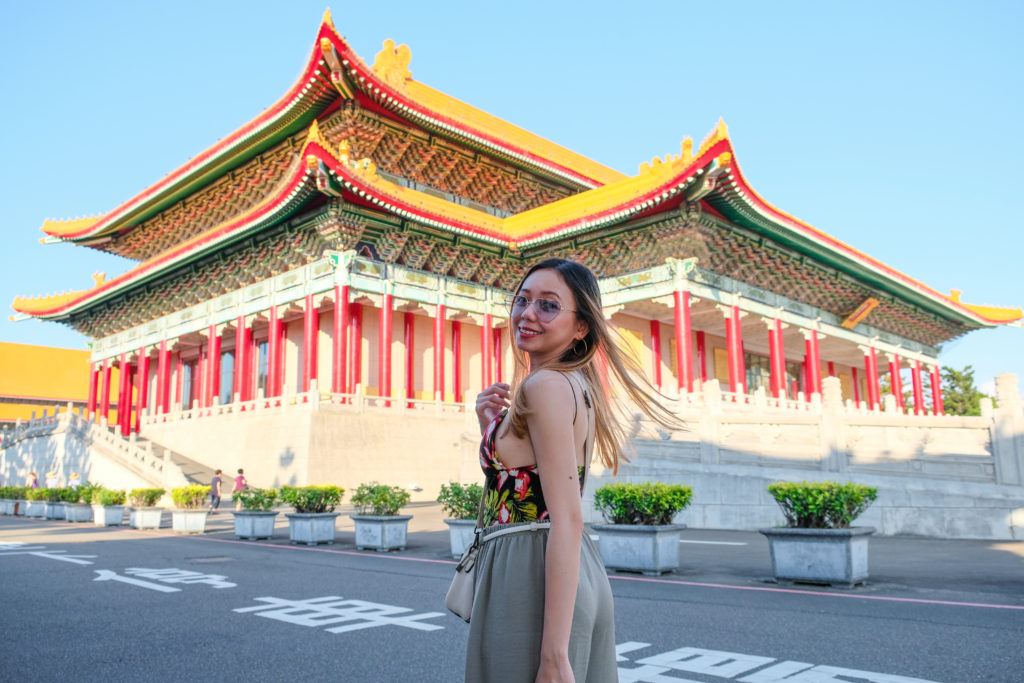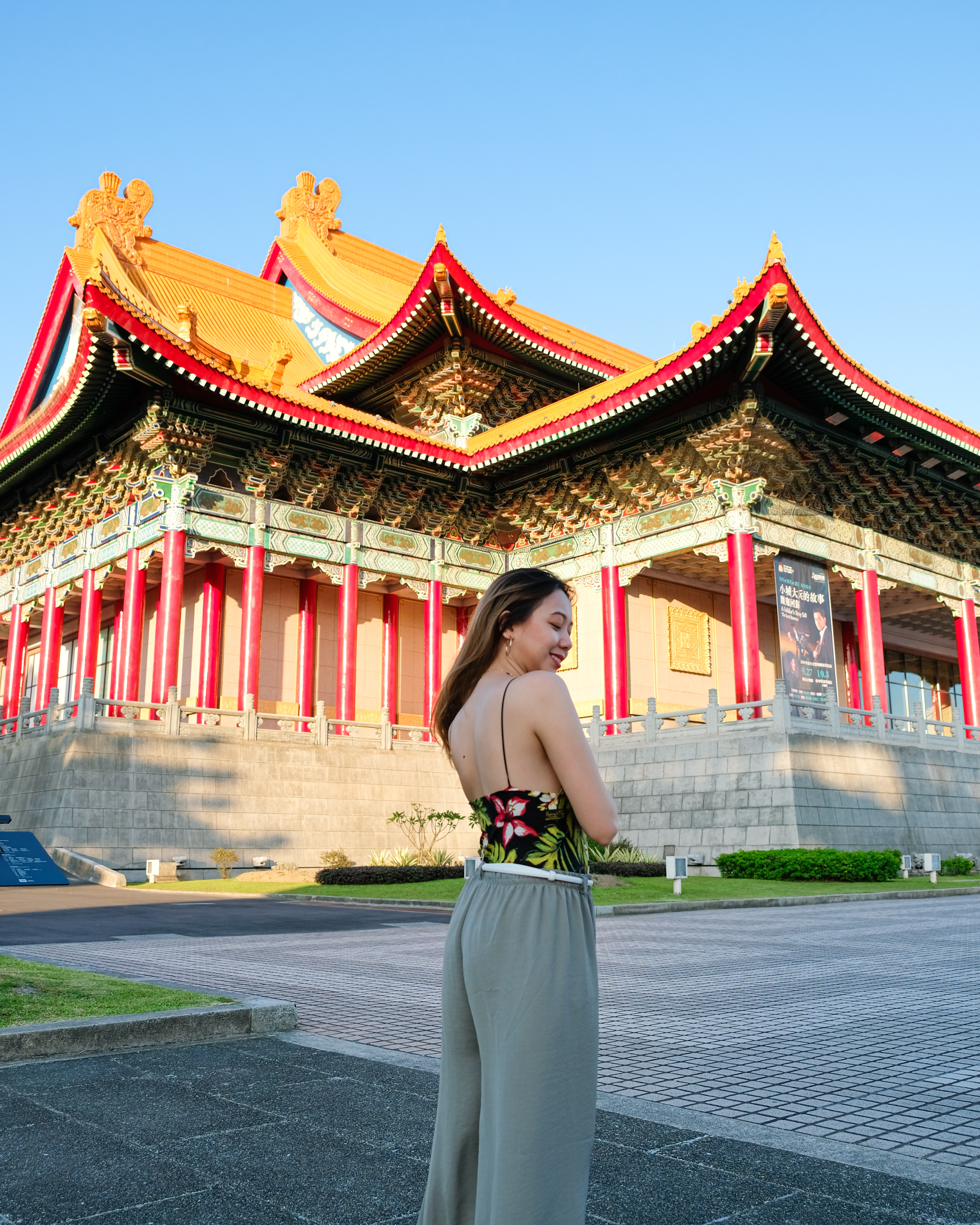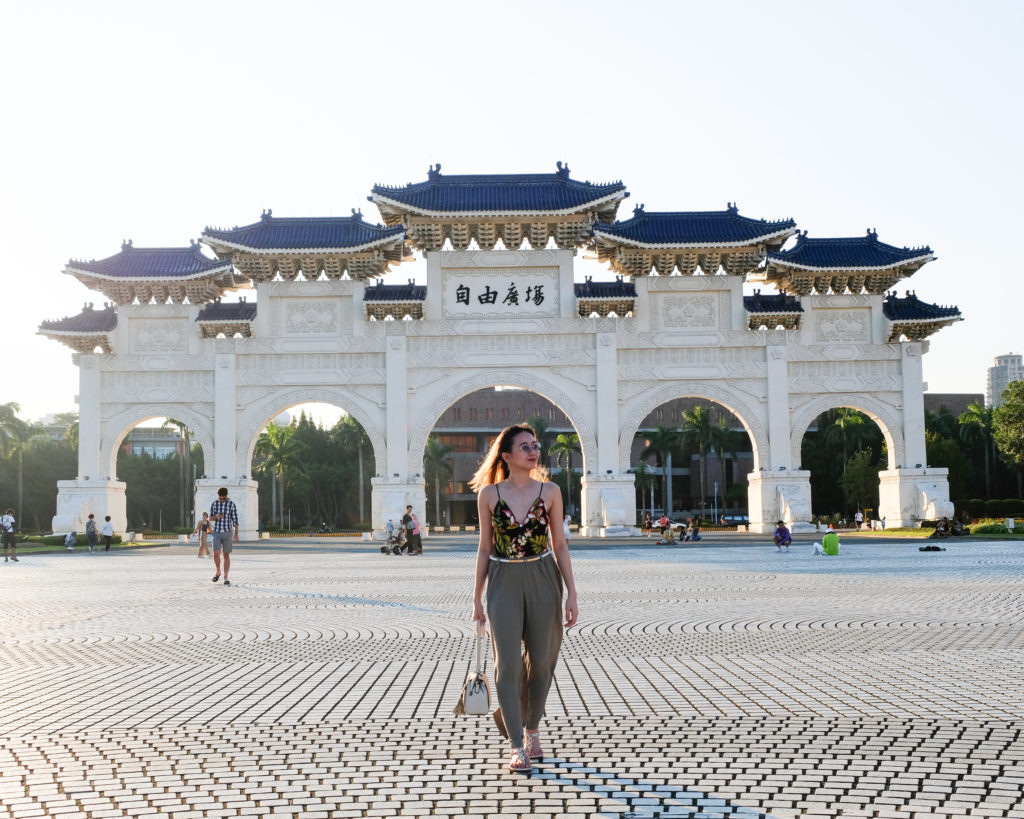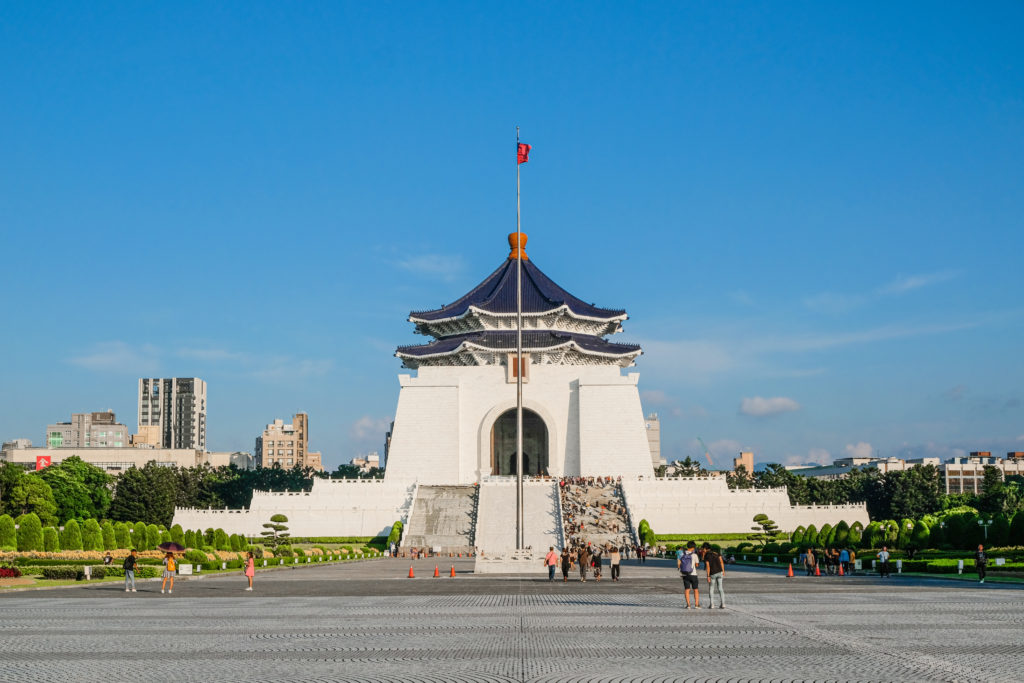 We chose not to visit the other temples we listed down as we wanted our first day to be relaxing. And by relaxing, I mean shopping. We went to Ximending Shopping District and were completely overwhelmed. As soon as I saw the place, I knew my wallet will cry. So yes, it was still day 1 and I already started shopping. I'm not even sorry.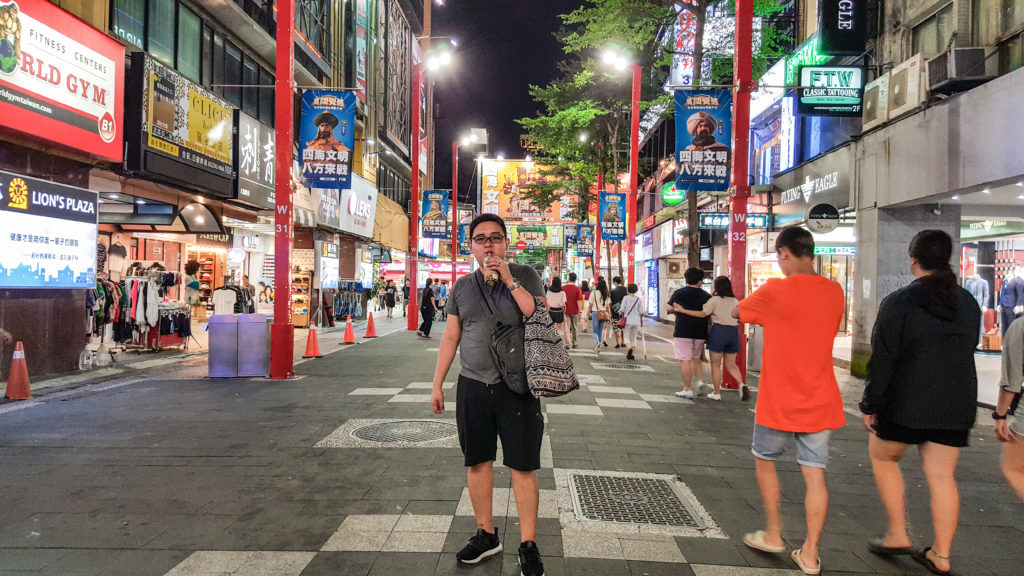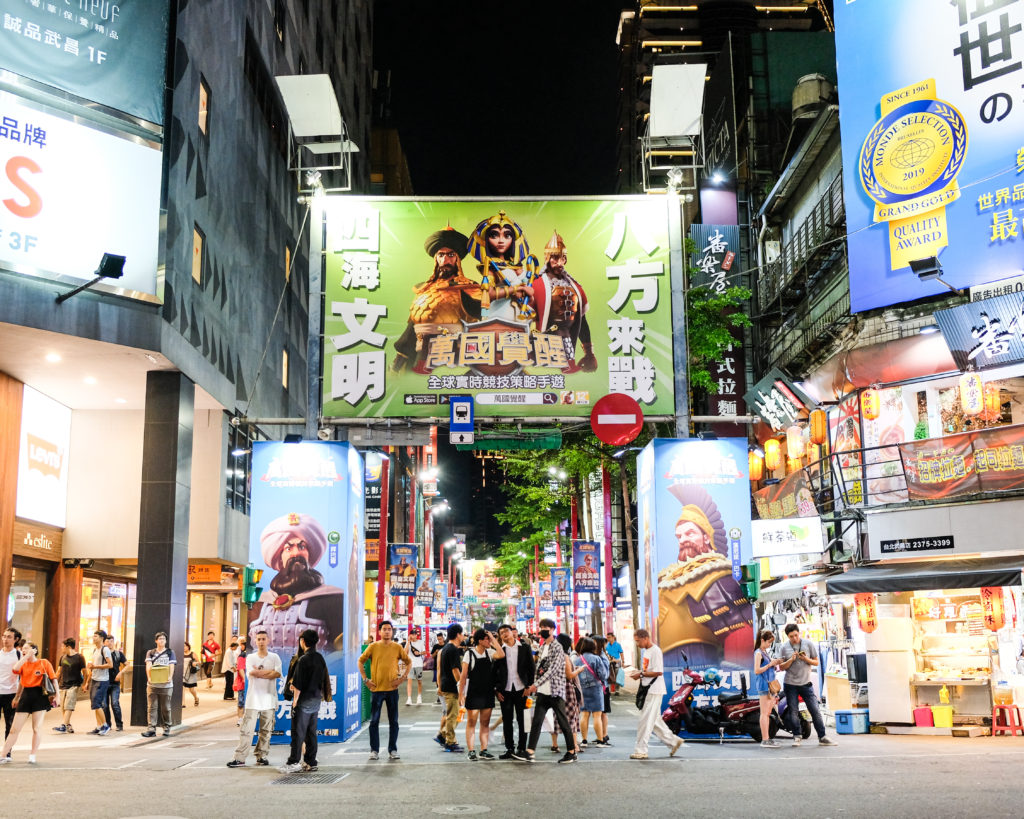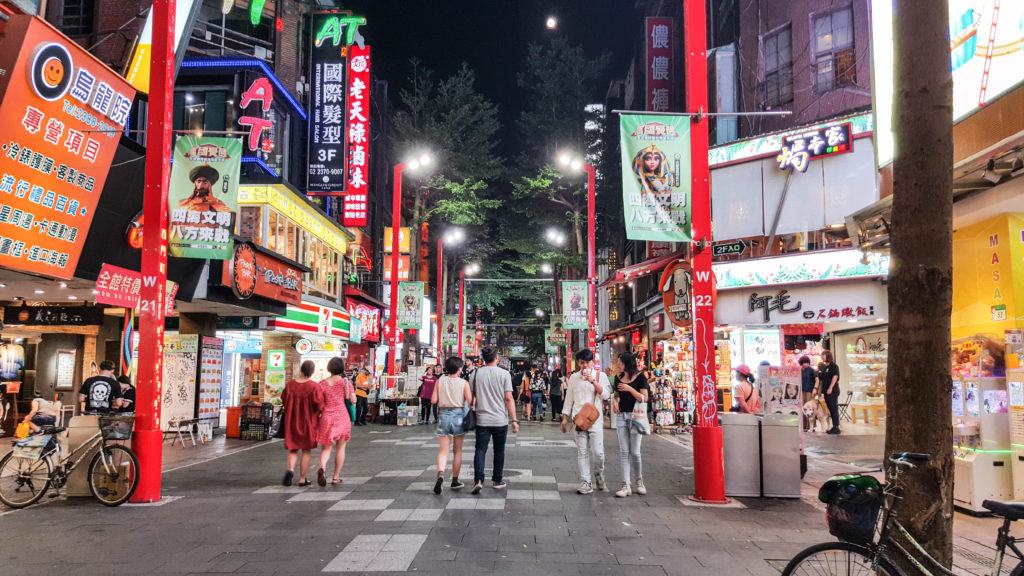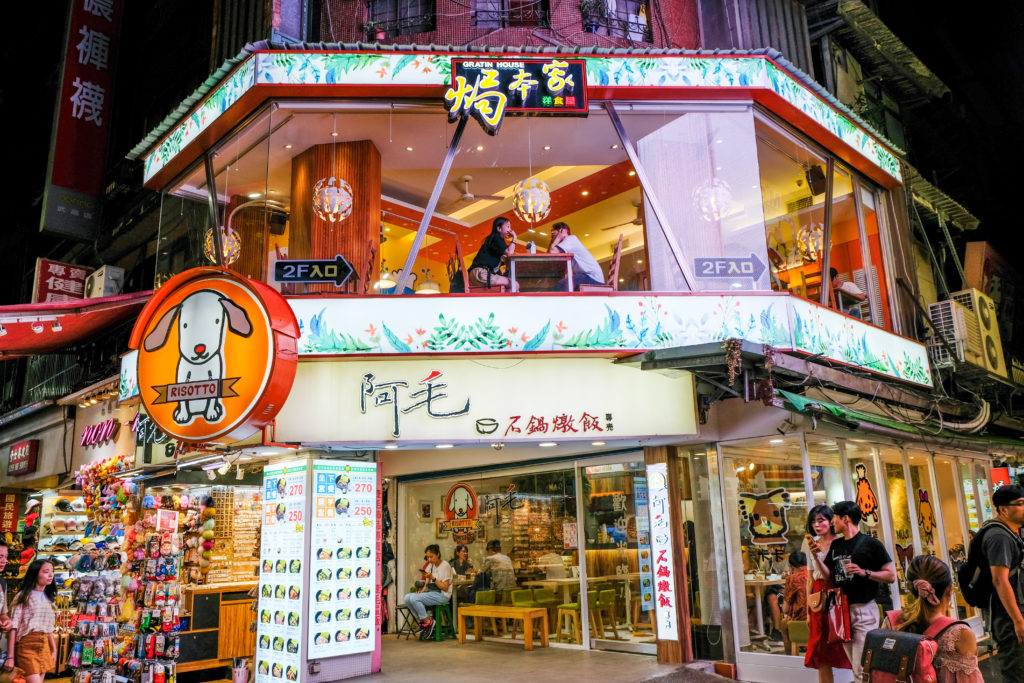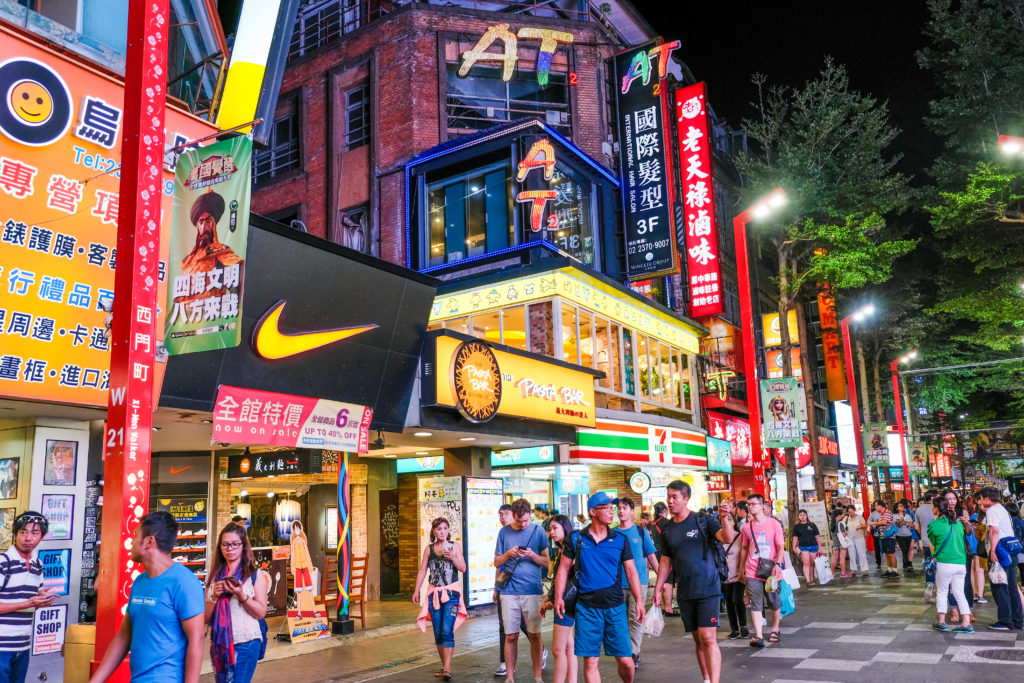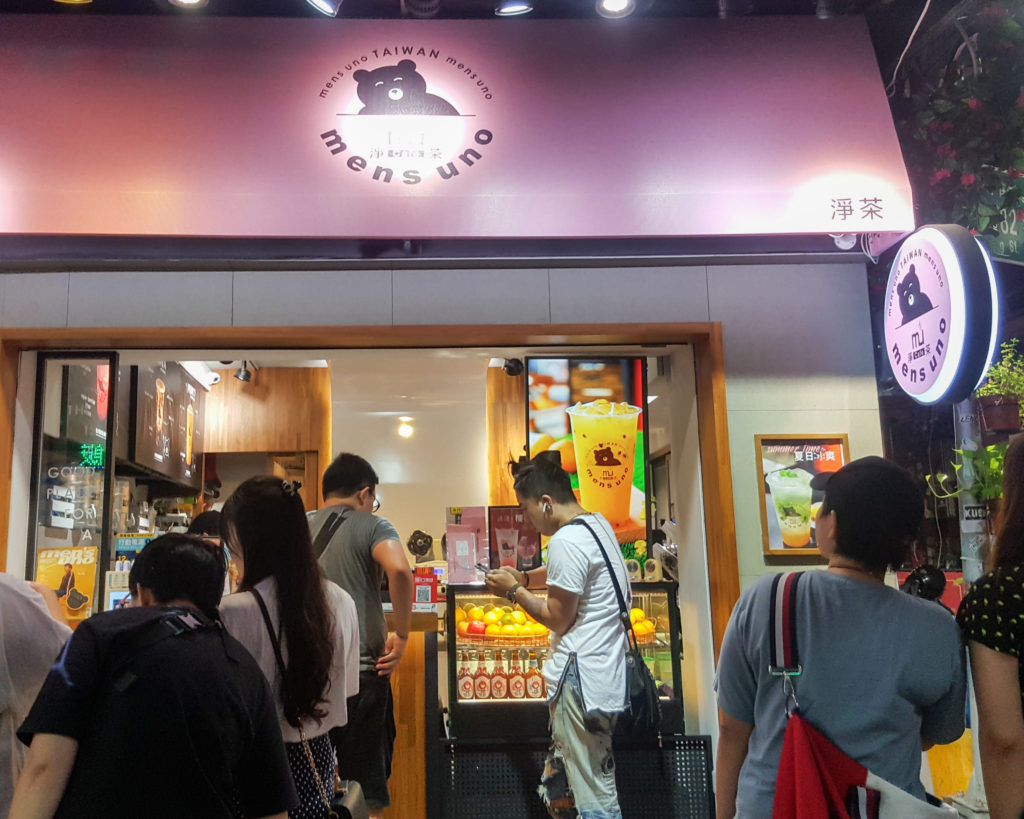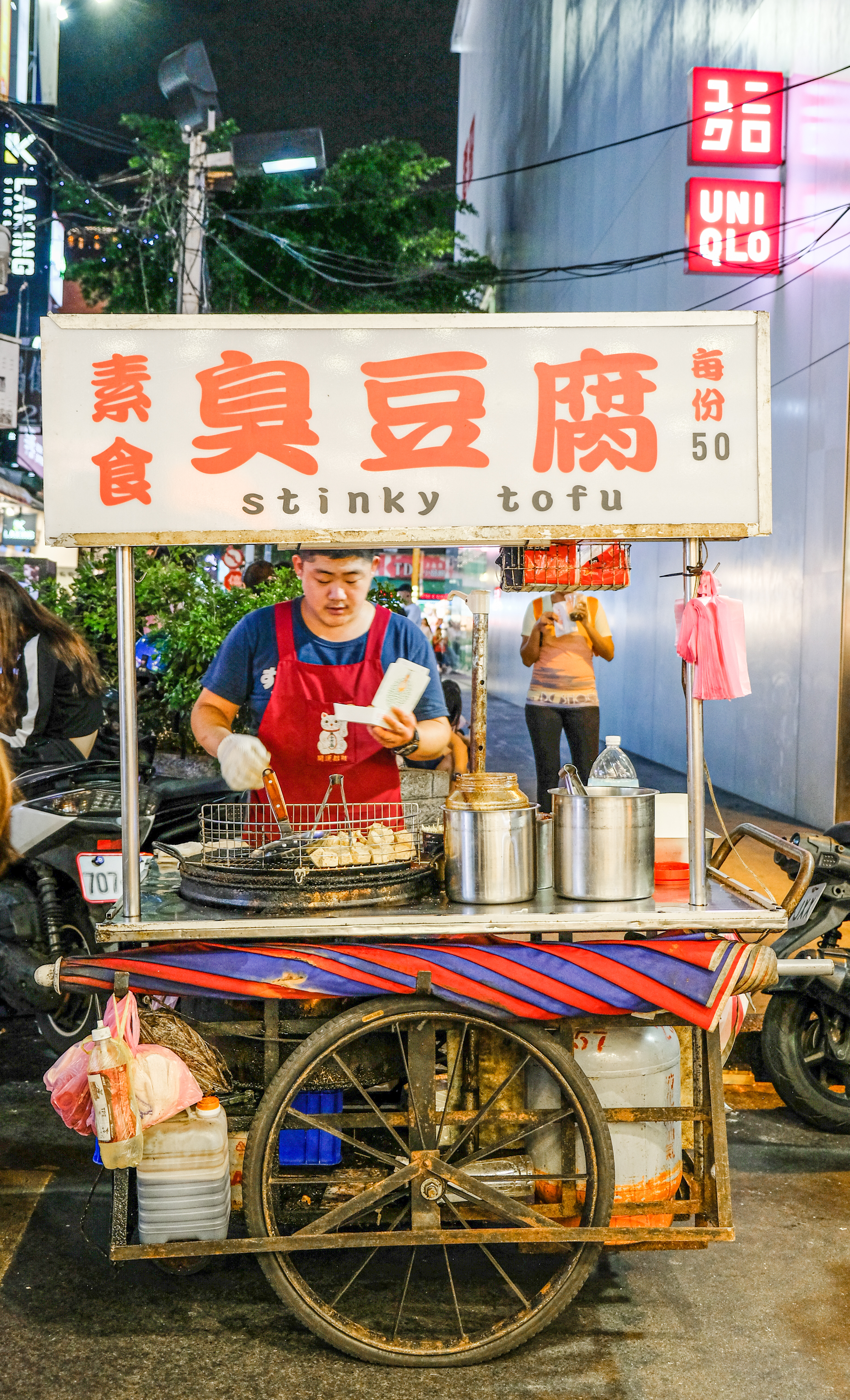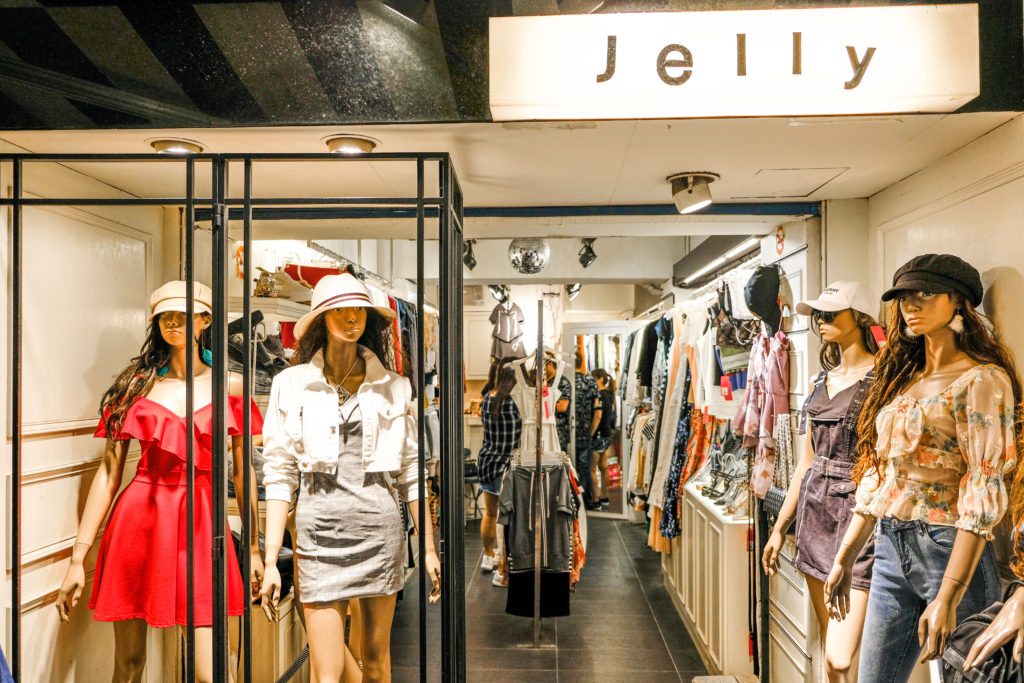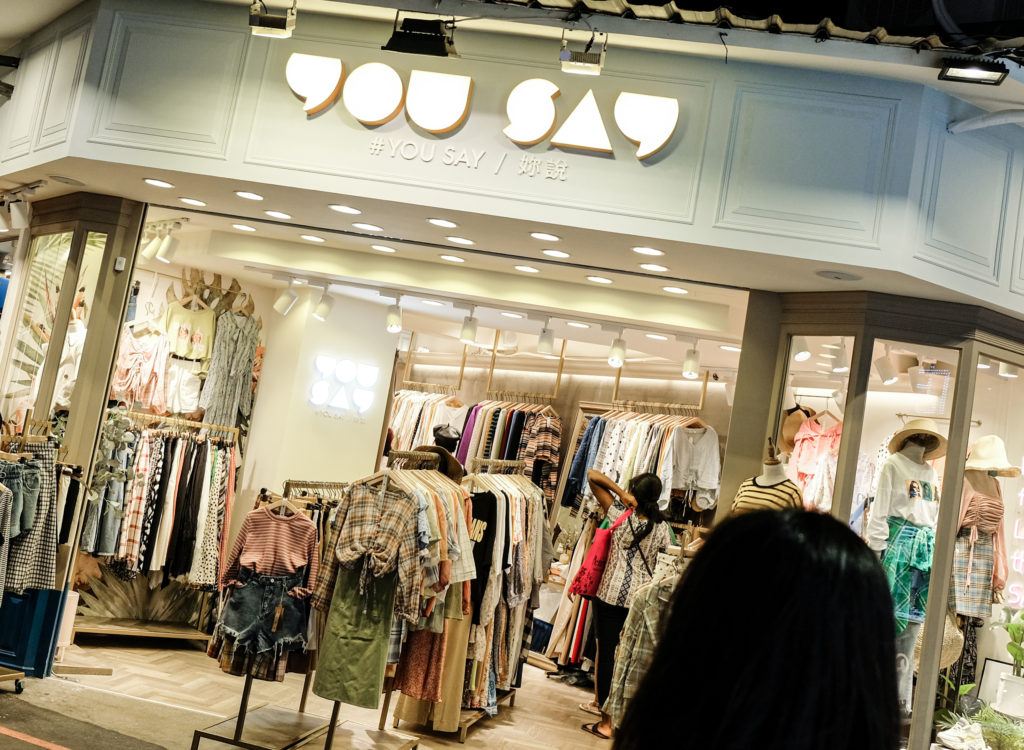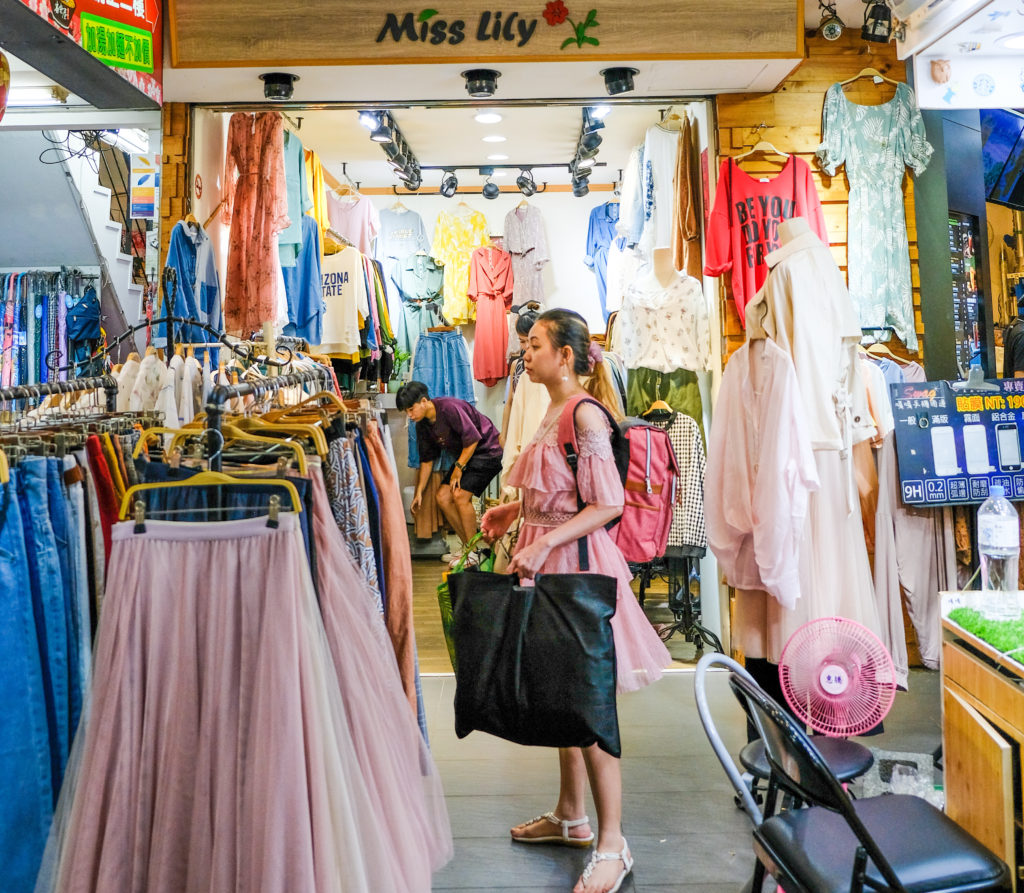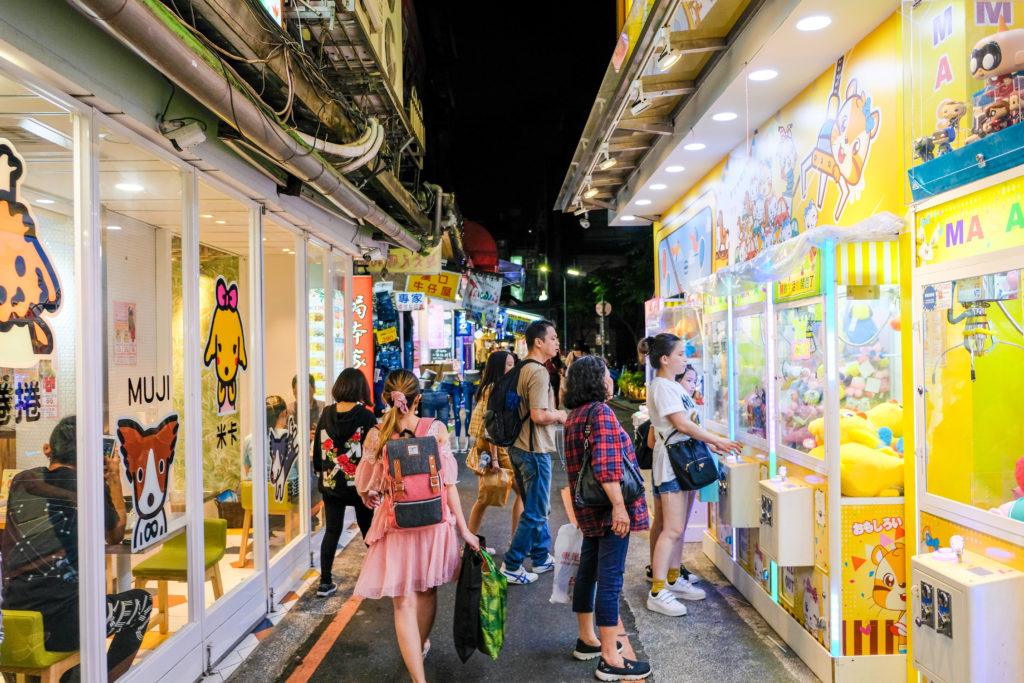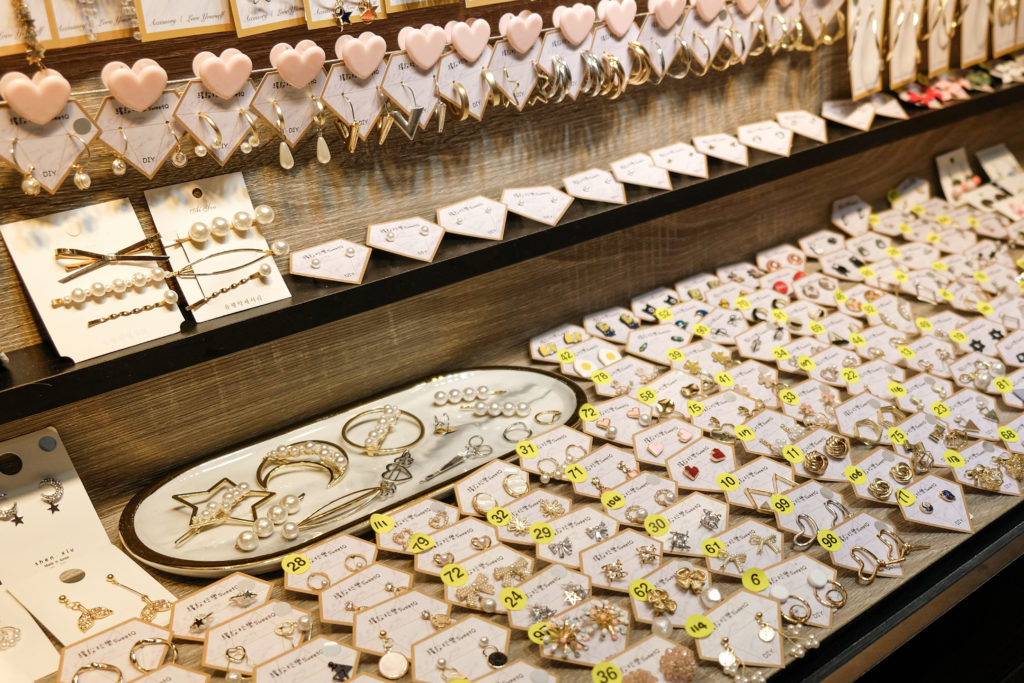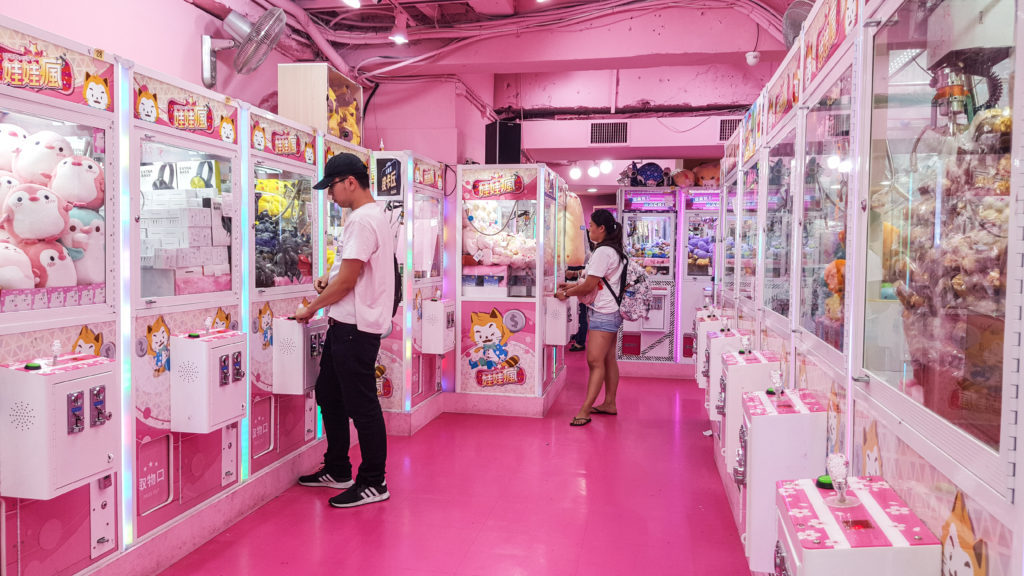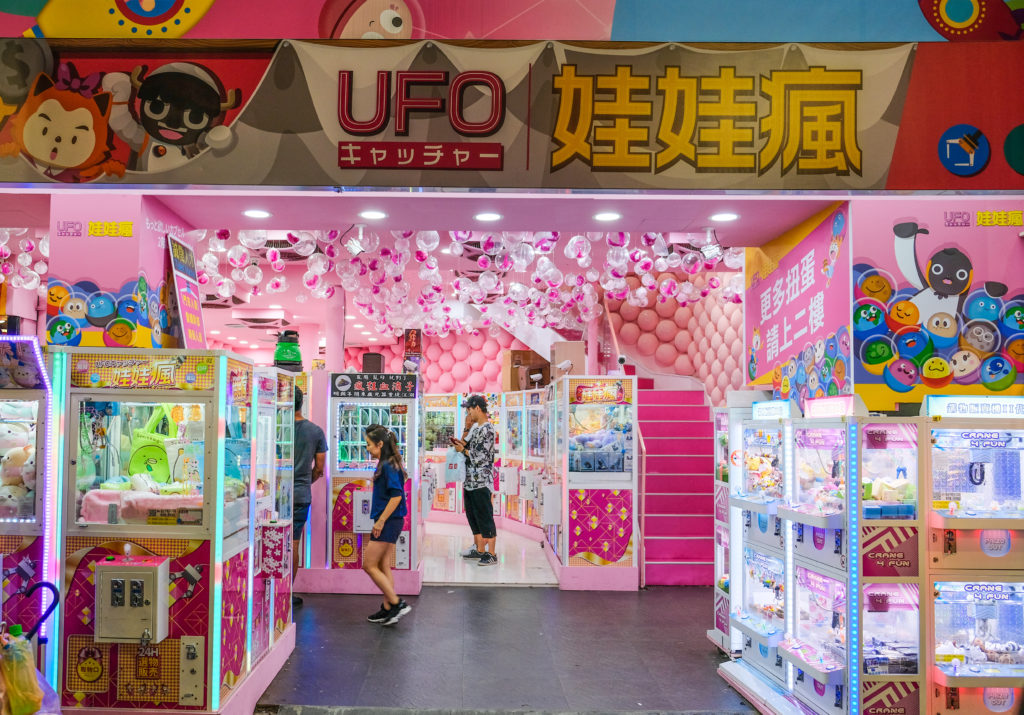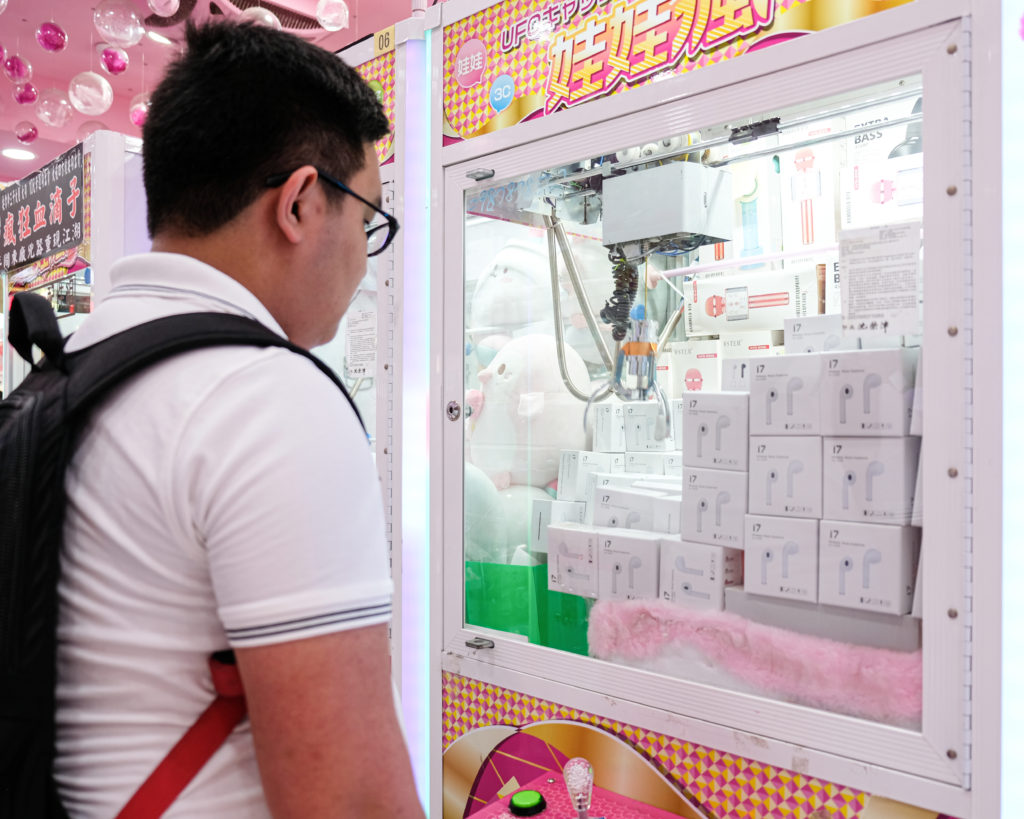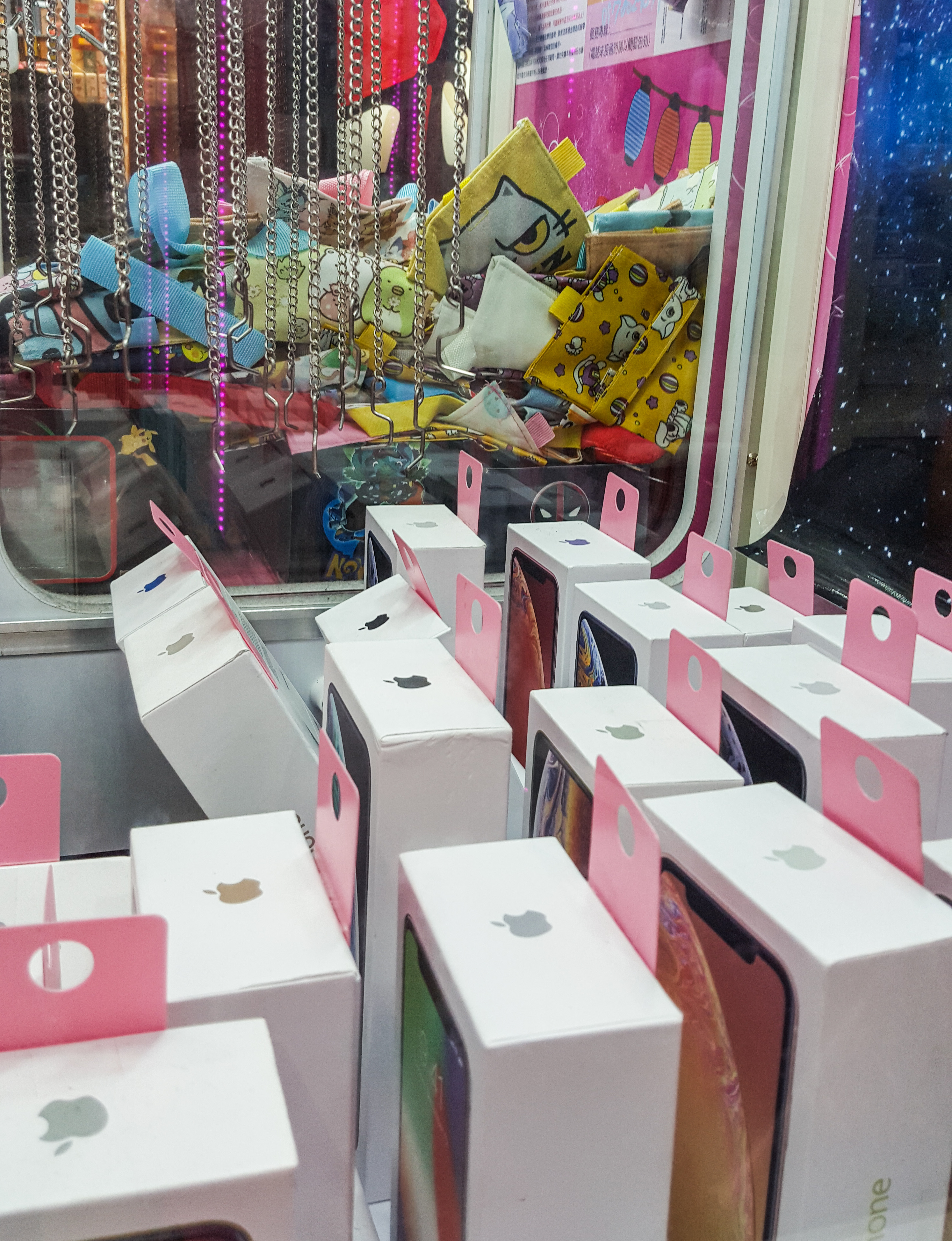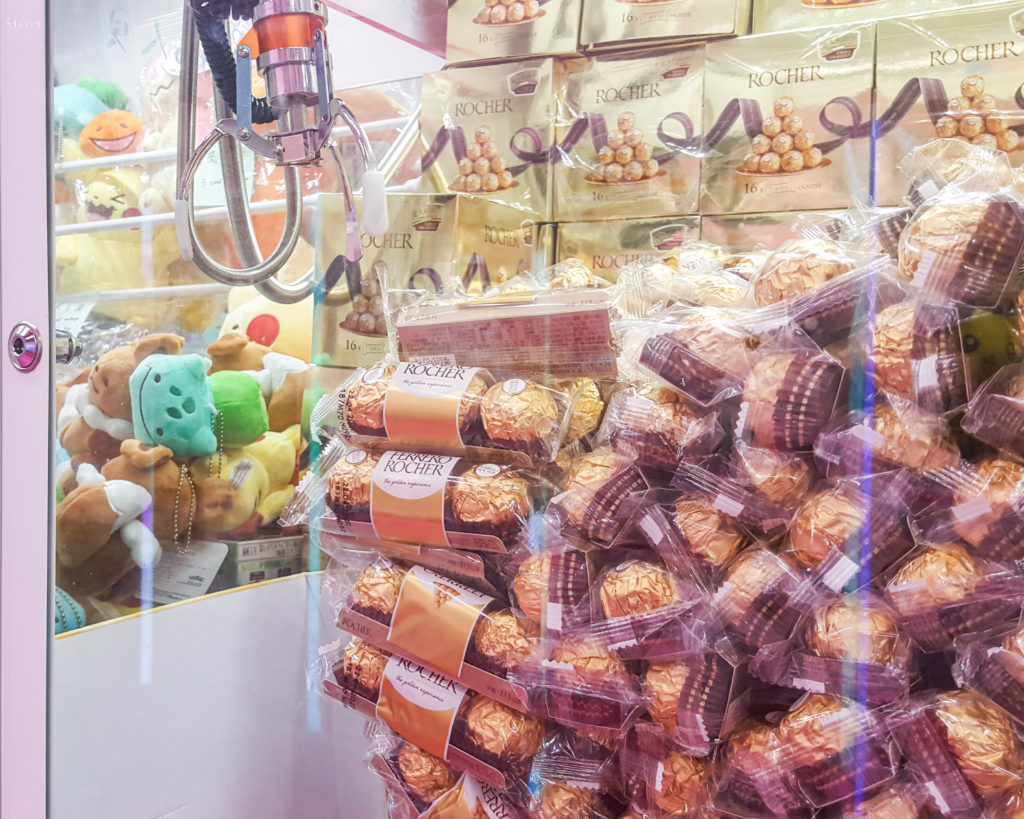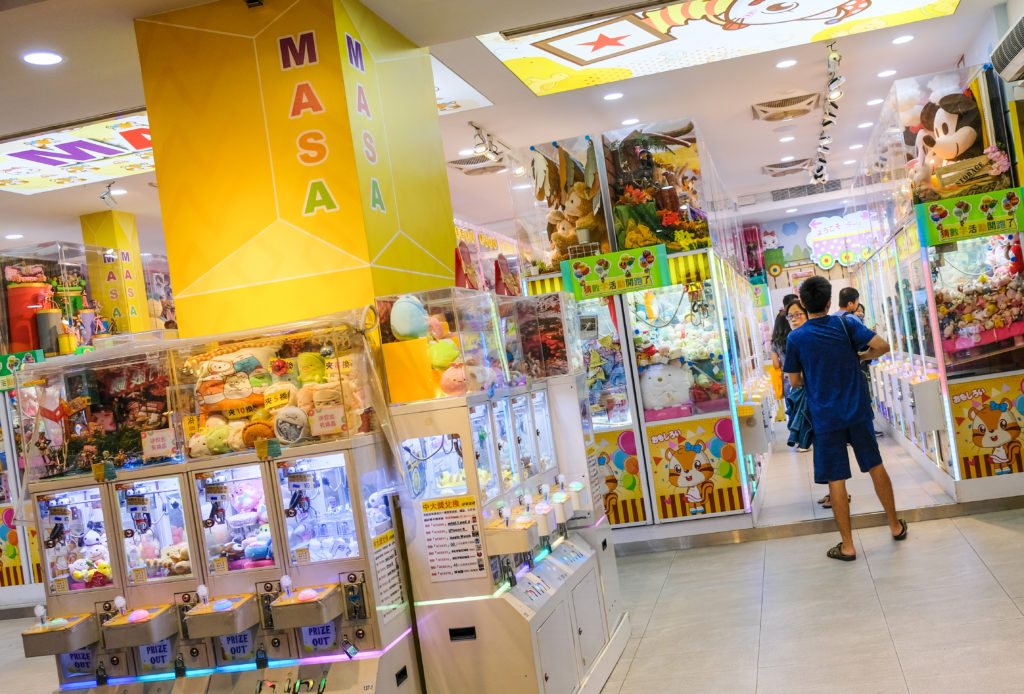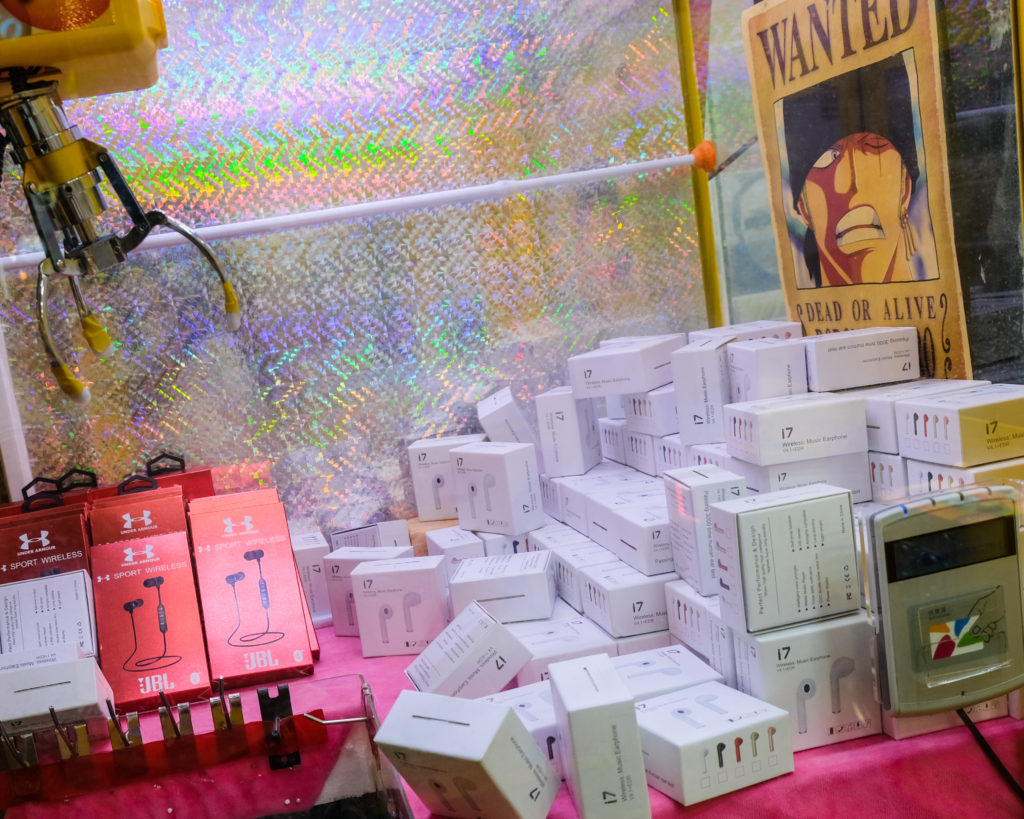 On our day 2, we originally planned to only go to Zhongshe Flower Market. It happened to be our anniversary, so we wanted to take some beautiful photos. It takes more or less 2 hours to go there from Taipei Bus Station (beside Taipei Main Station). We actually didn't make it. We woke up late. The buses have specific schedules. By the time we get back to Taipei, we might not be able to catch a bus any longer. We just postponed it and visited other temples nearby Ximending Night Market.
It took us some time to locate Qingshui Temple and was quite disappointed when we saw it. It looked closed and pretty small compared to Chiang Kai-shek. I don't know if temples also close but there seemed to be no one in the place. We didn't go in and just looked for the next temple on the list. We stumbled upon Lungshan Temple. Bigger than Qingshui but still smaller than Chiang Kai-shek. Right across it is a park.
As much respect as we have to our Chinese ancestors, we didn't go inside any of the temples we have been to. Hence, the lack of photos. Born and raised as a Christian, I never prayed to any other gods before my Lord. I like visiting temples for their very intricate architectural details and to see what people do inside there. It amazes me to see other cultures.
There is a nearby MRT station at Lungshan Temple, so we took a train going back to Ximending Night Market. We shopped once again, tried some famous milk tea, and the ever delicious talk-of-the-town Hot-Star Fried Chicken. Indeed, it's worth trying for! Worth lining up for, I tell you.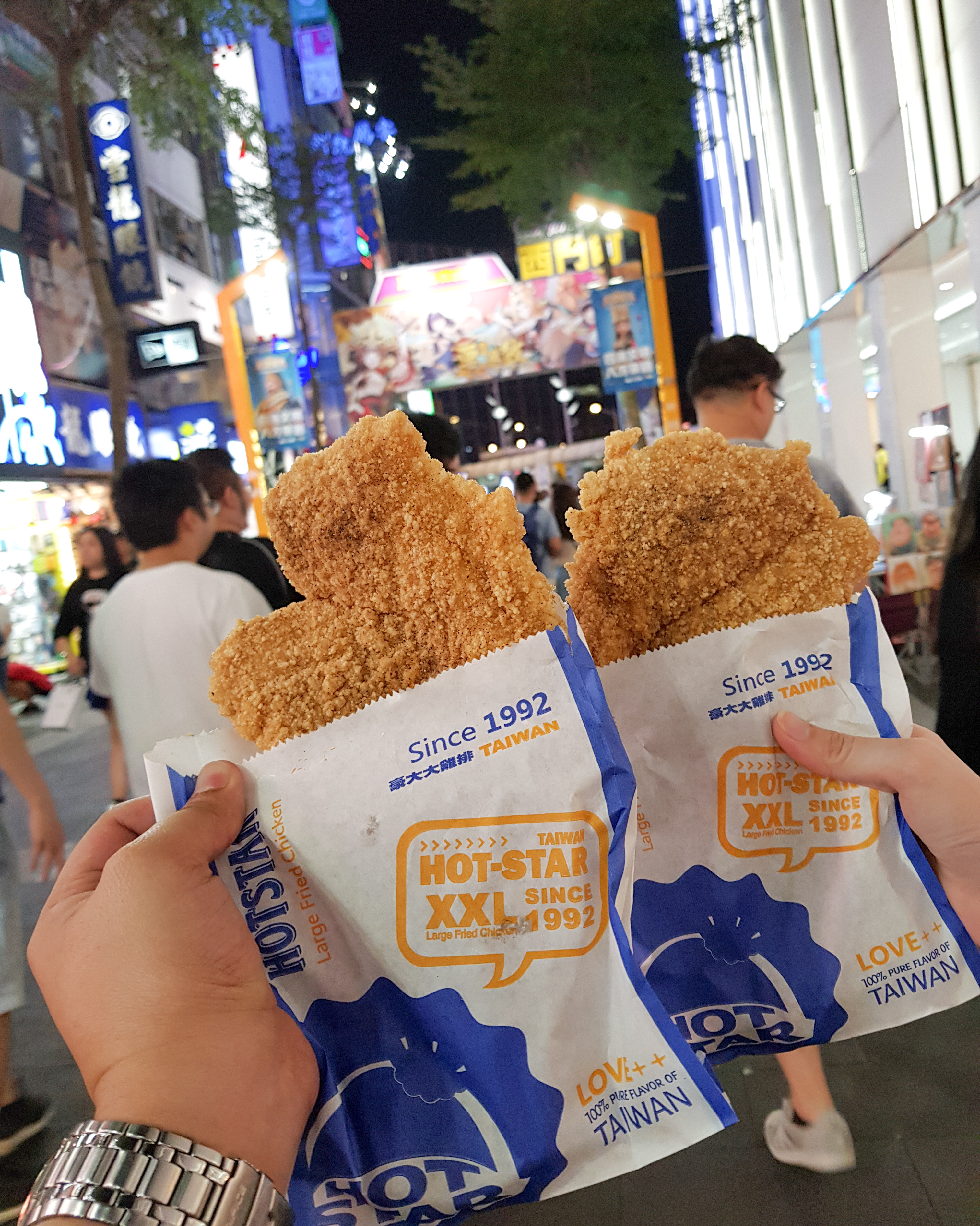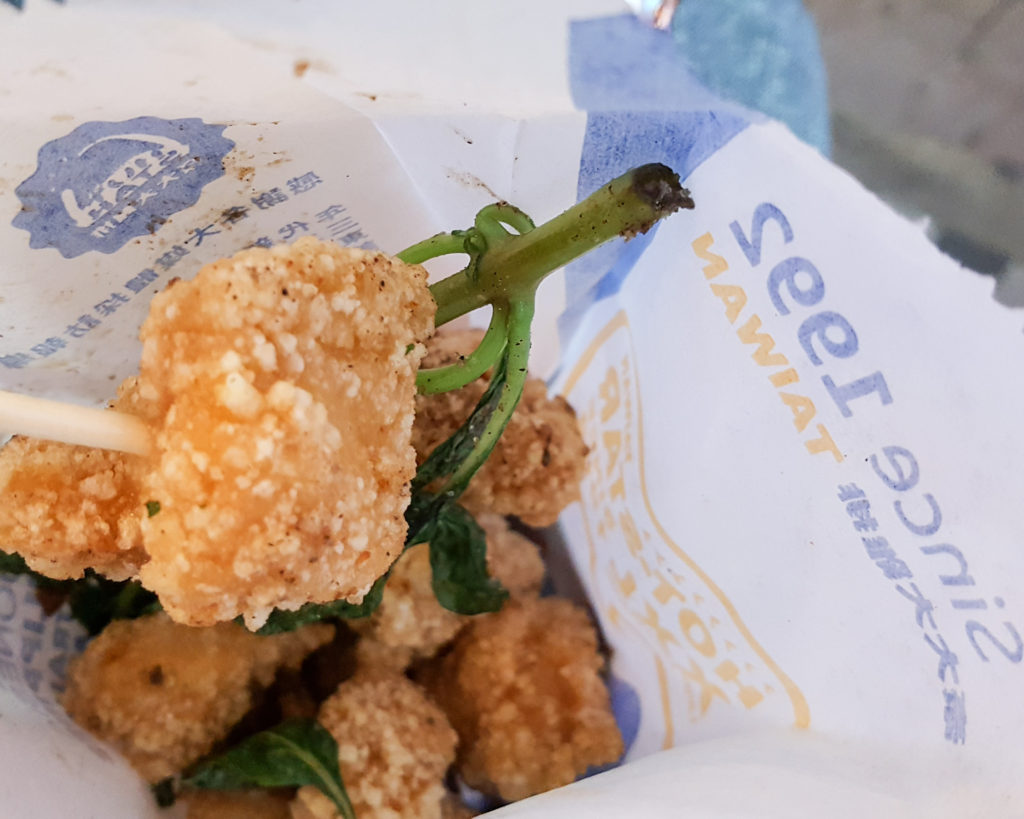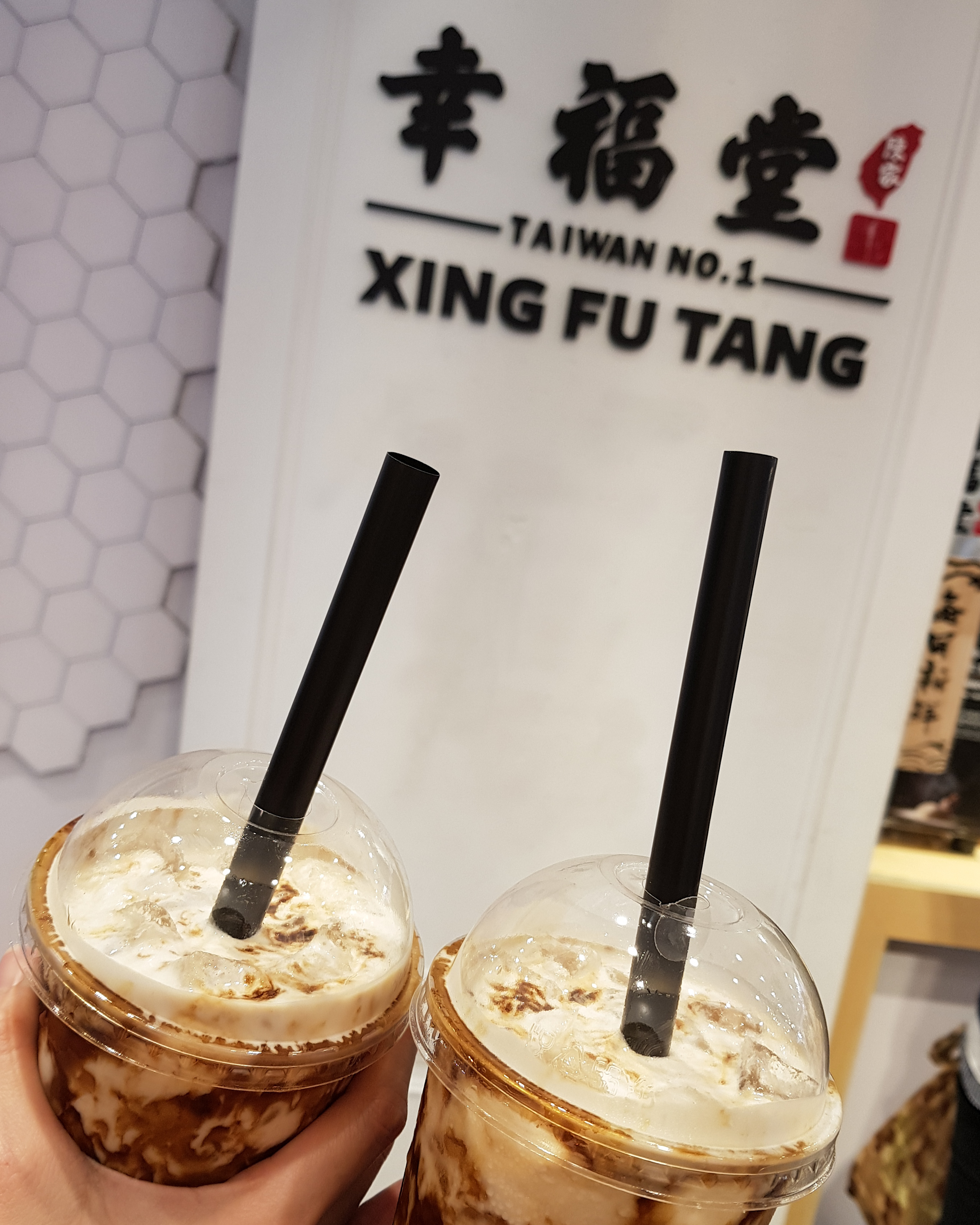 Curious on what the other night markets have to offer, we headed to Shilin. Not even half the size of Ximending but you can try a lot of street foods. They have a wide range of shops you'll get crazy. I have also noticed that their prices are cheaper than those in Ximending. More or less the same, but yeah, a little cheaper. We called it a day after shopping for some more.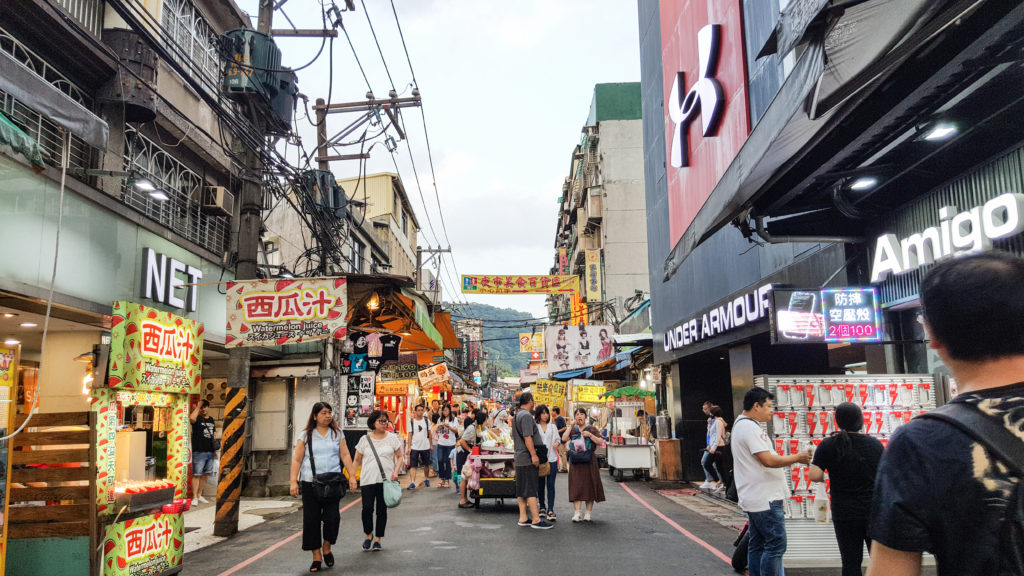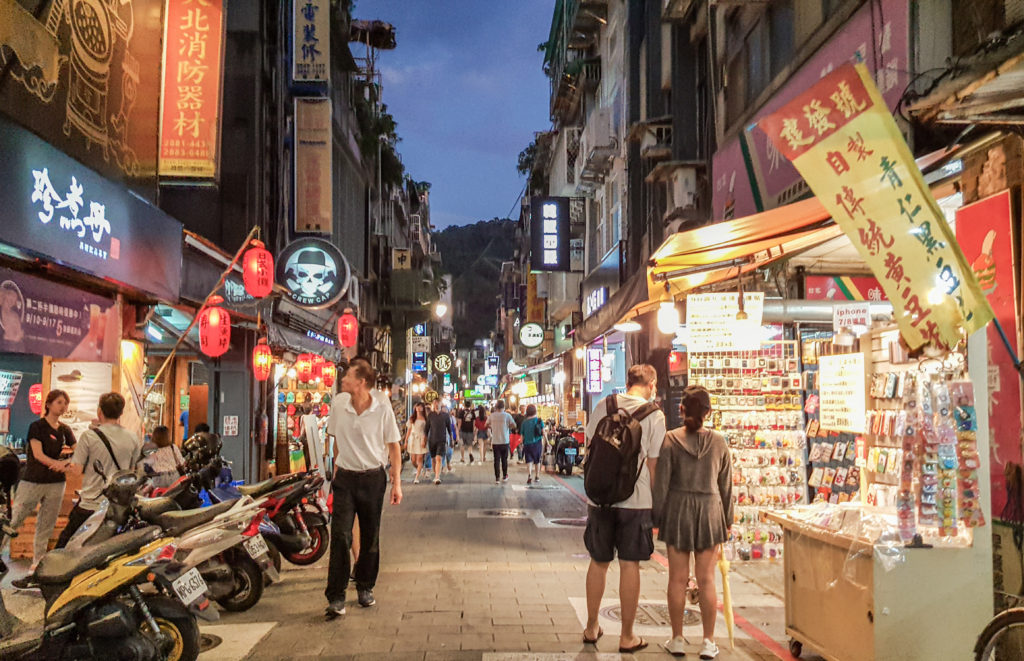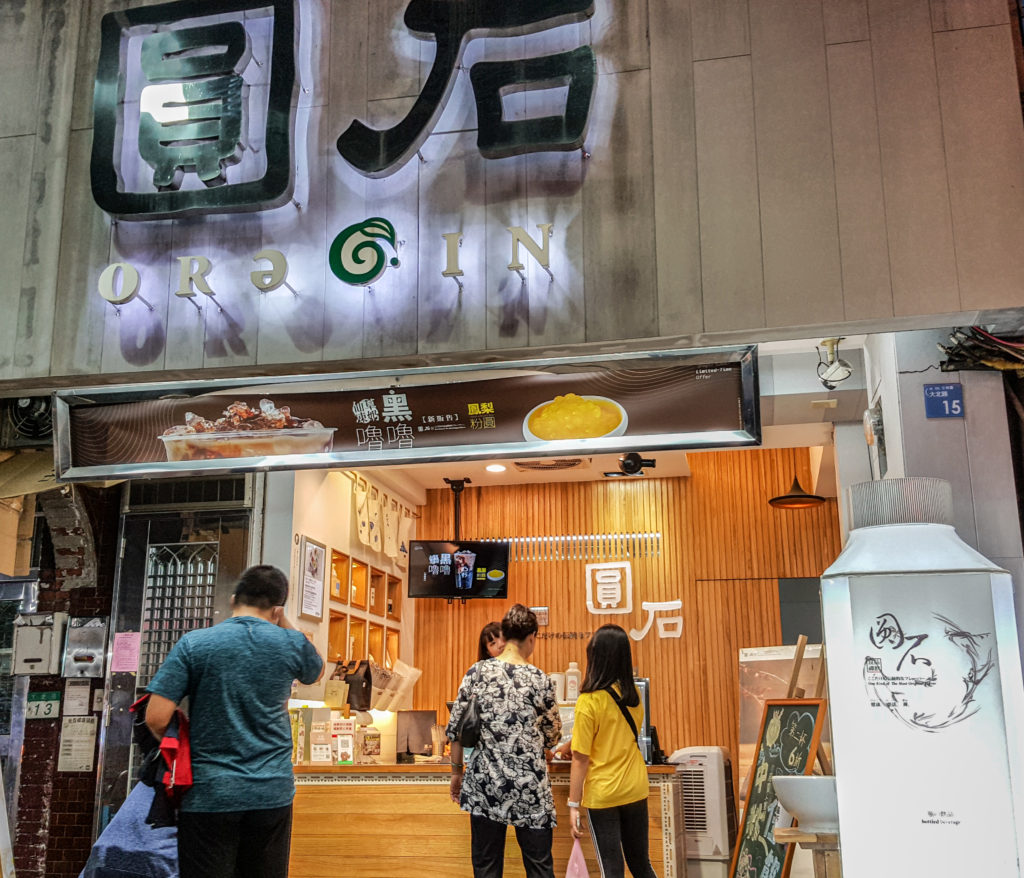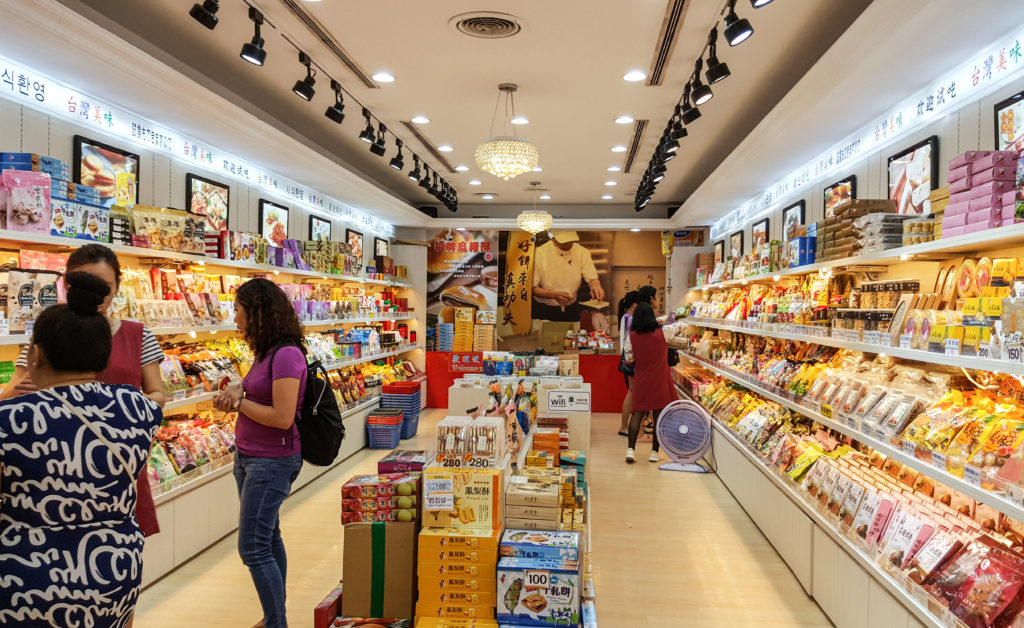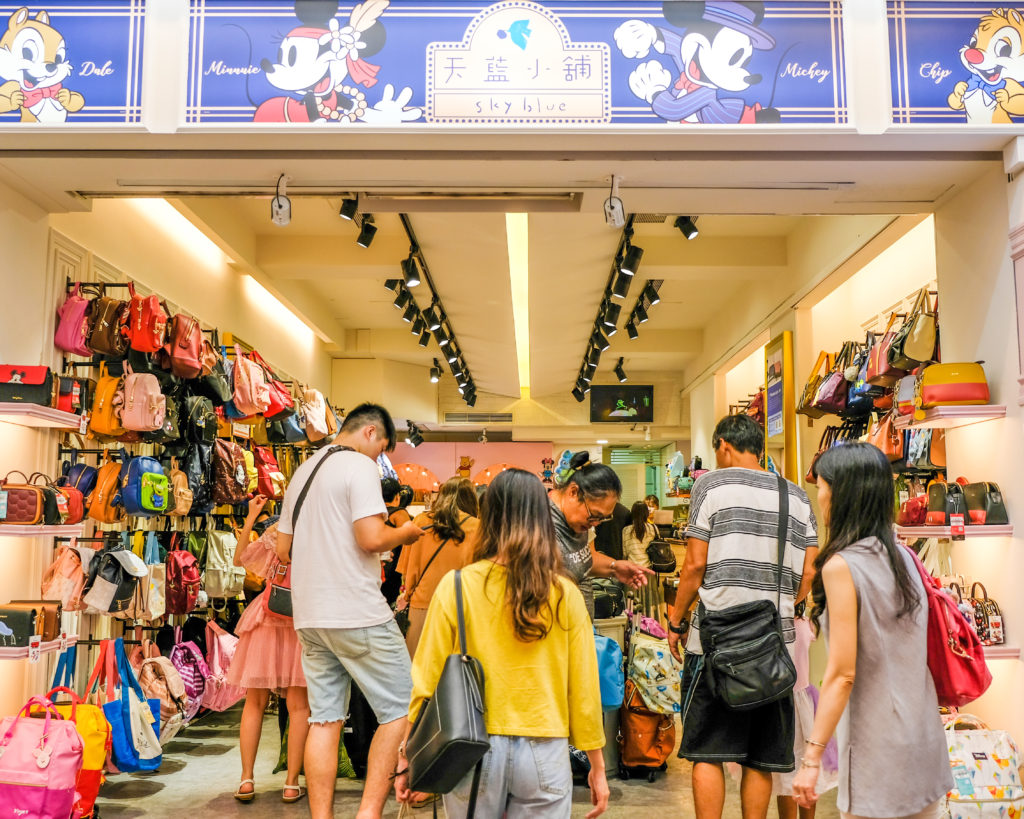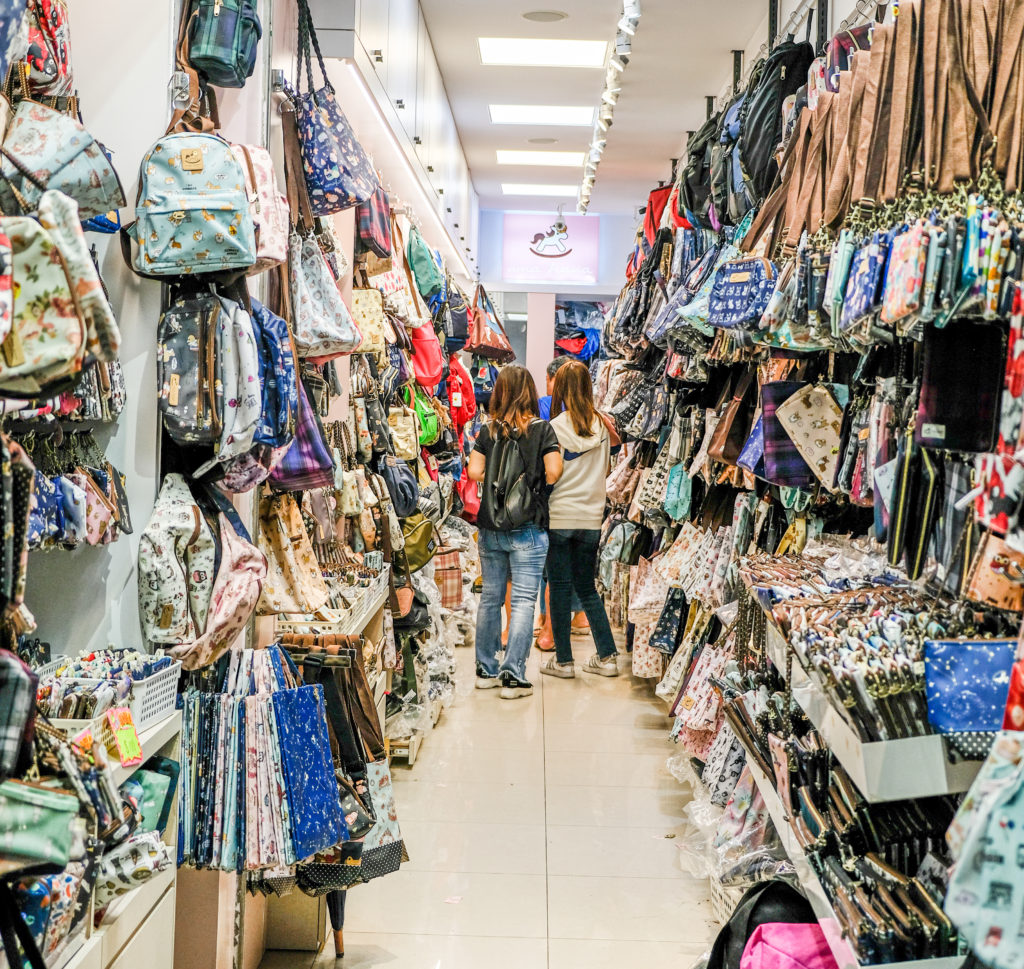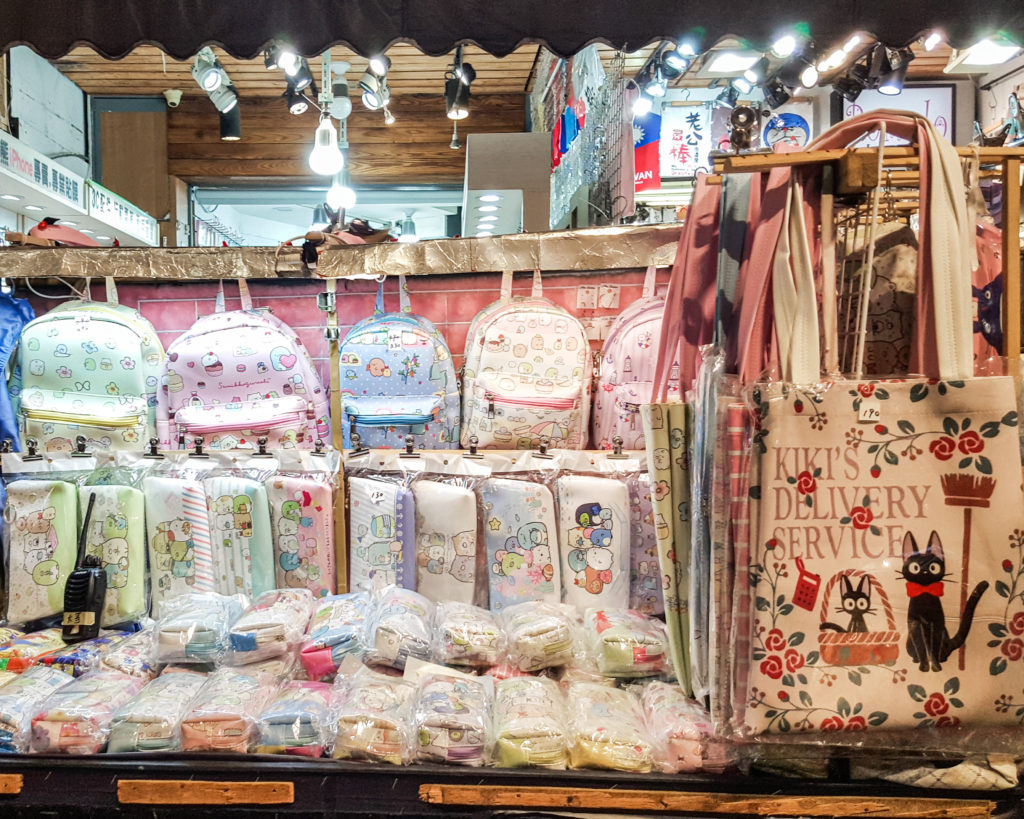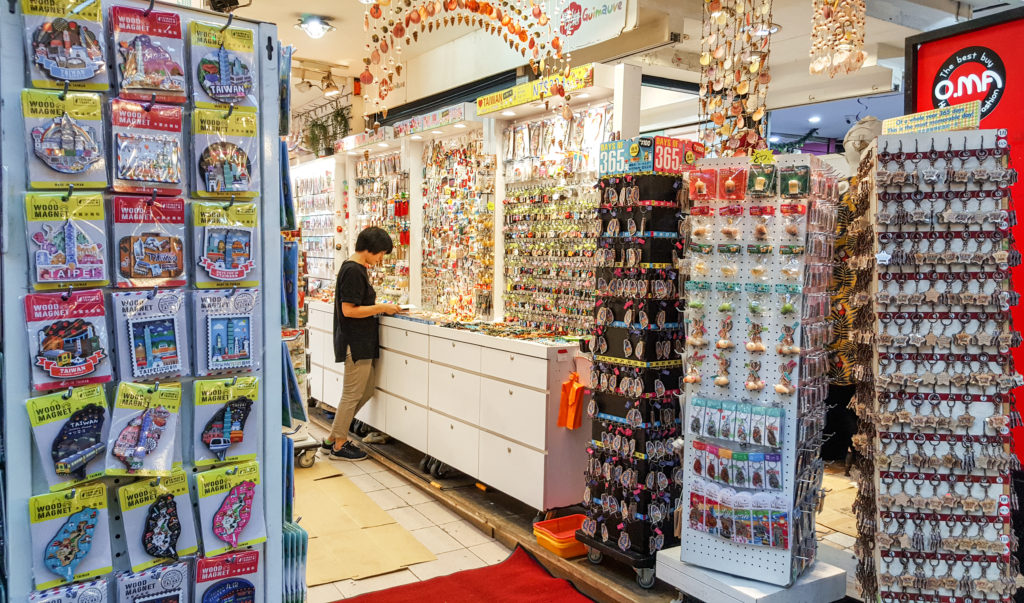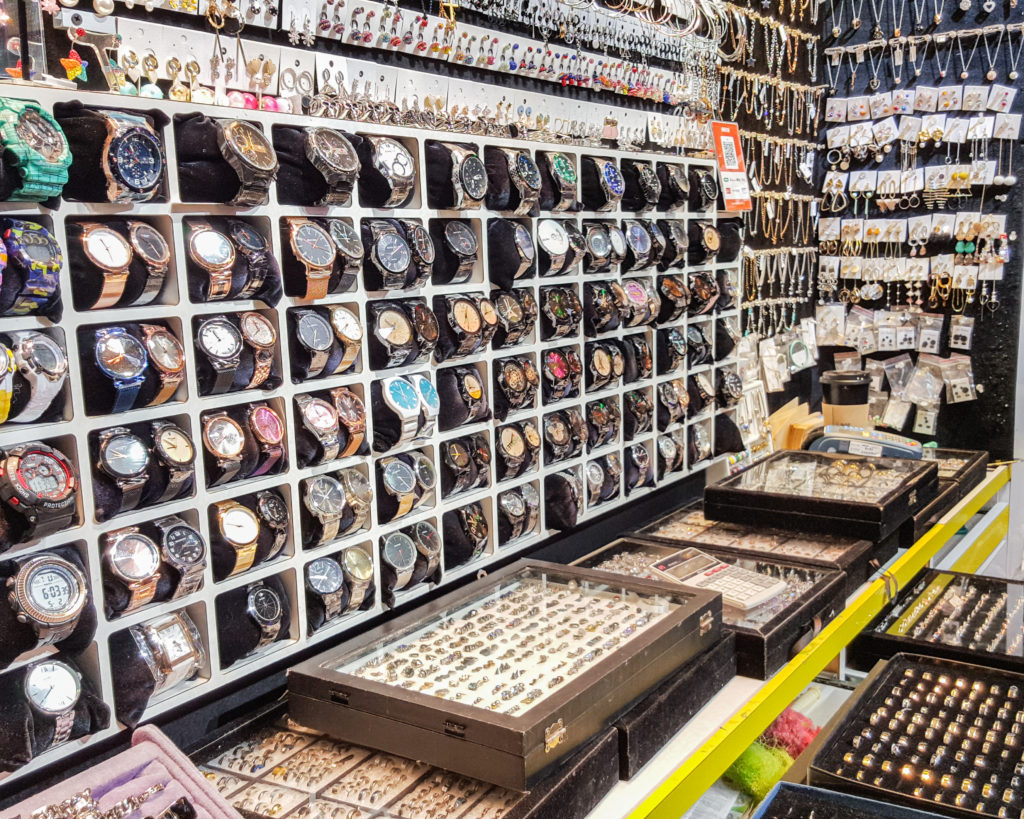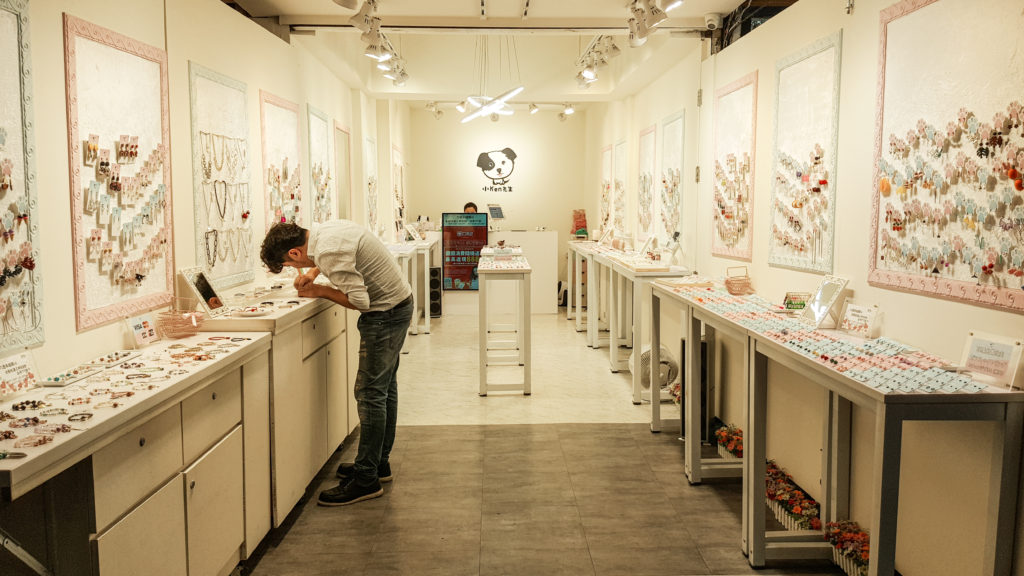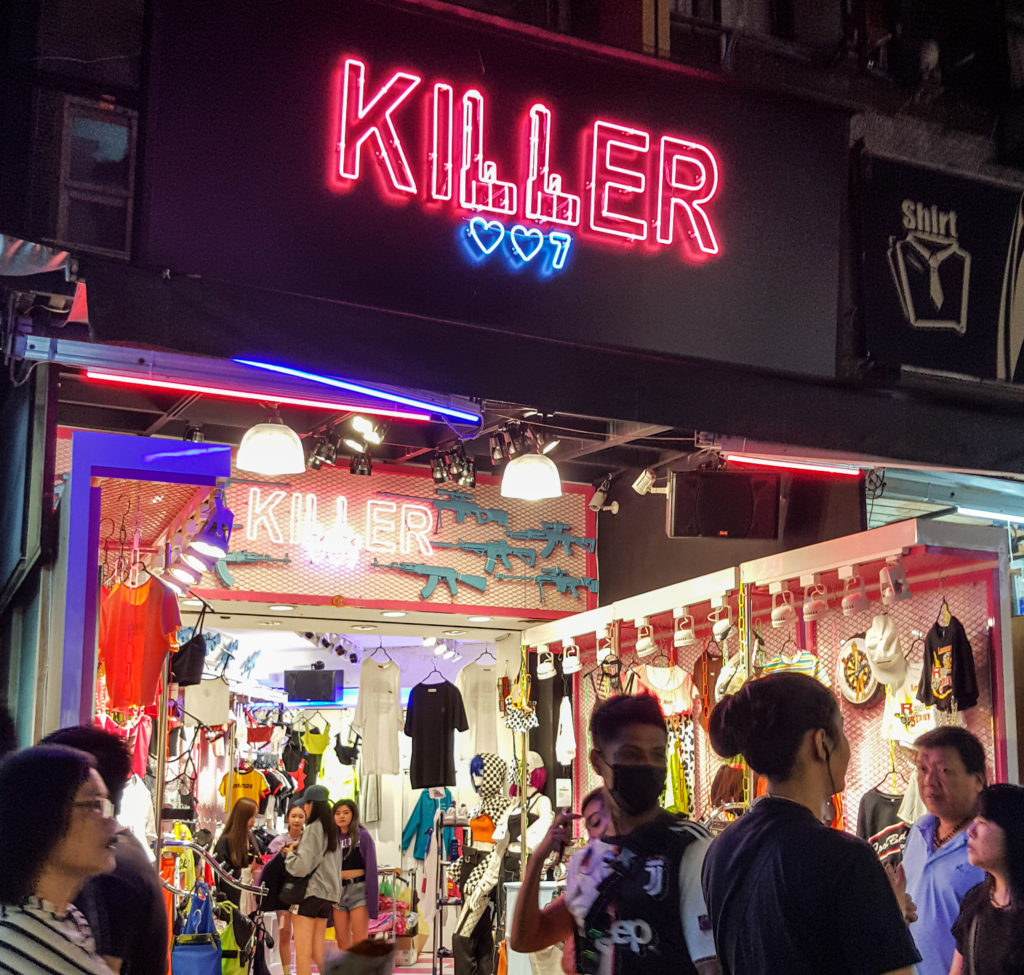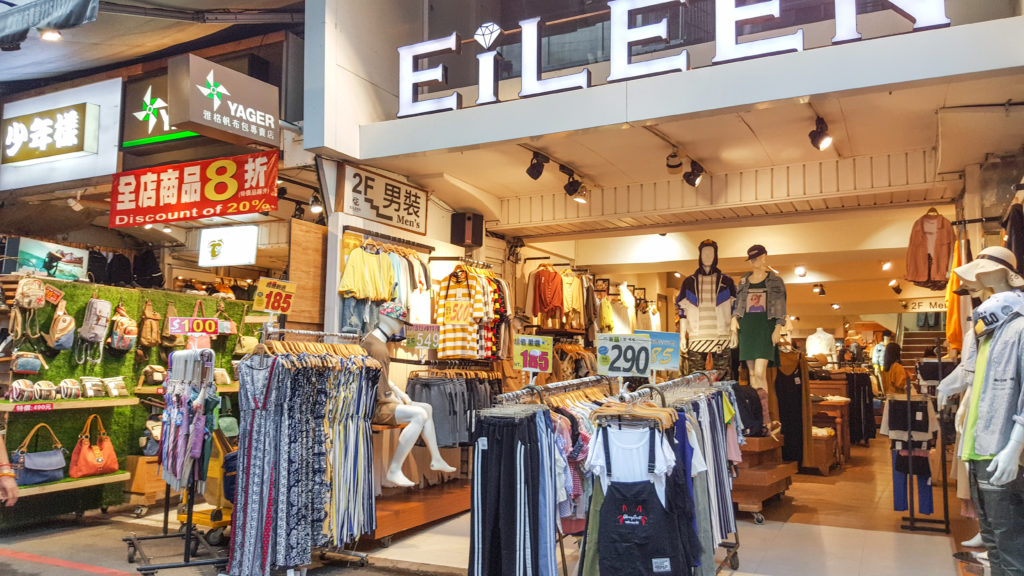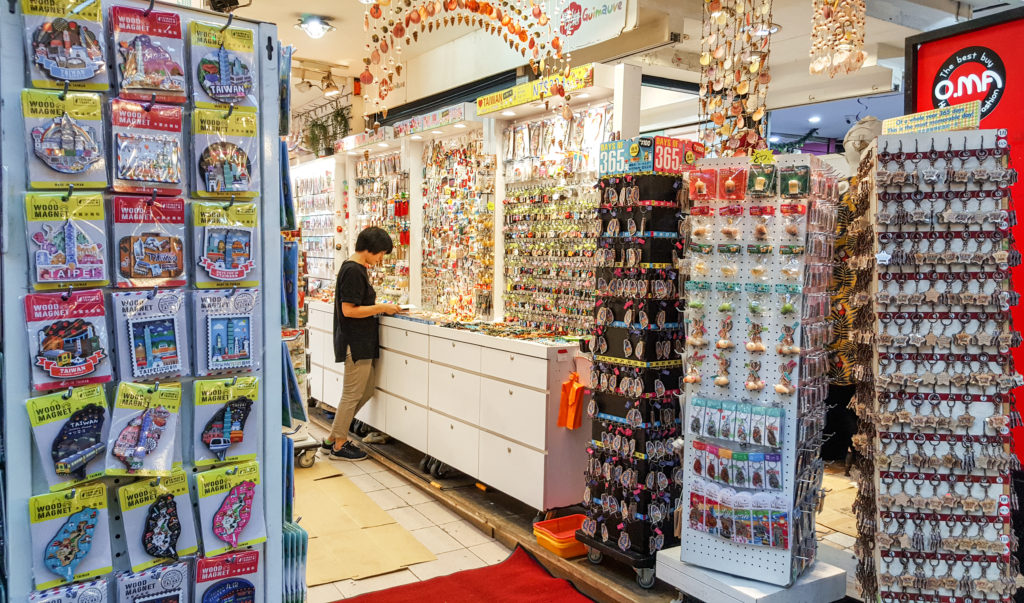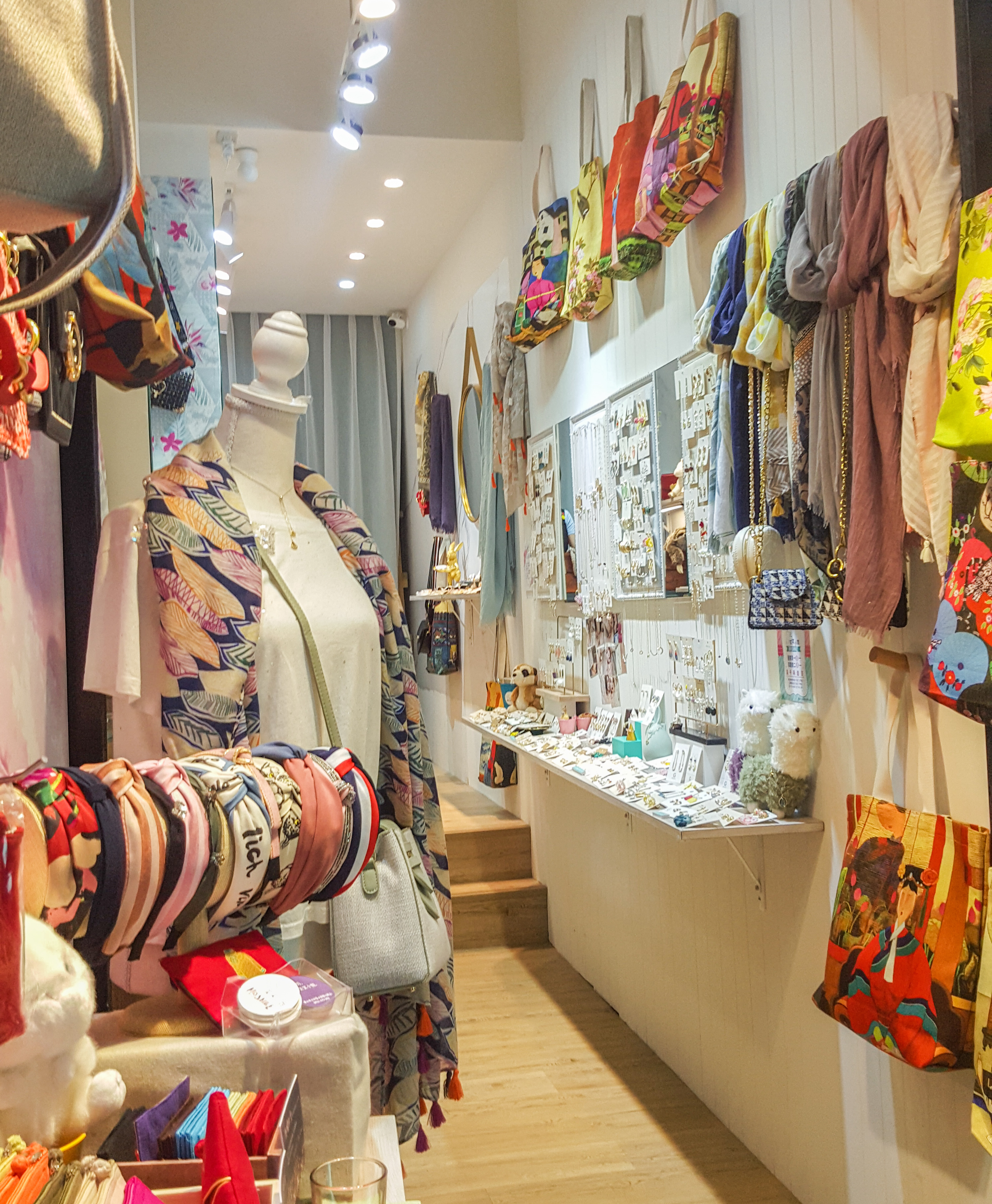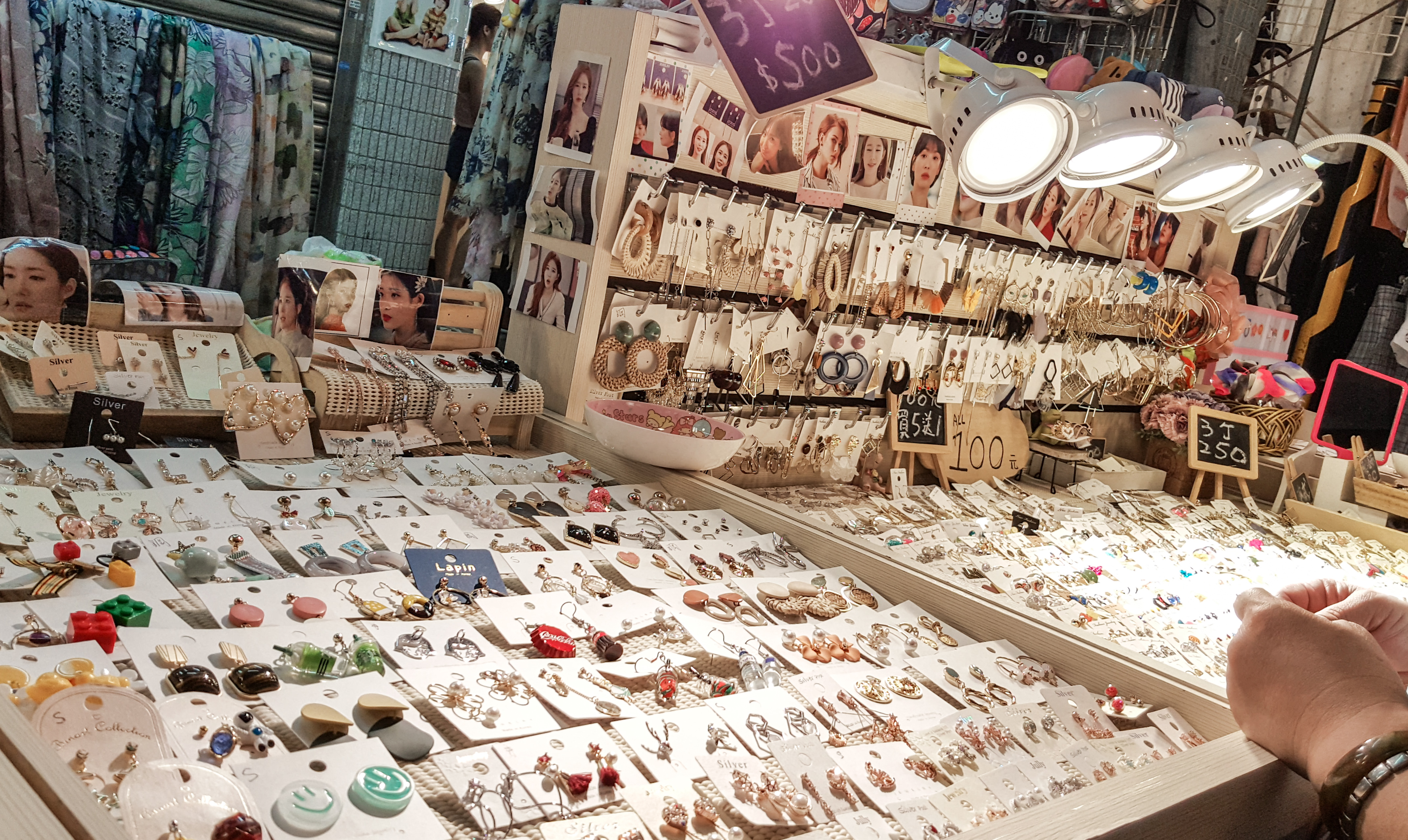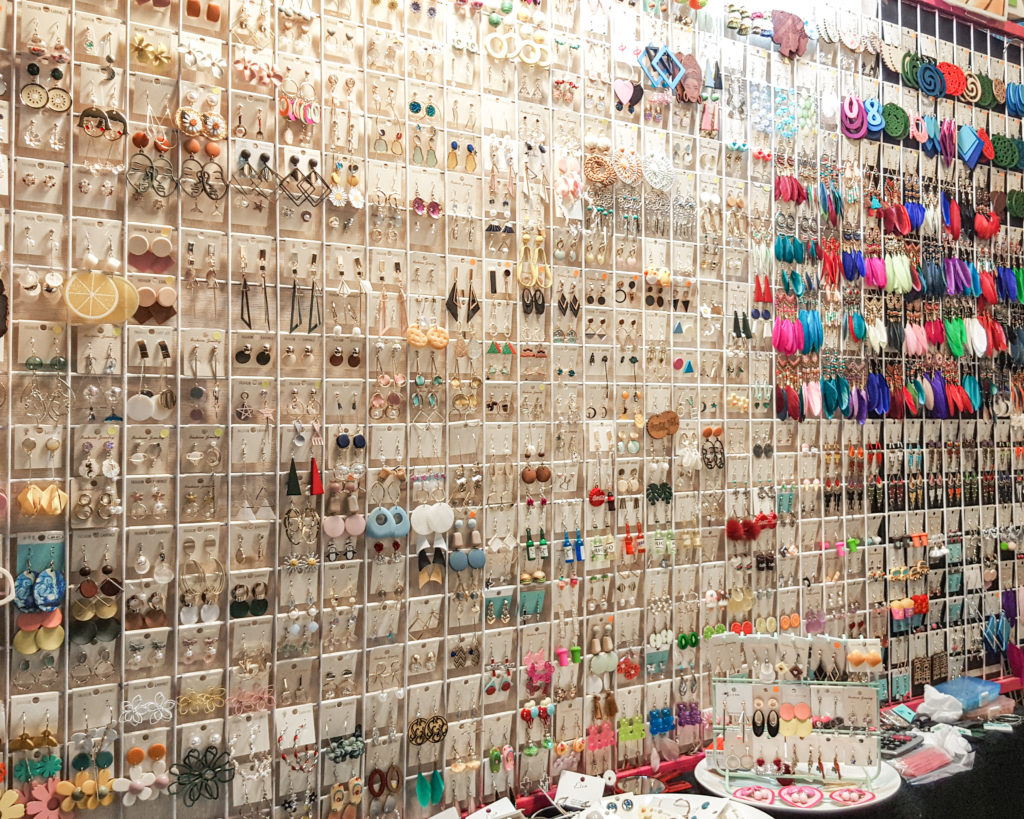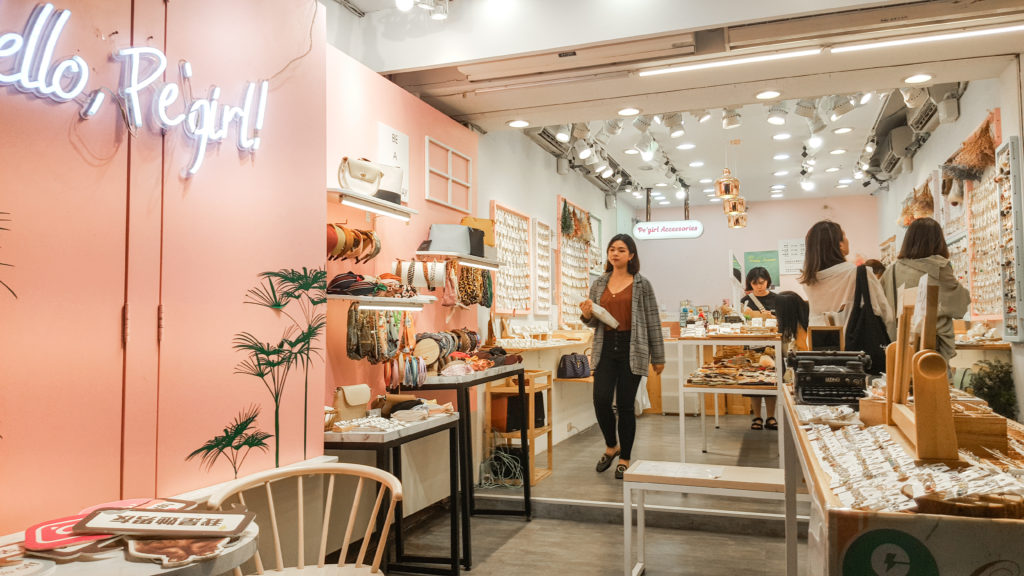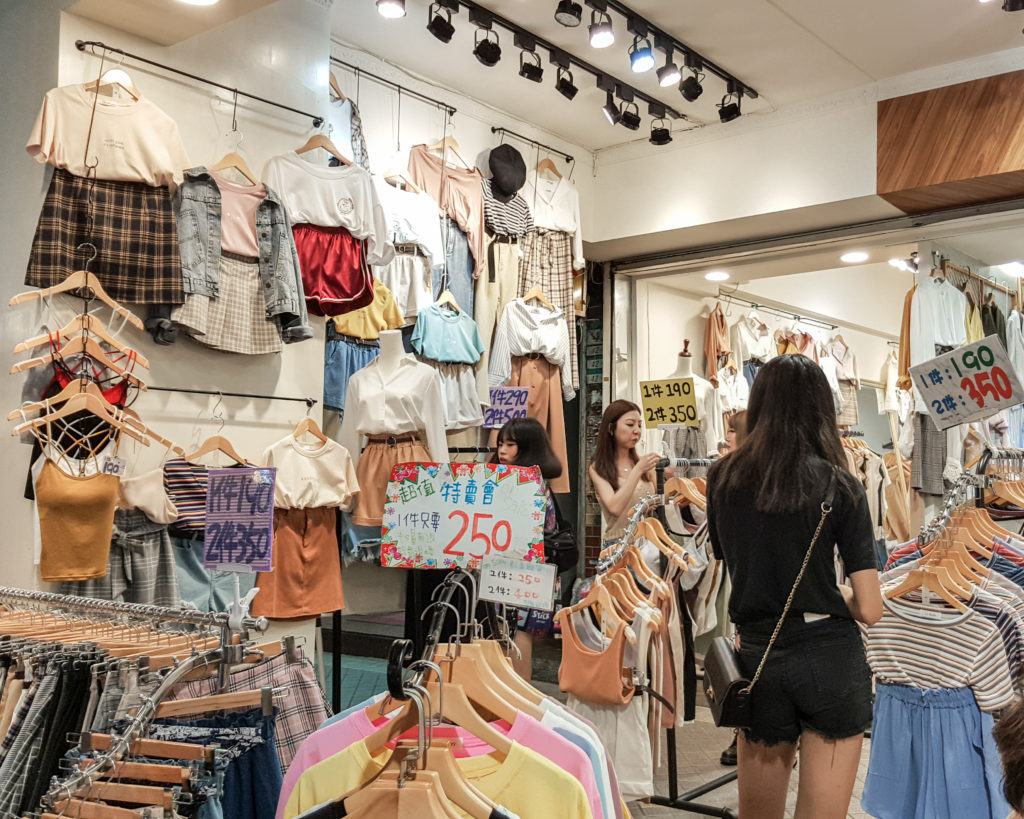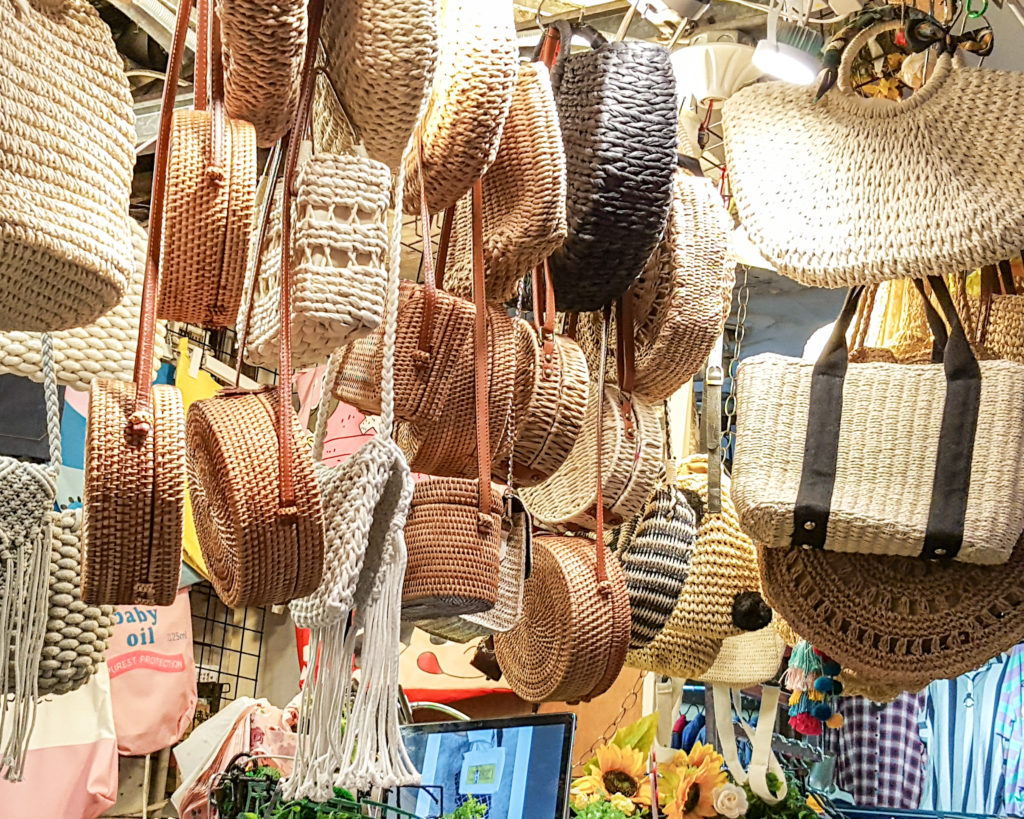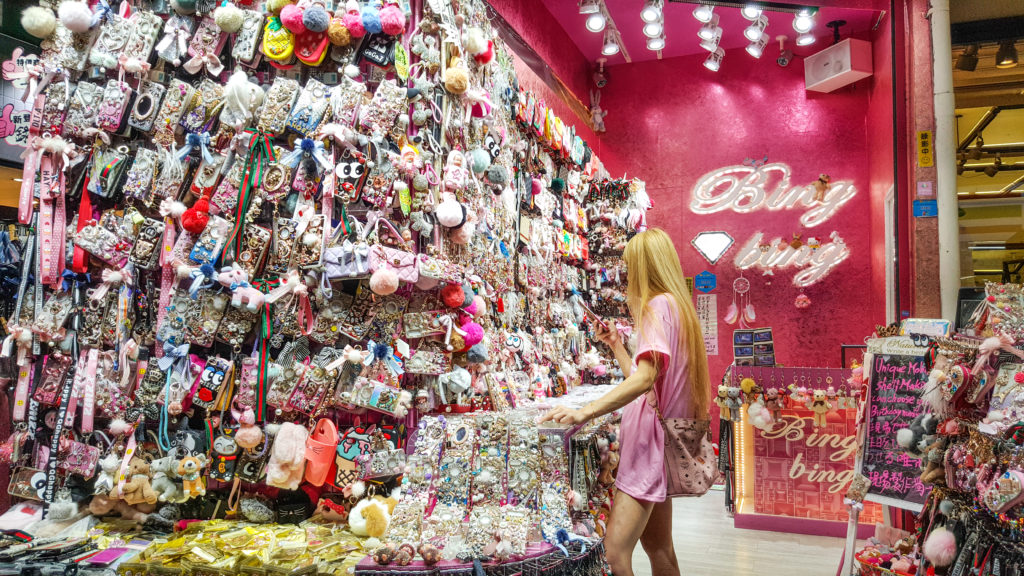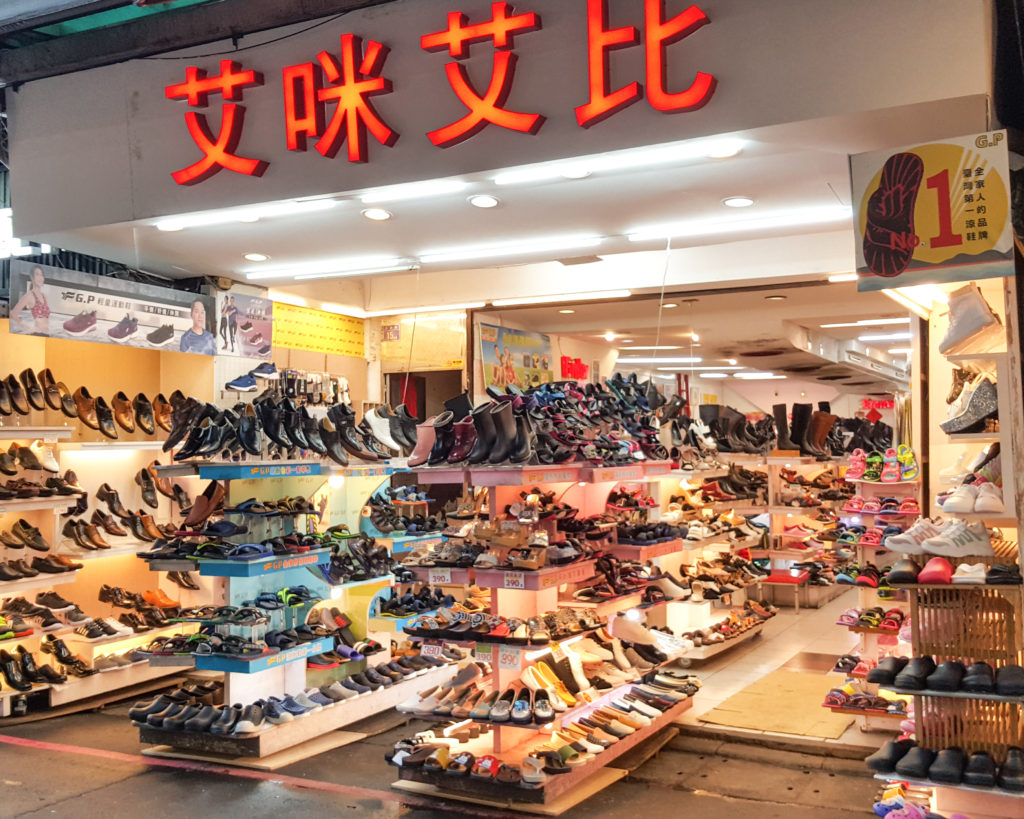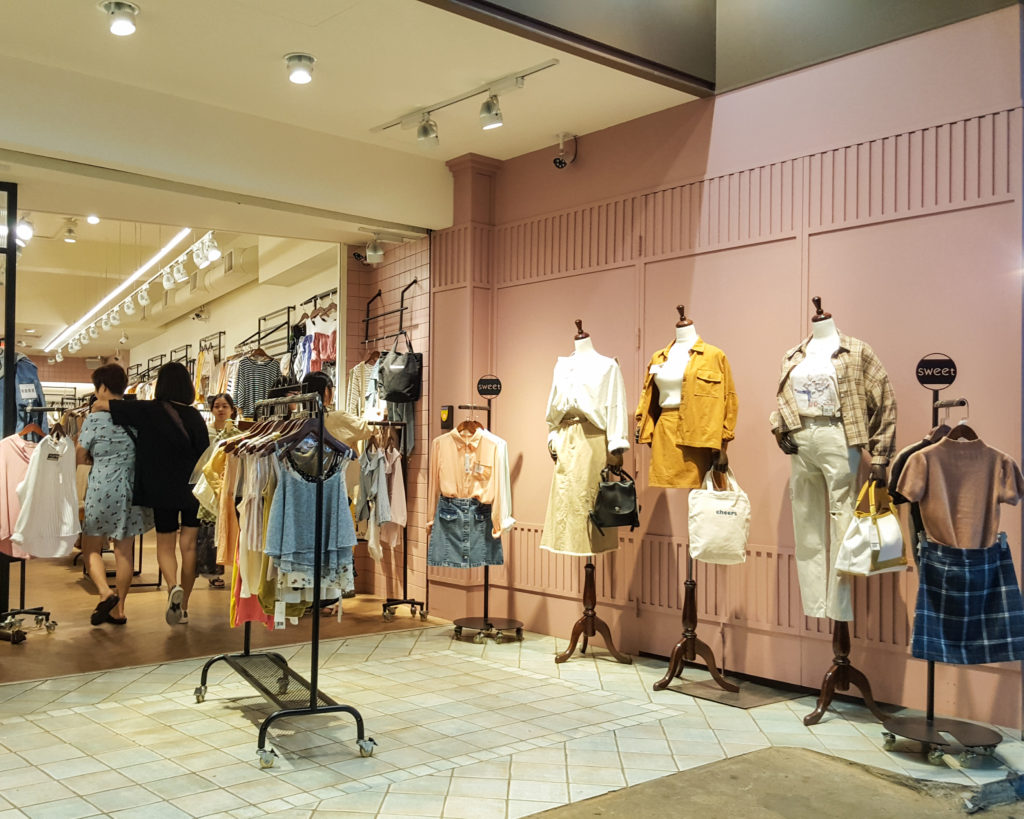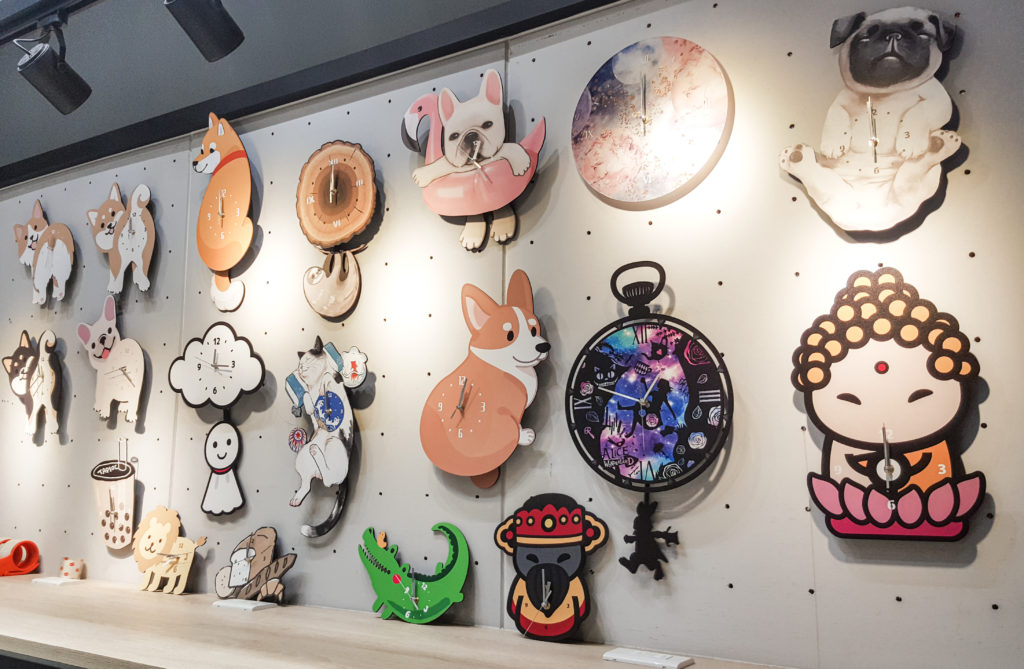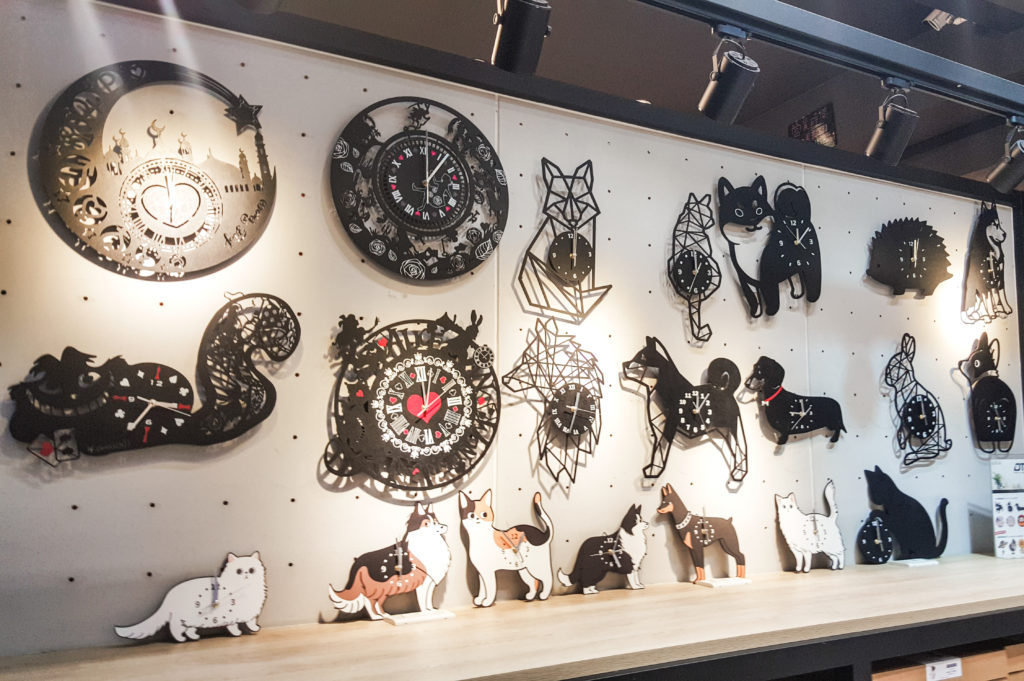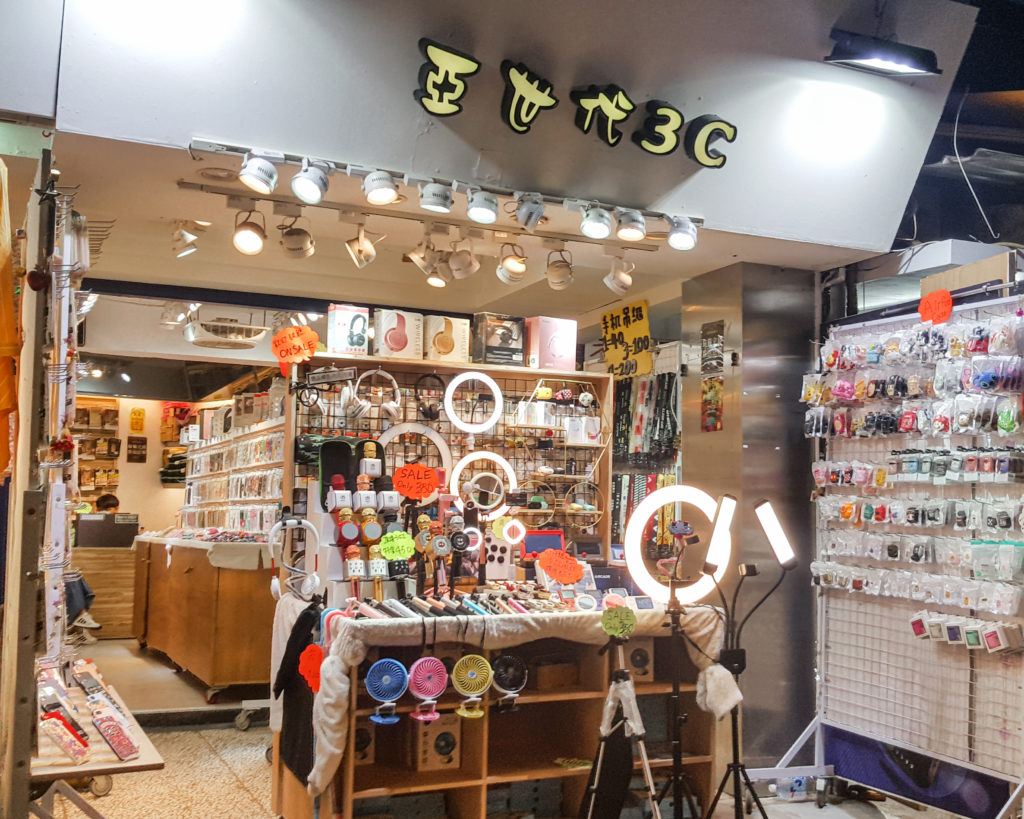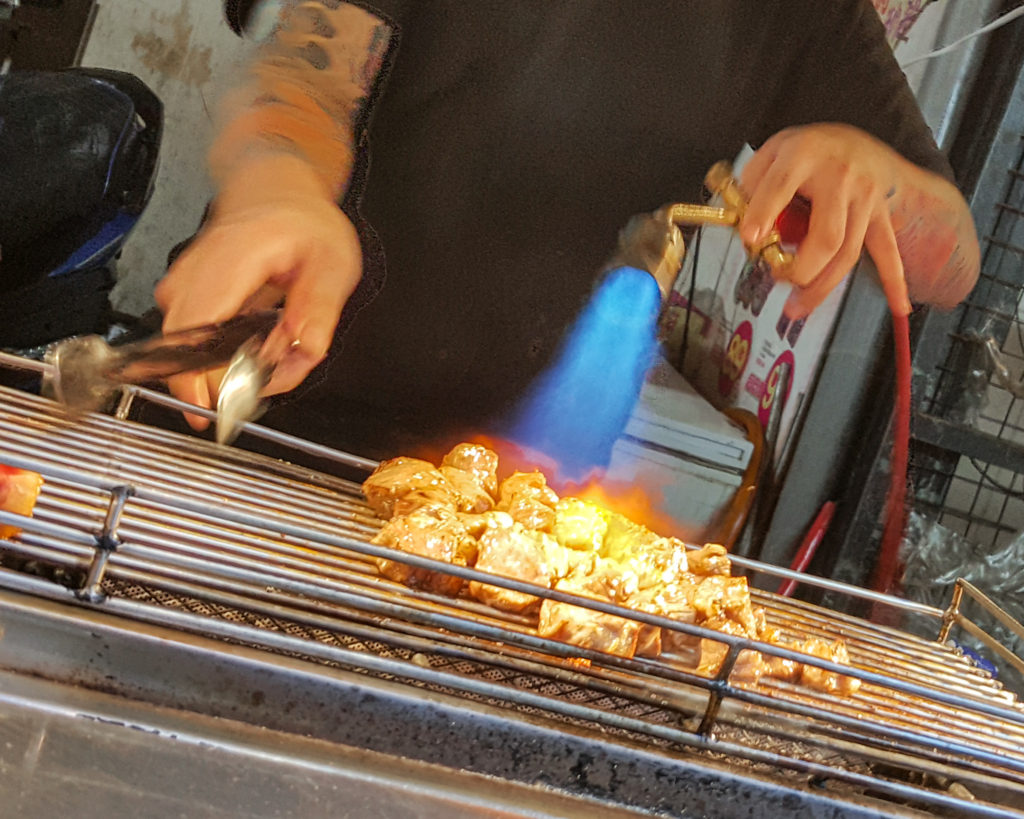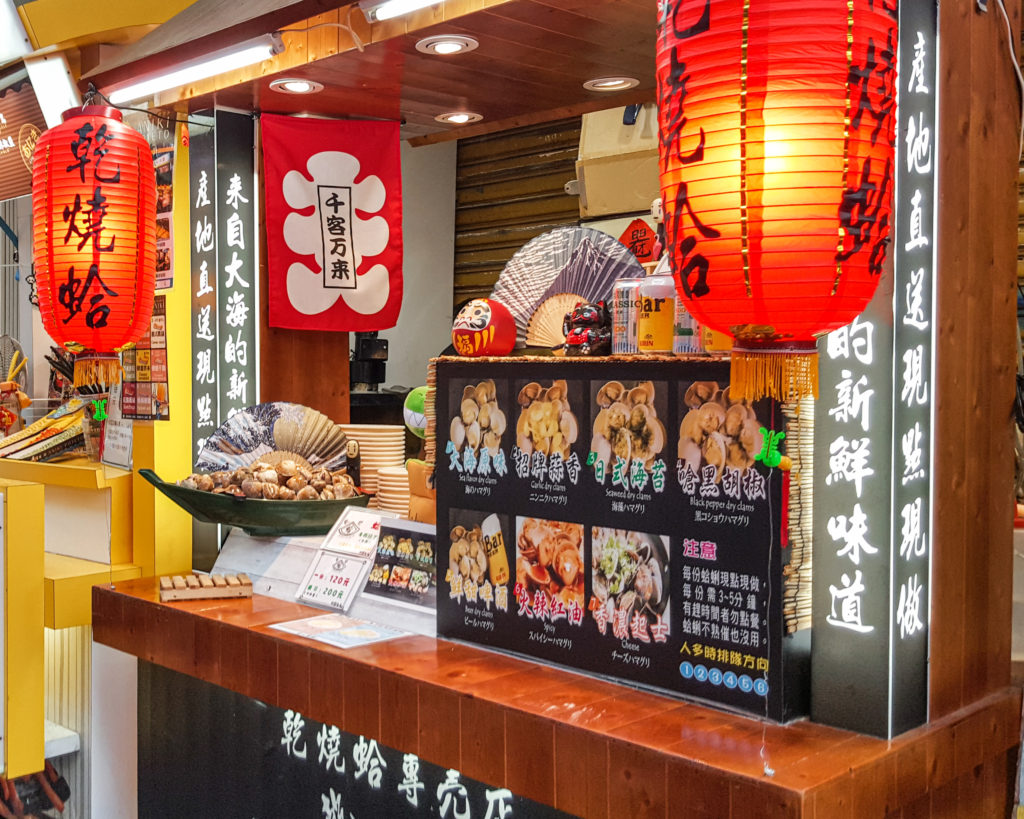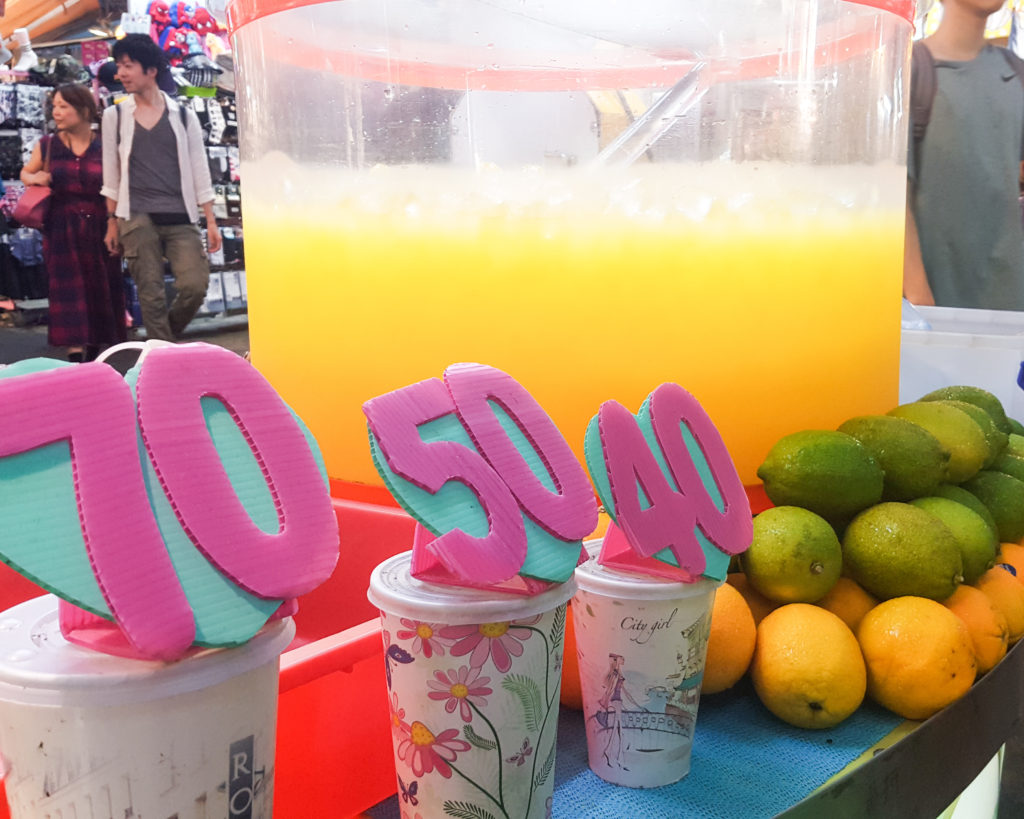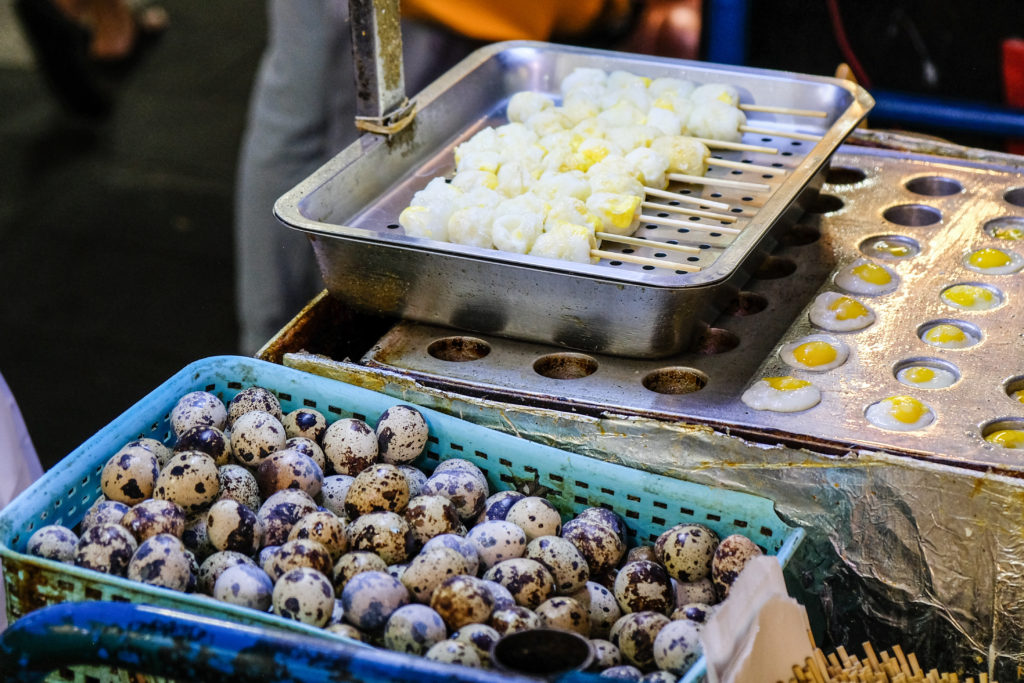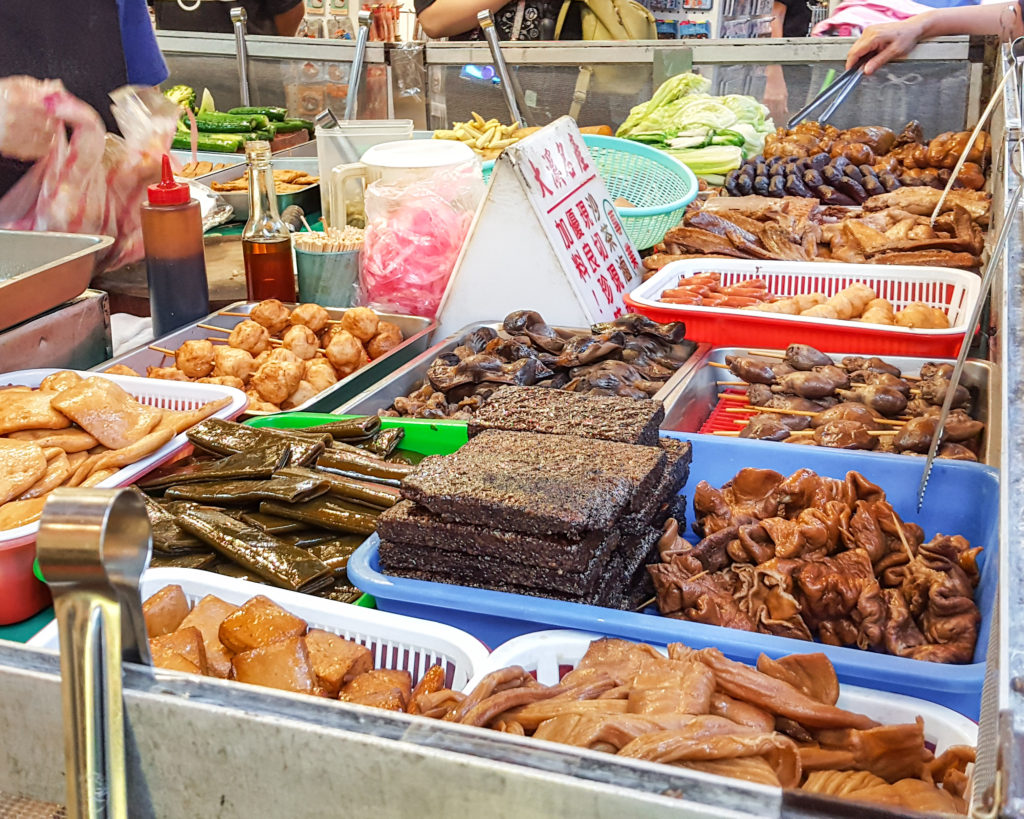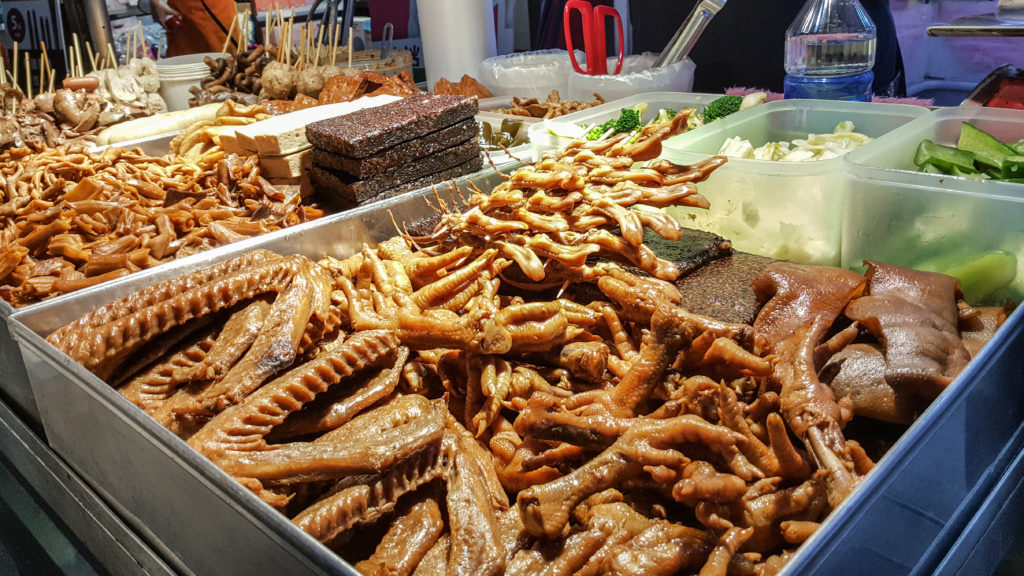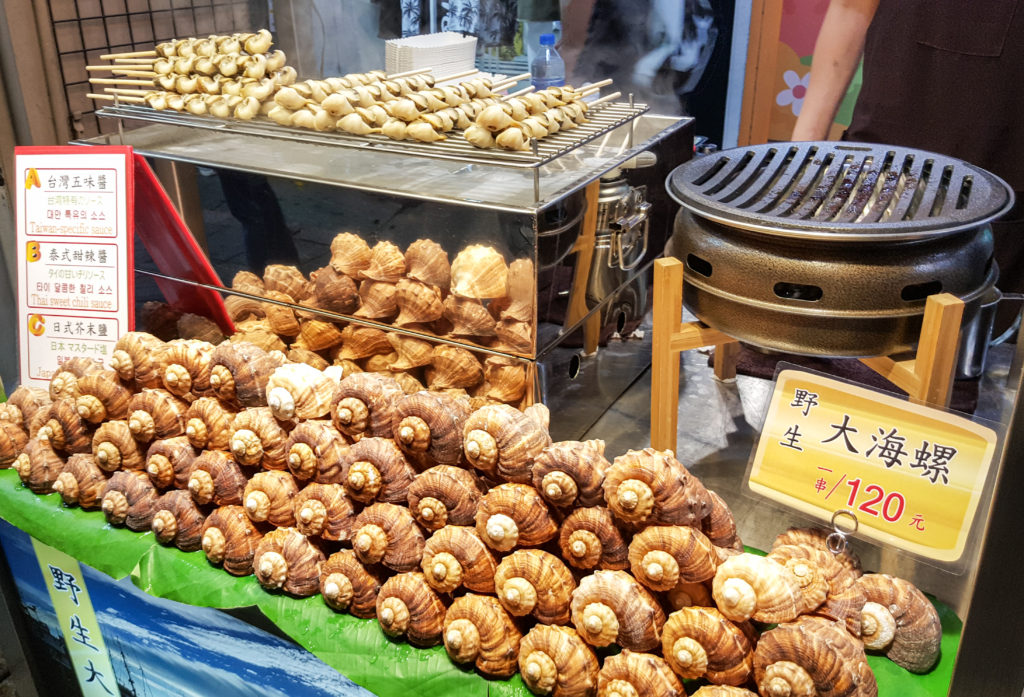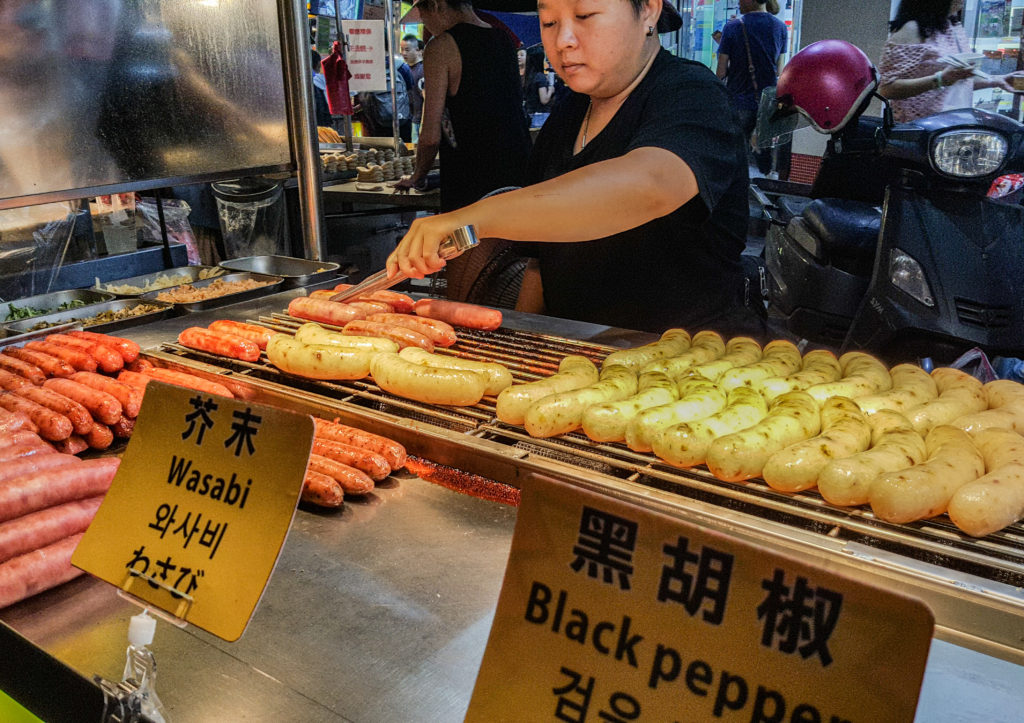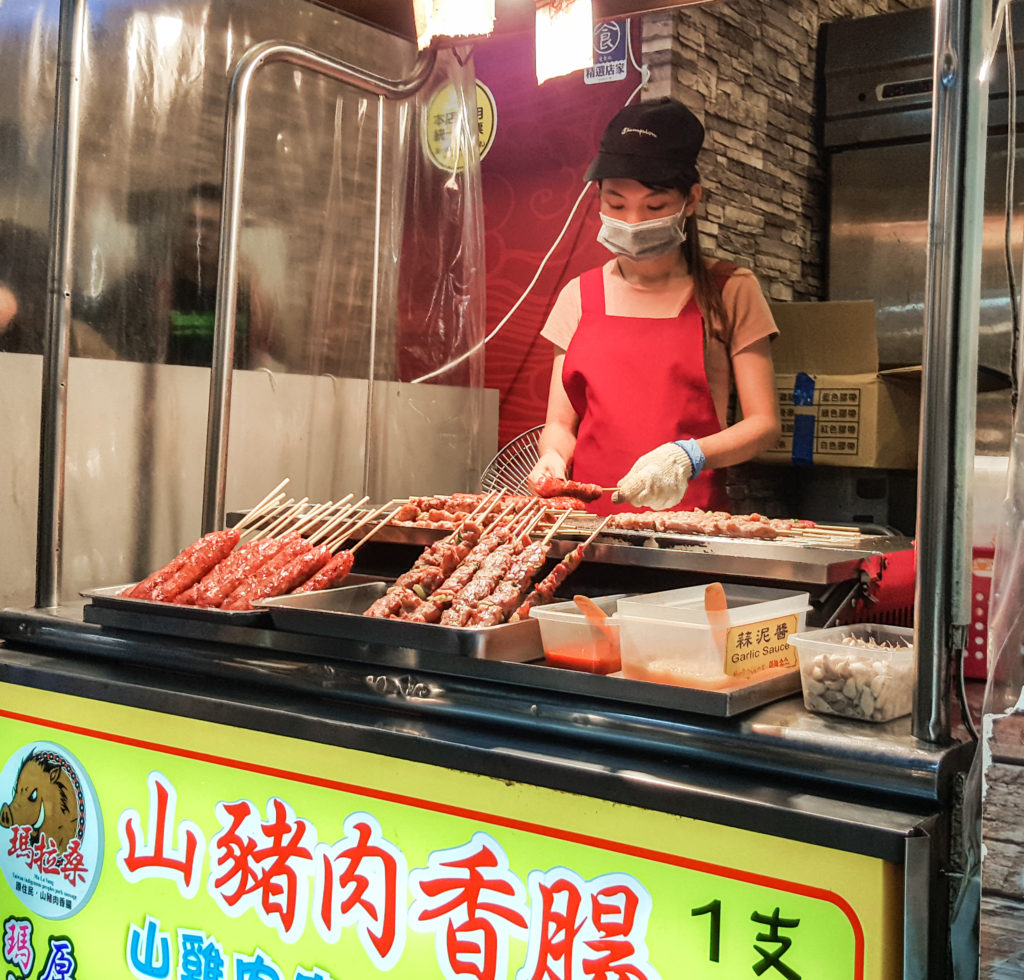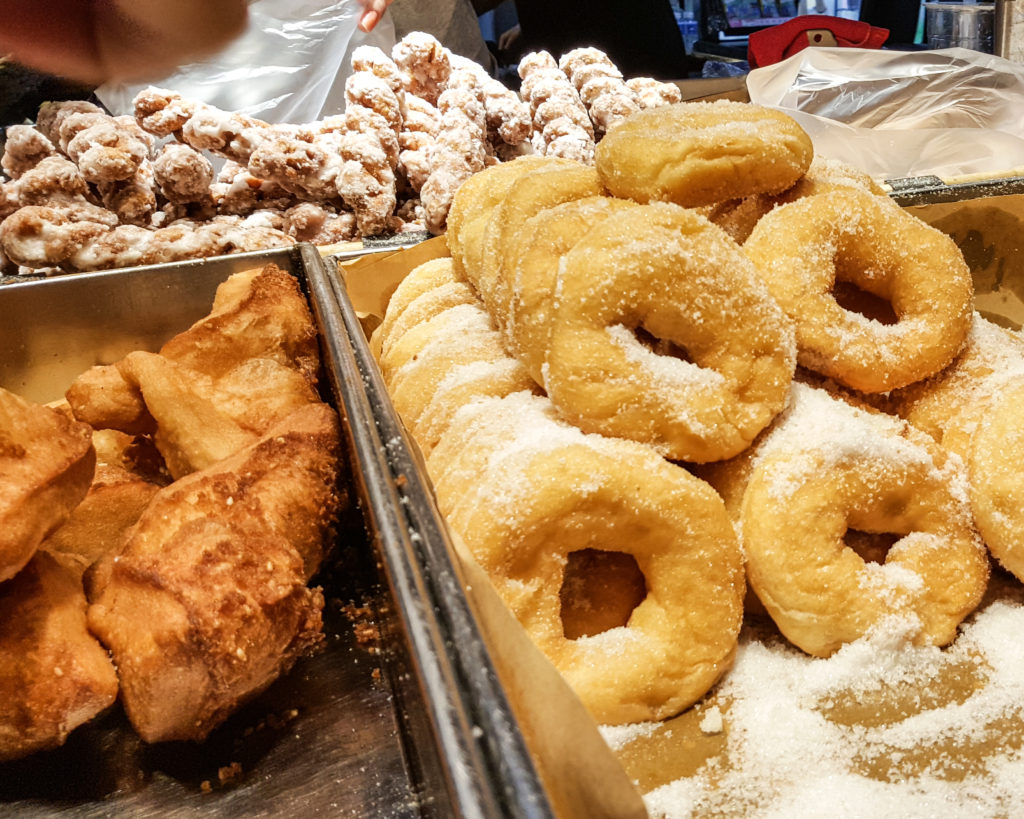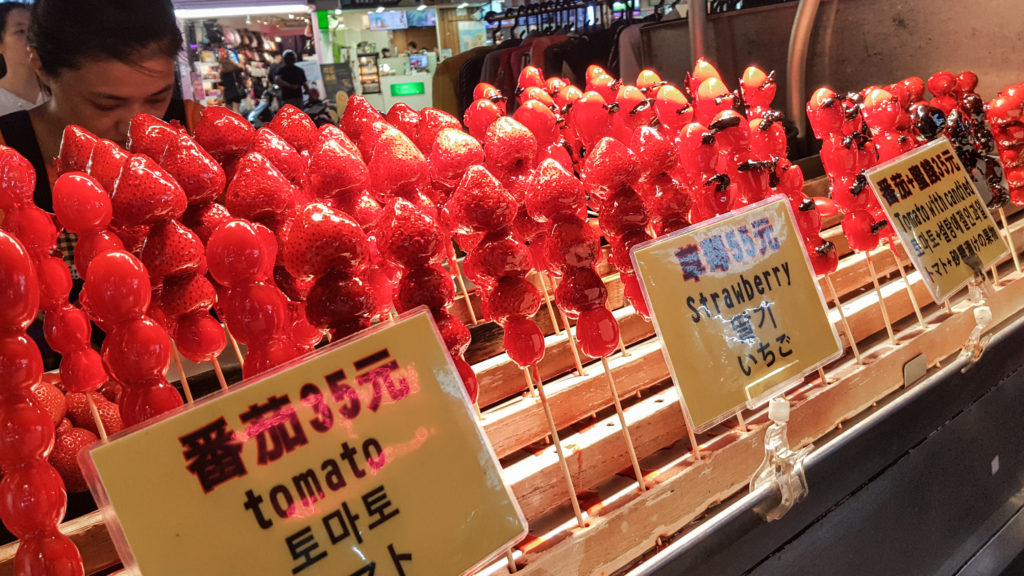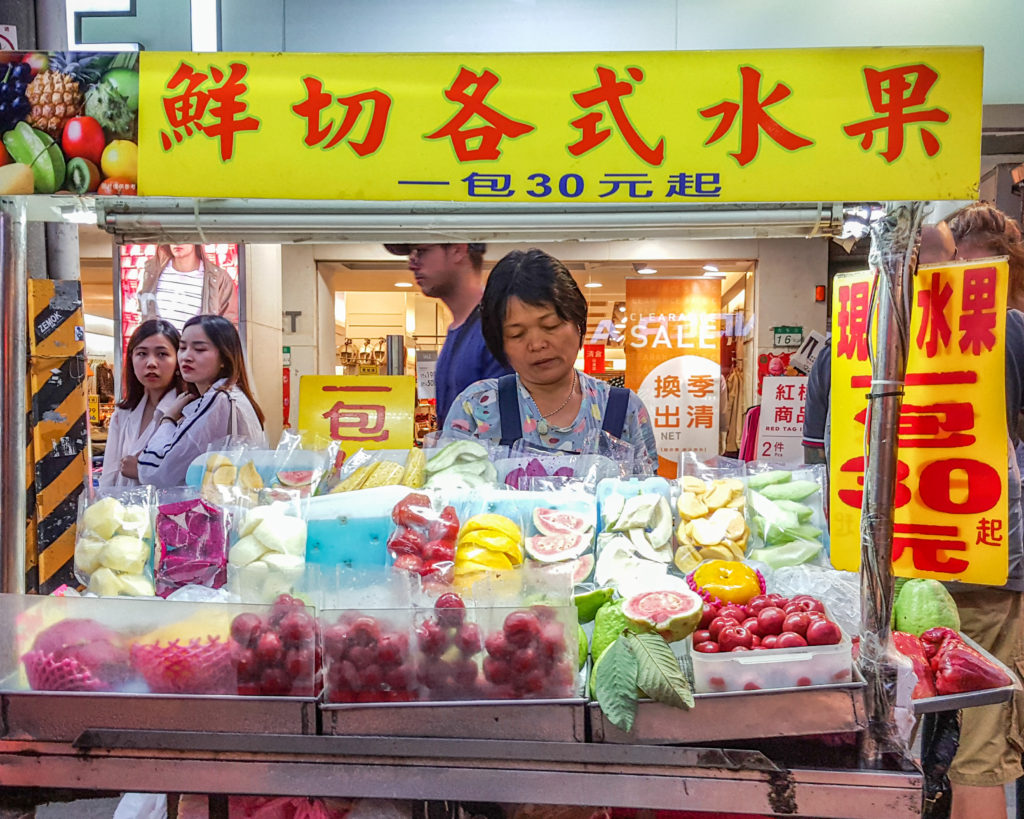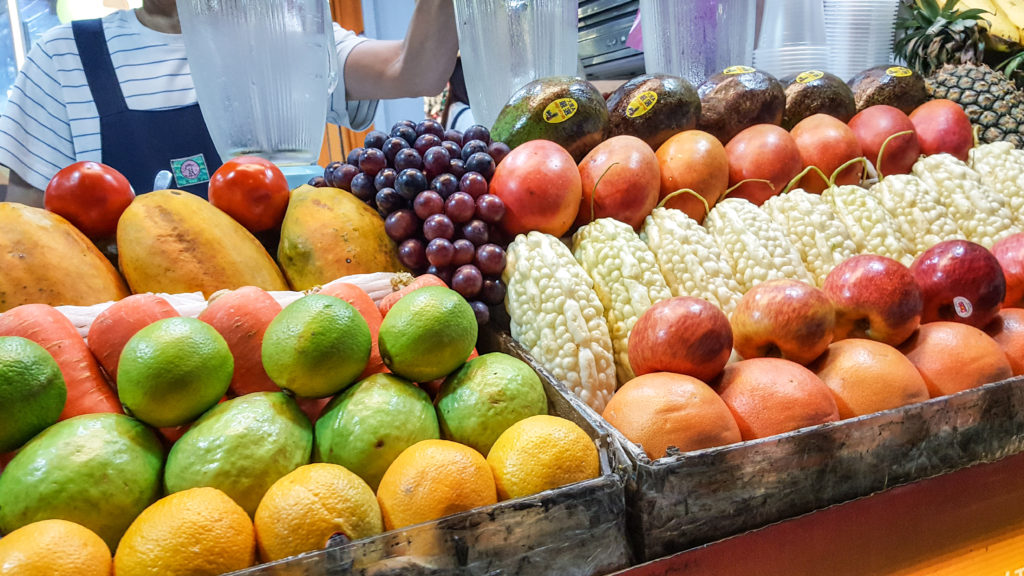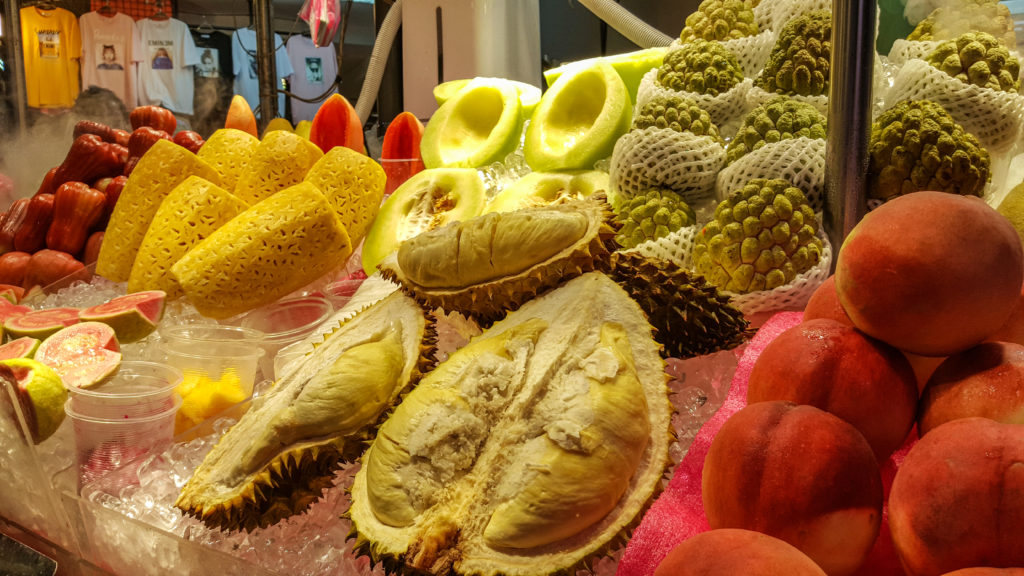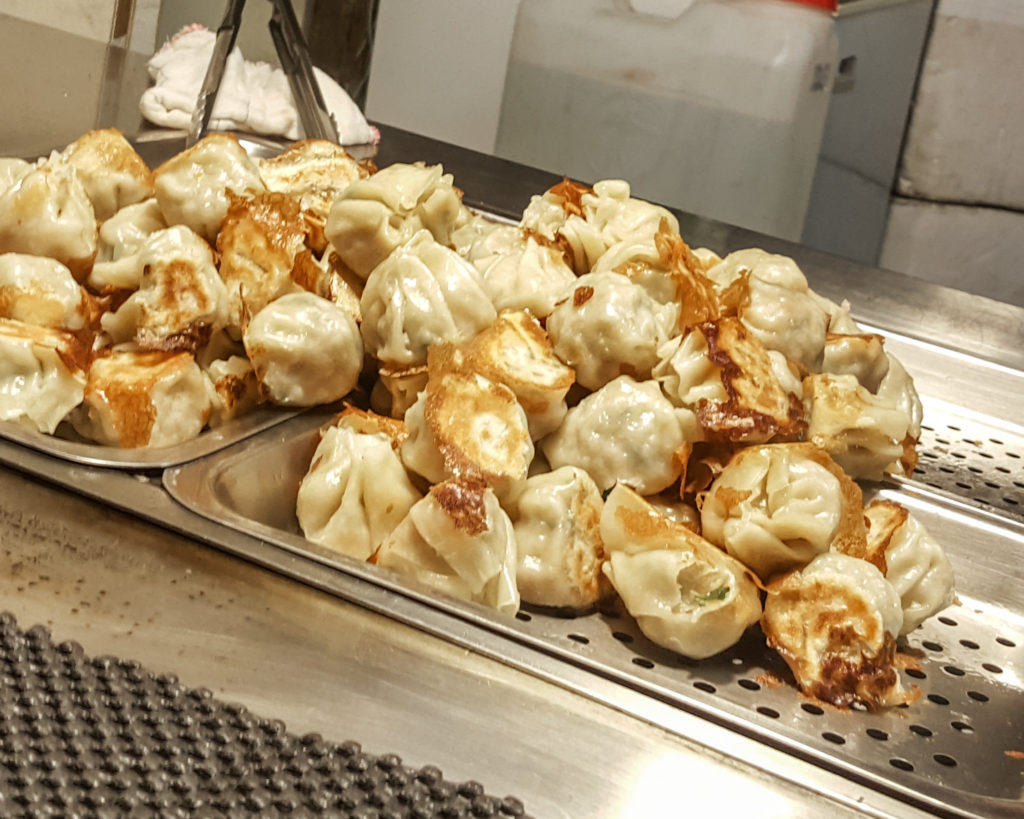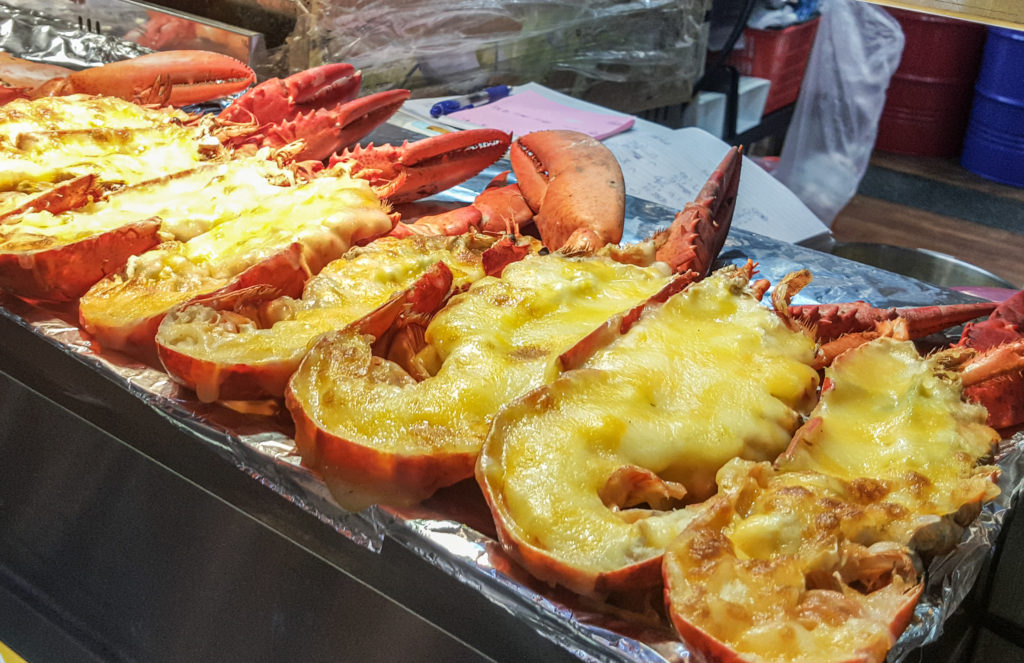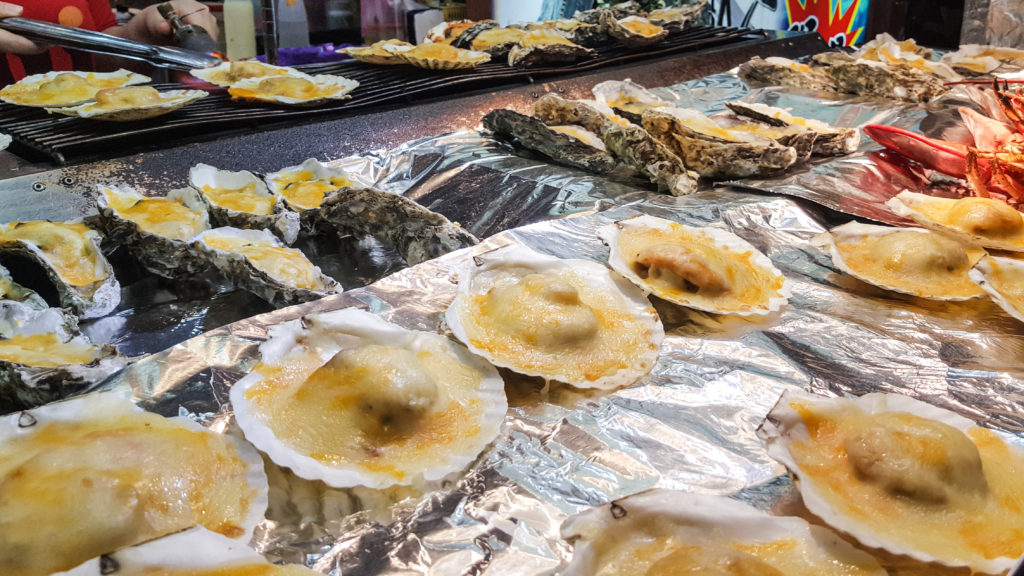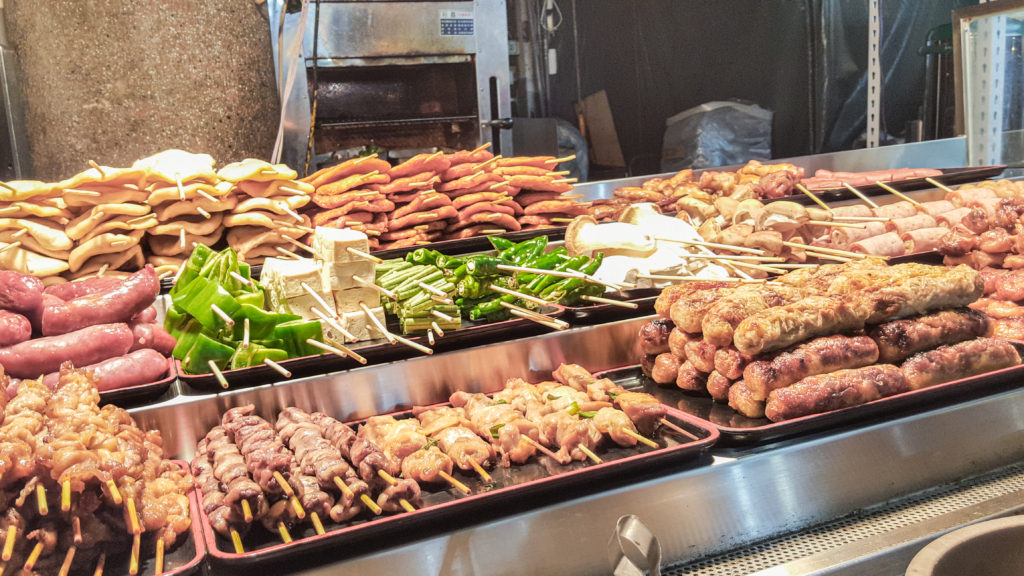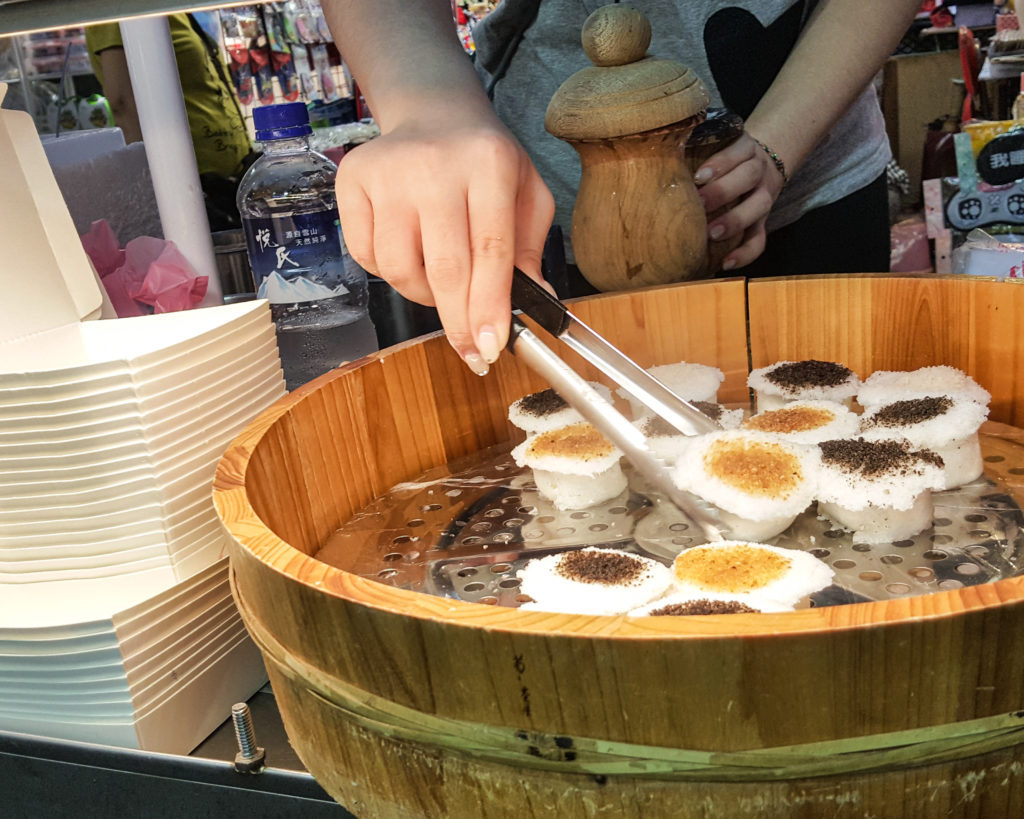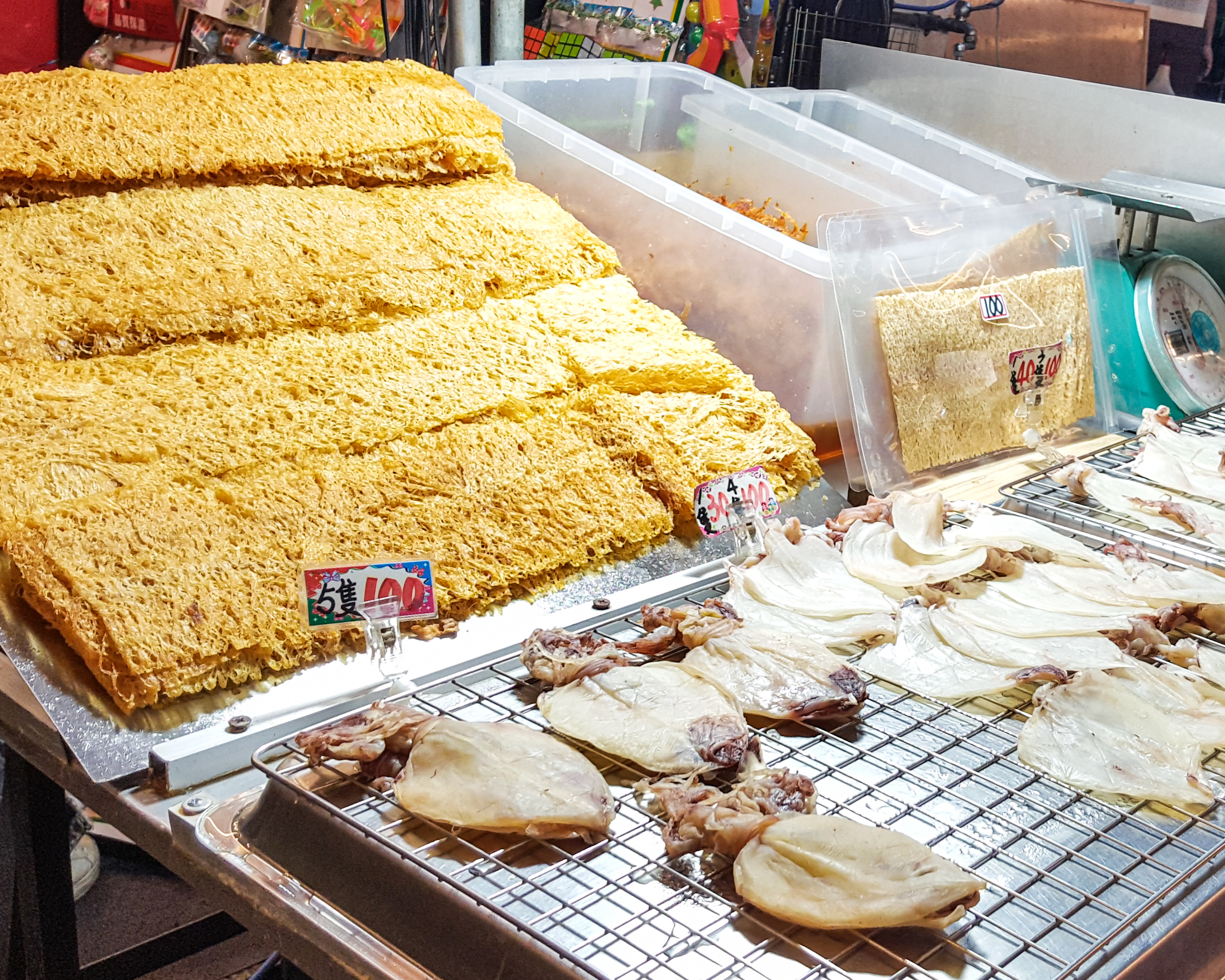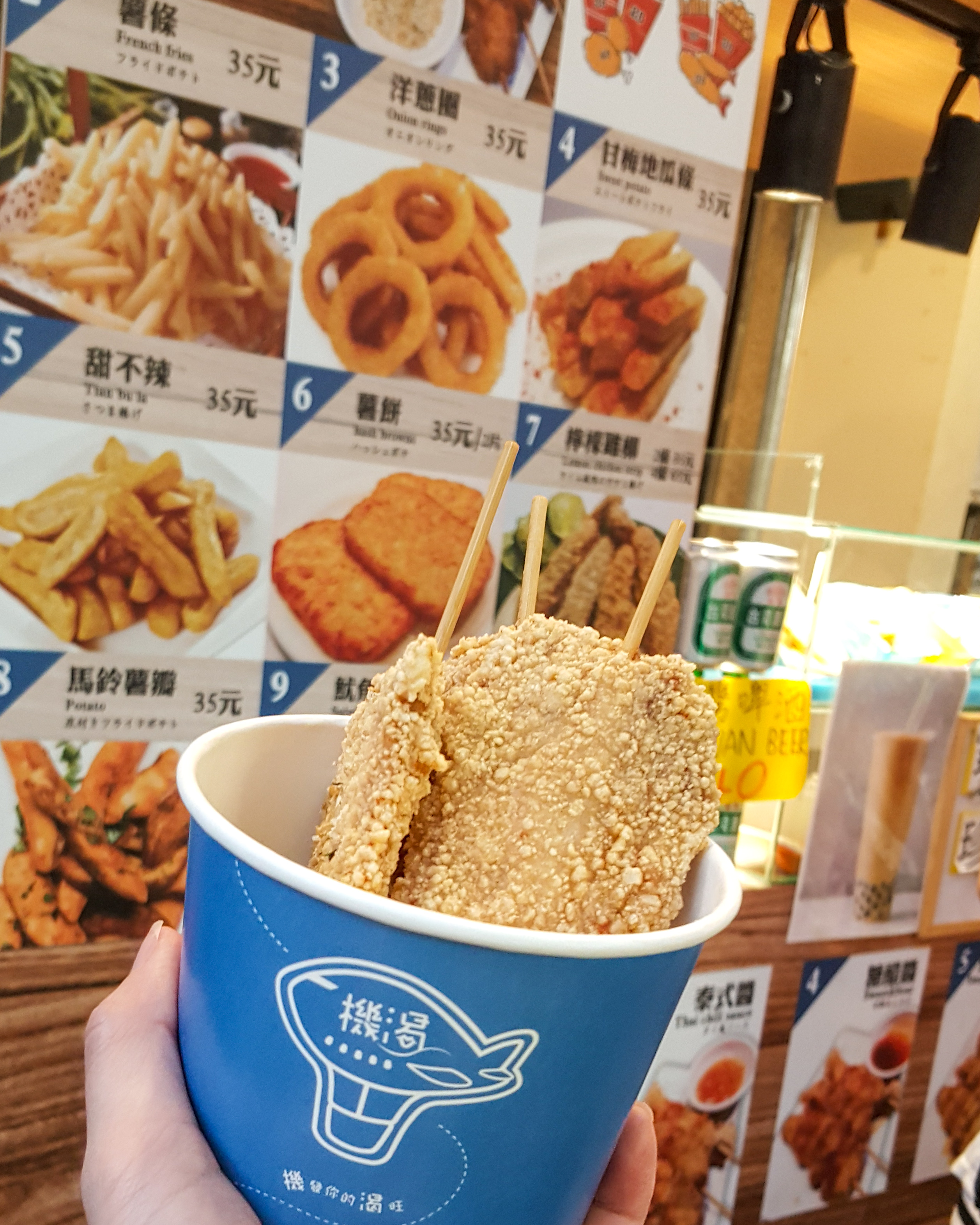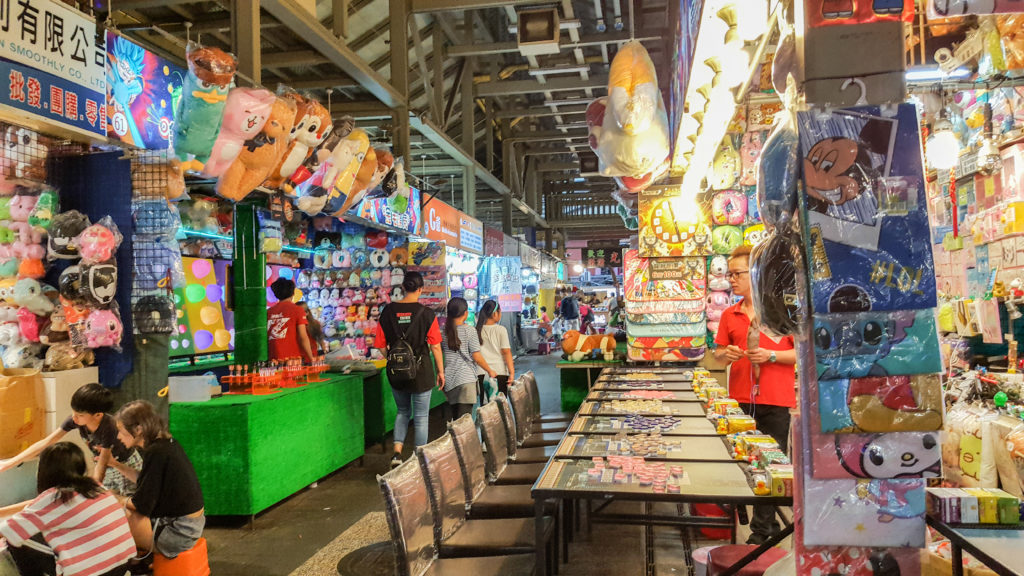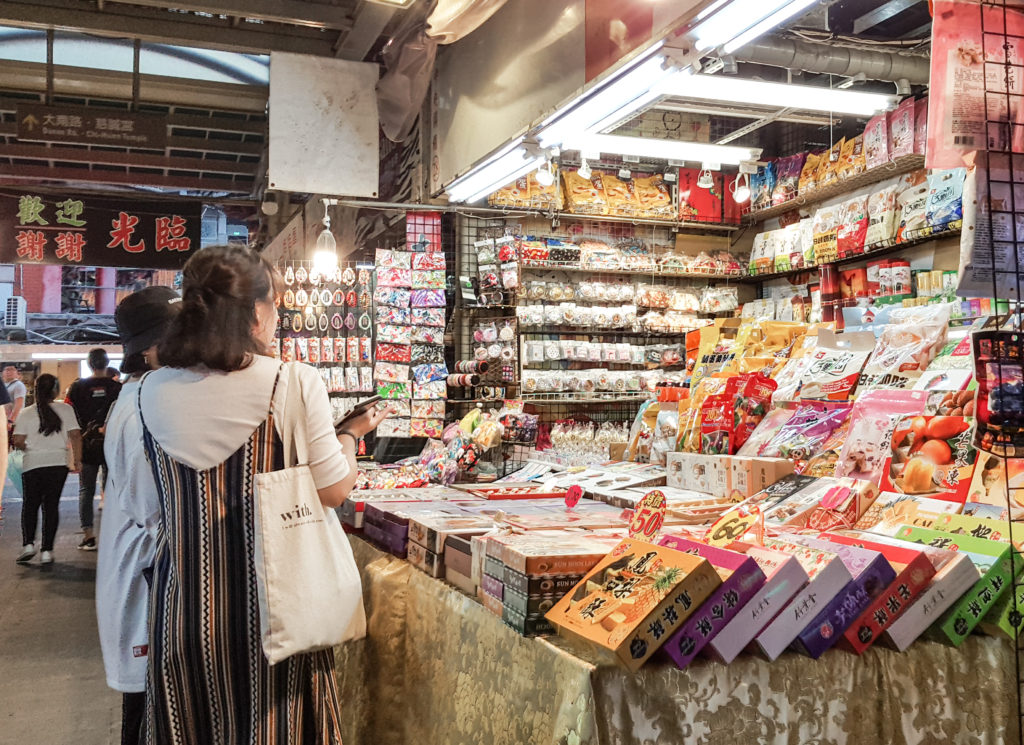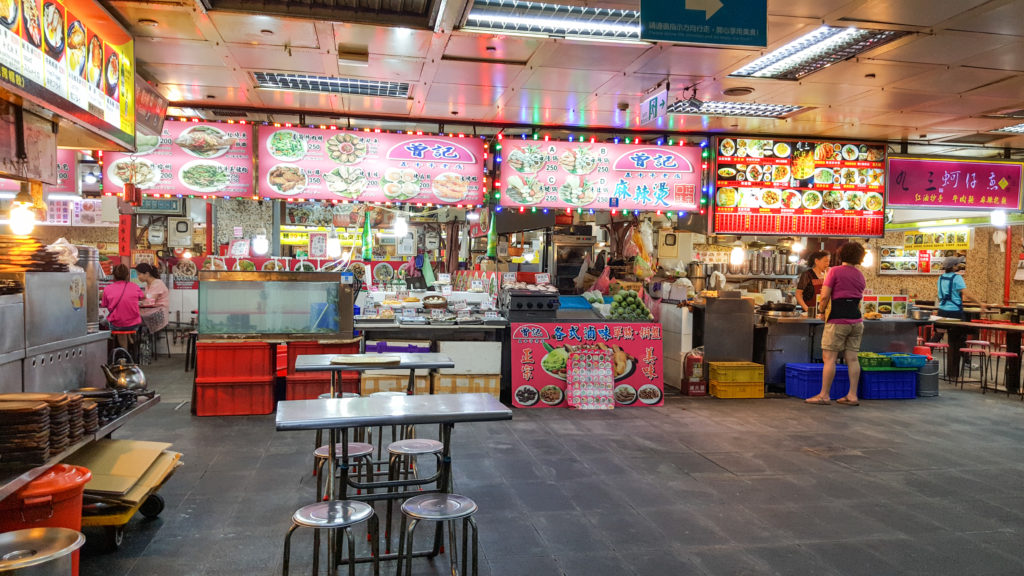 After going back twice to Ximending, we tried the other known night market which is Raohe, on our day 3. Apparently, it is not the same with Ximending that opens at 11am. There were only 2 stalls open. We bought some goodies just so we won't be leaving empty-handed. For the second time, we went back to Shilin to explore some more, then to Ximending for the third time and bought everything that we wanted because the next day would be our last day.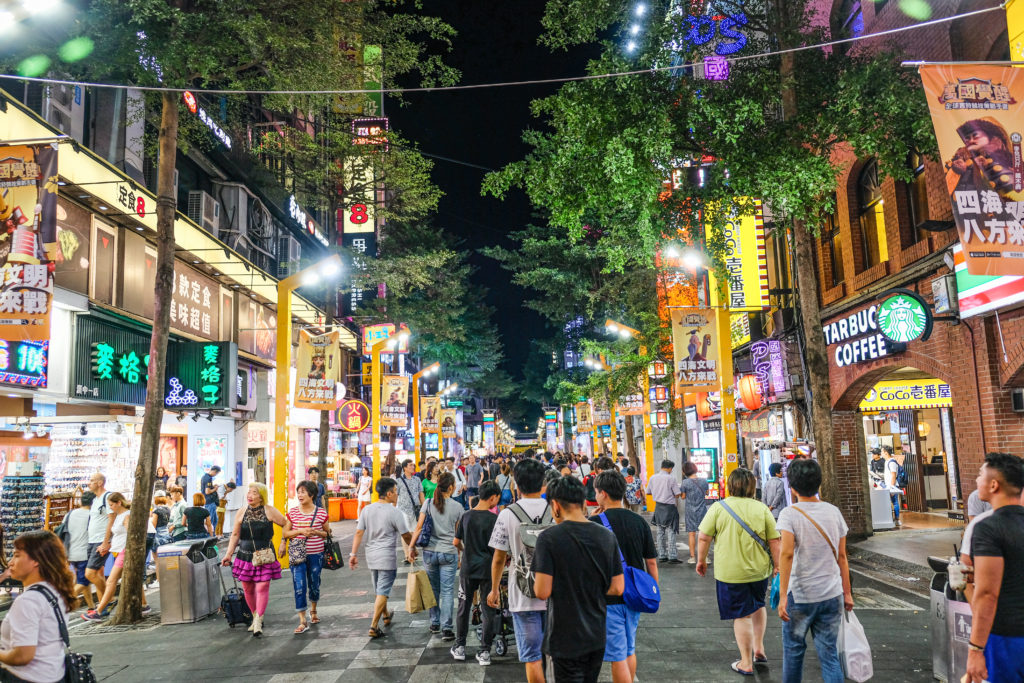 Day 4. This was the day we allotted to finally go to Zhongshe Flower Market or Houli Flower Farm. I will post a separate blog for this.
We departed at around 11:30am, originally 10:40am but the bus was delayed. The only delayed trip experience in our whole Taiwan vacay. Travel time took 1hr 20mins. We seated at the back of the driver and told him to drop us at Zhongshe Flower Farm. Seriously, he dropped us right infront of the entrance. Zhongshe is in Taichung which looks like the countryside of Taiwan.
How to get there: From Taipei Bus Station, go to counter 10. Buy a bus ticket for your date of preference. Fare is 240 NTD. Take the Fengyuan Bus at the fourth floor. There are other ways to reach Taichung but we searched for the most convenient one.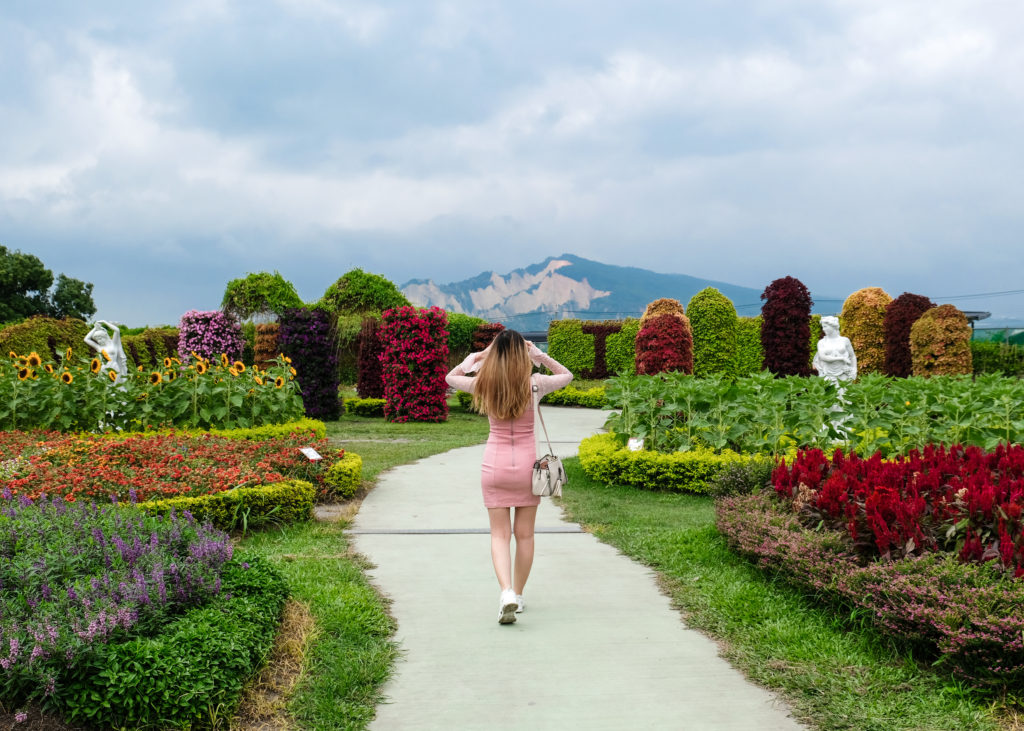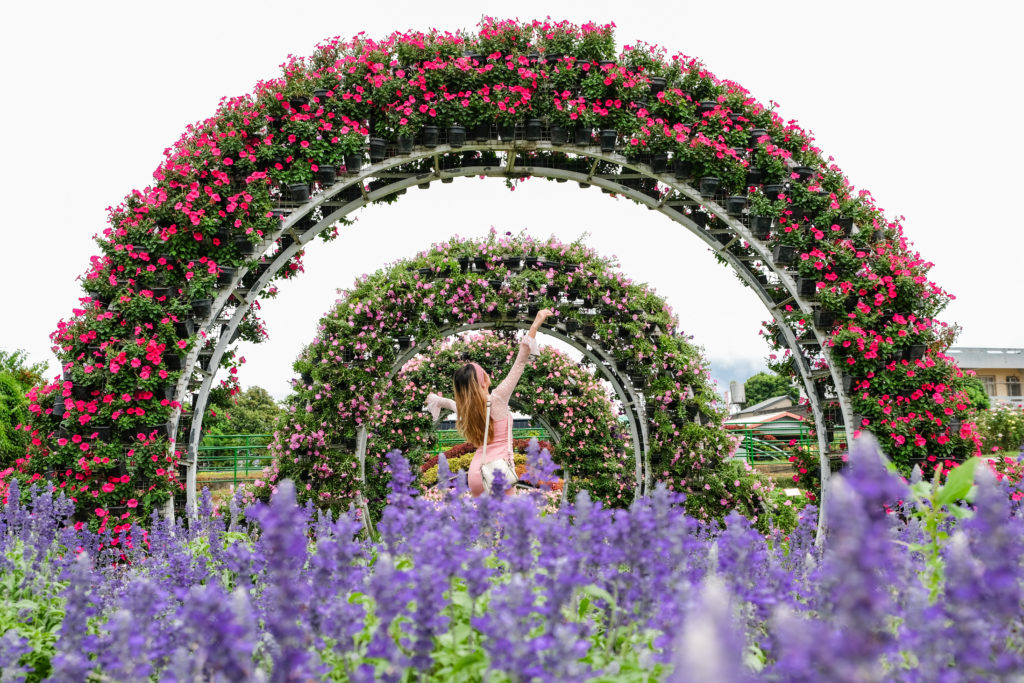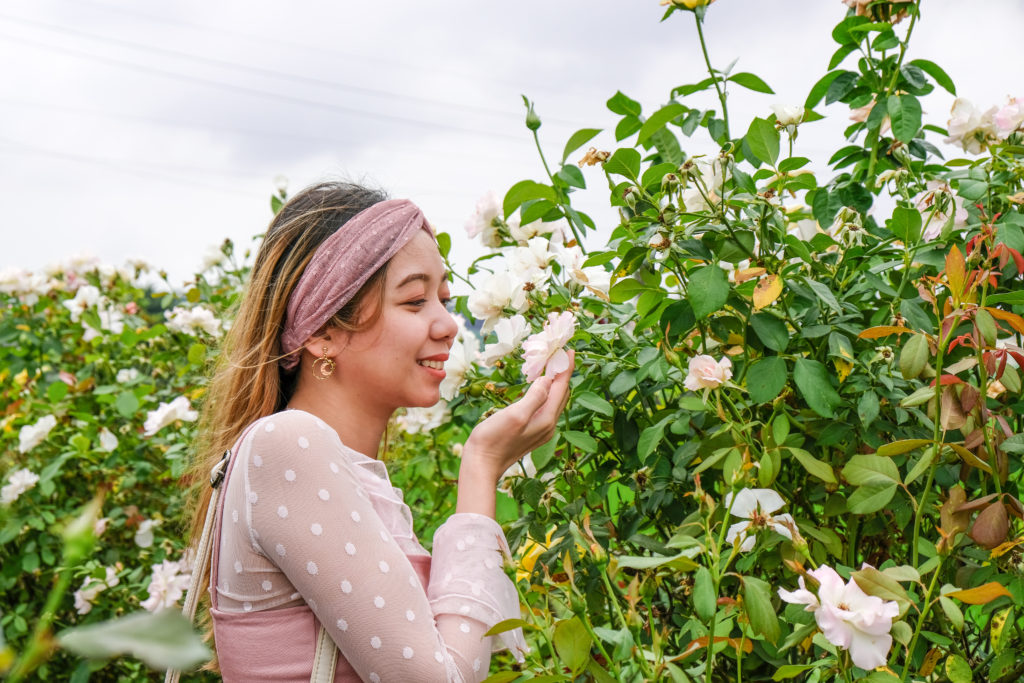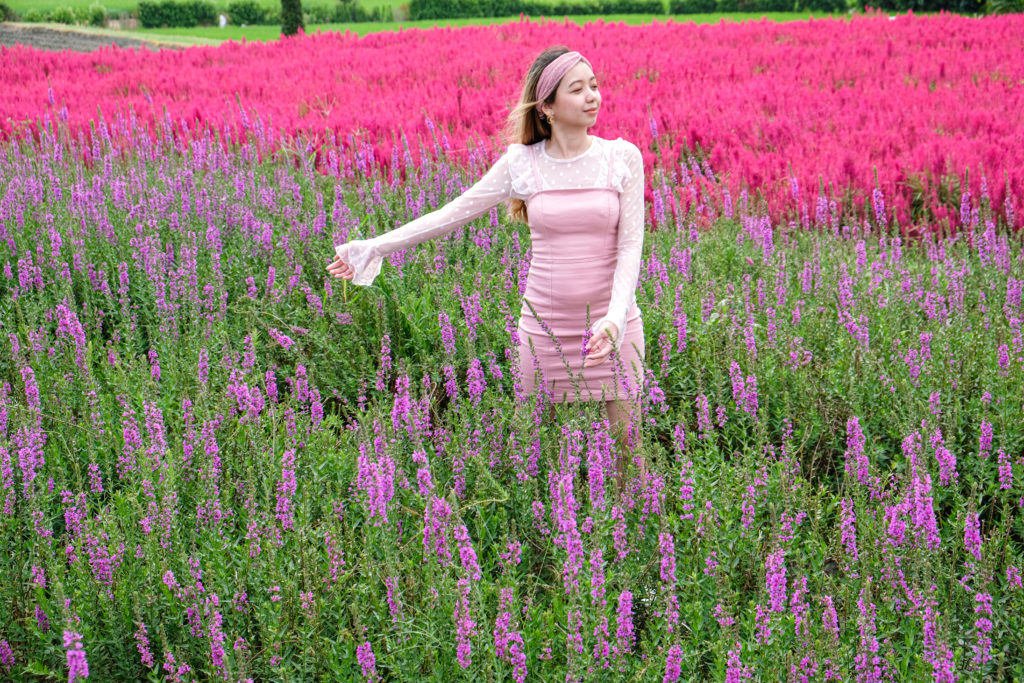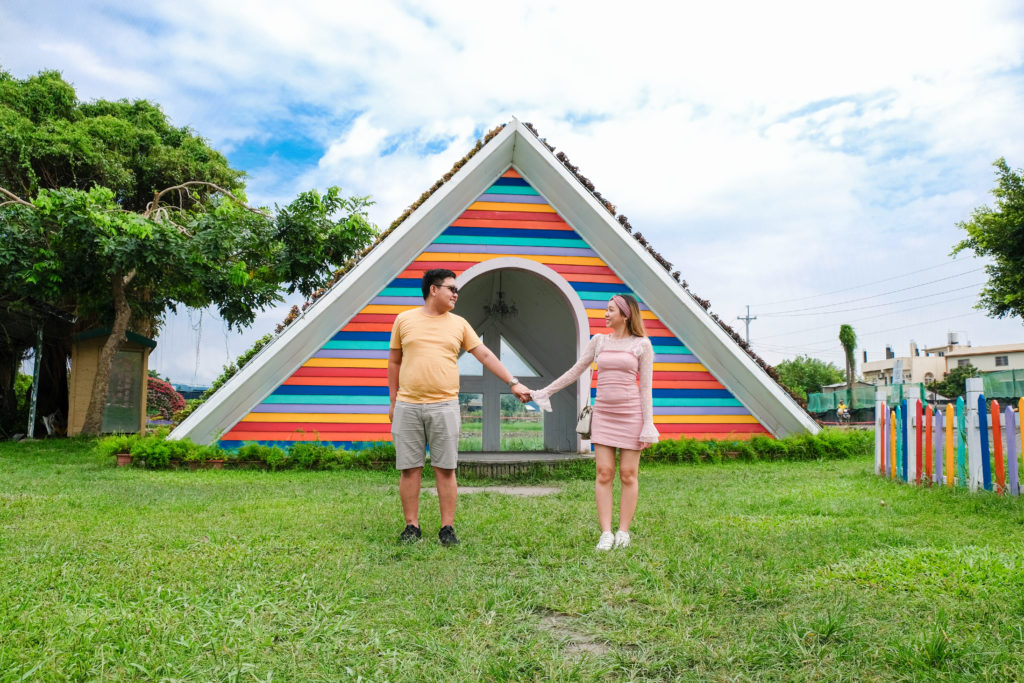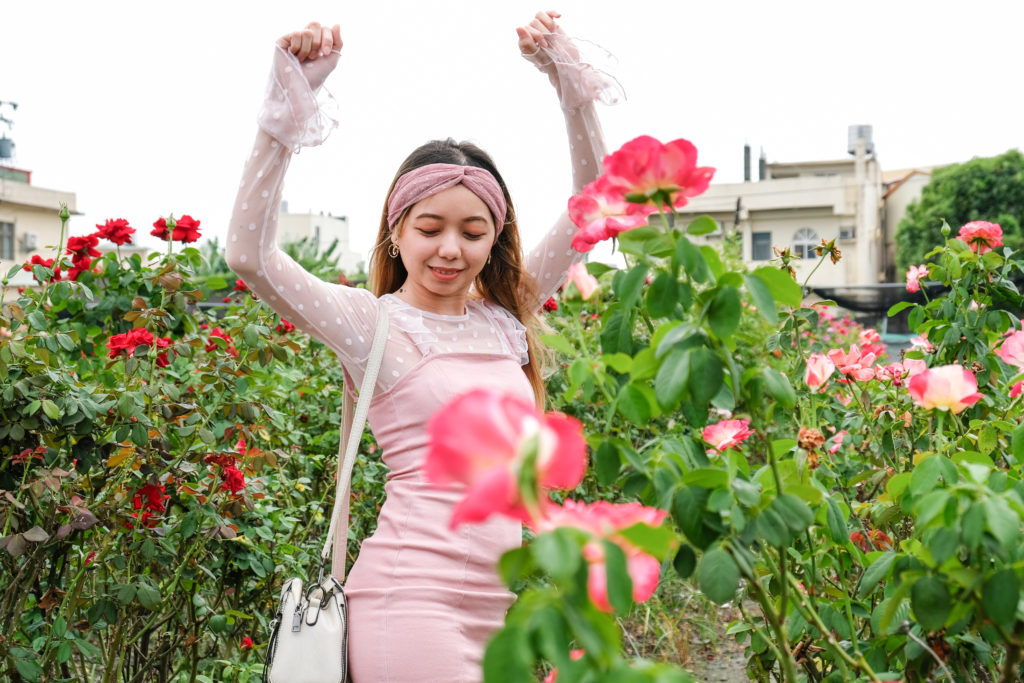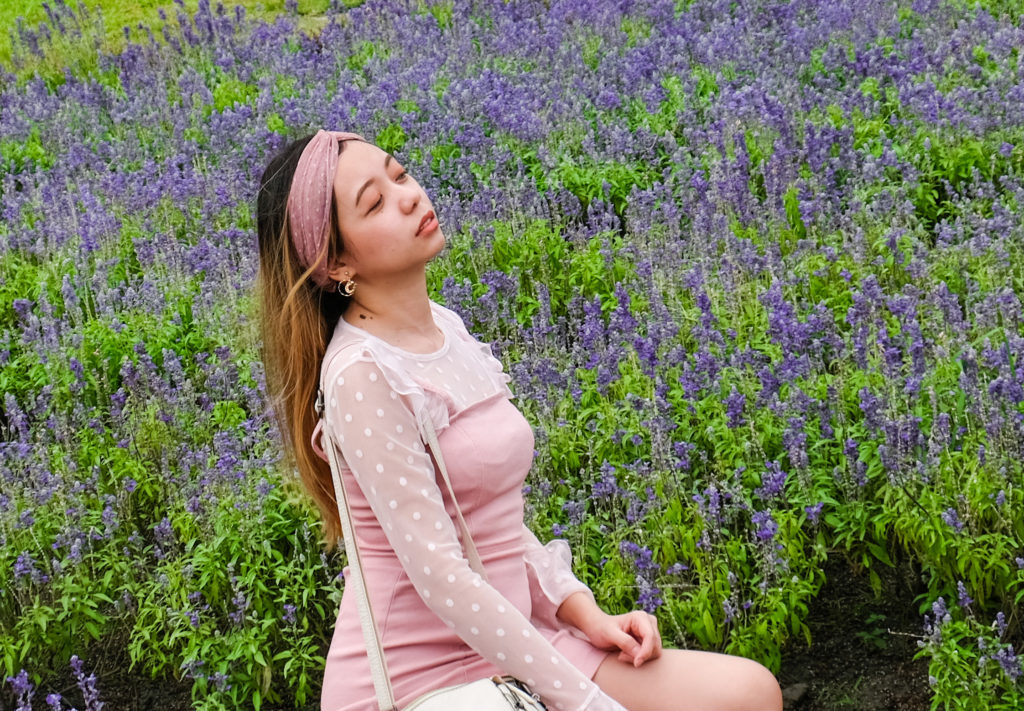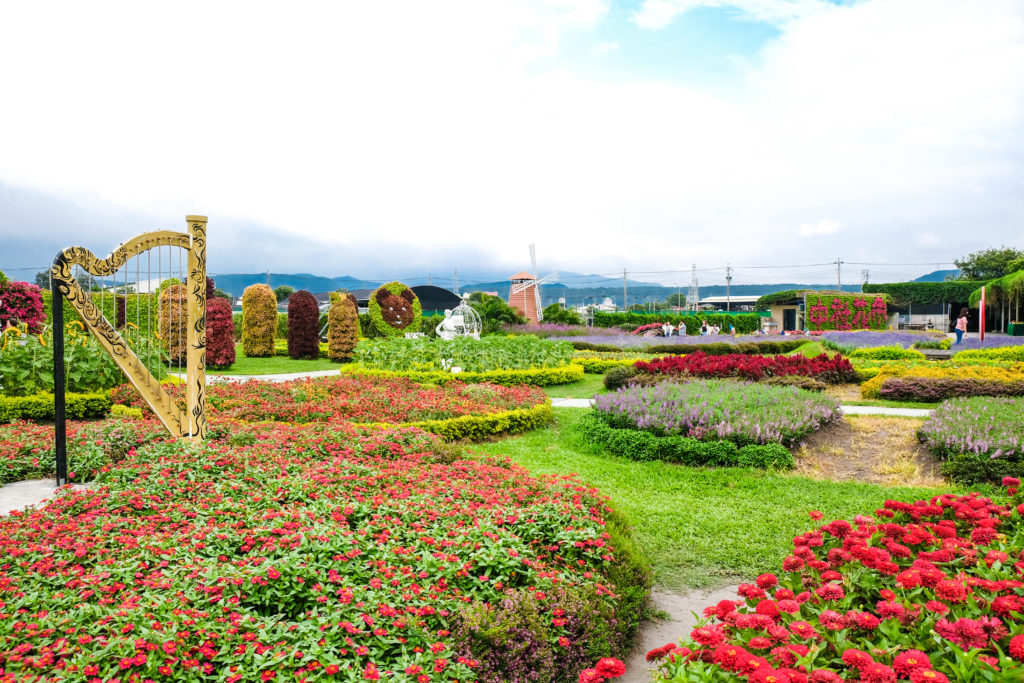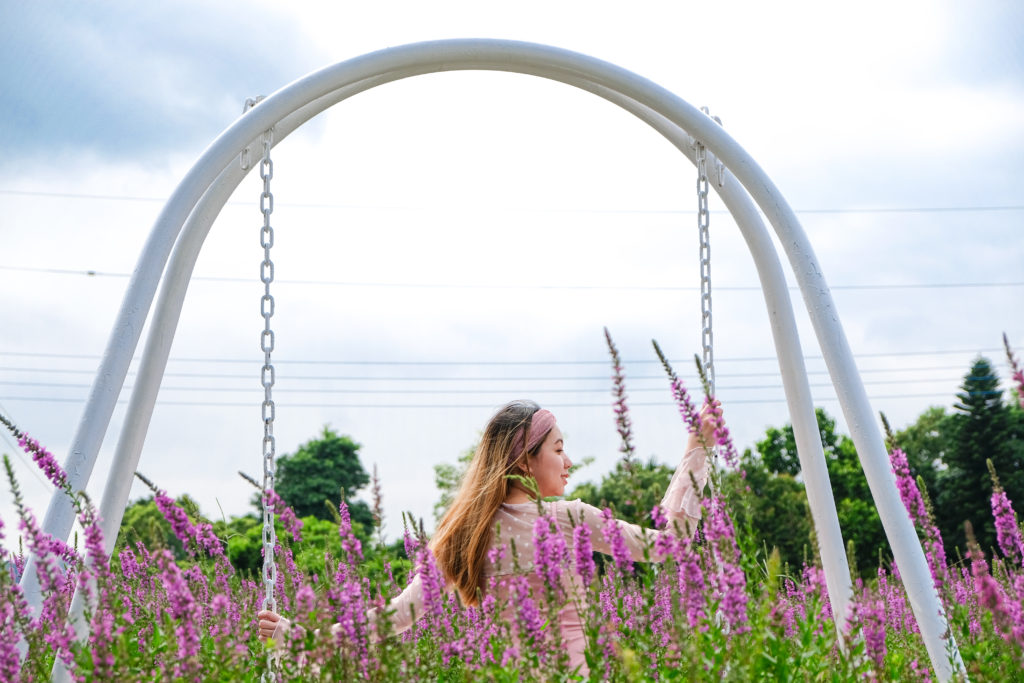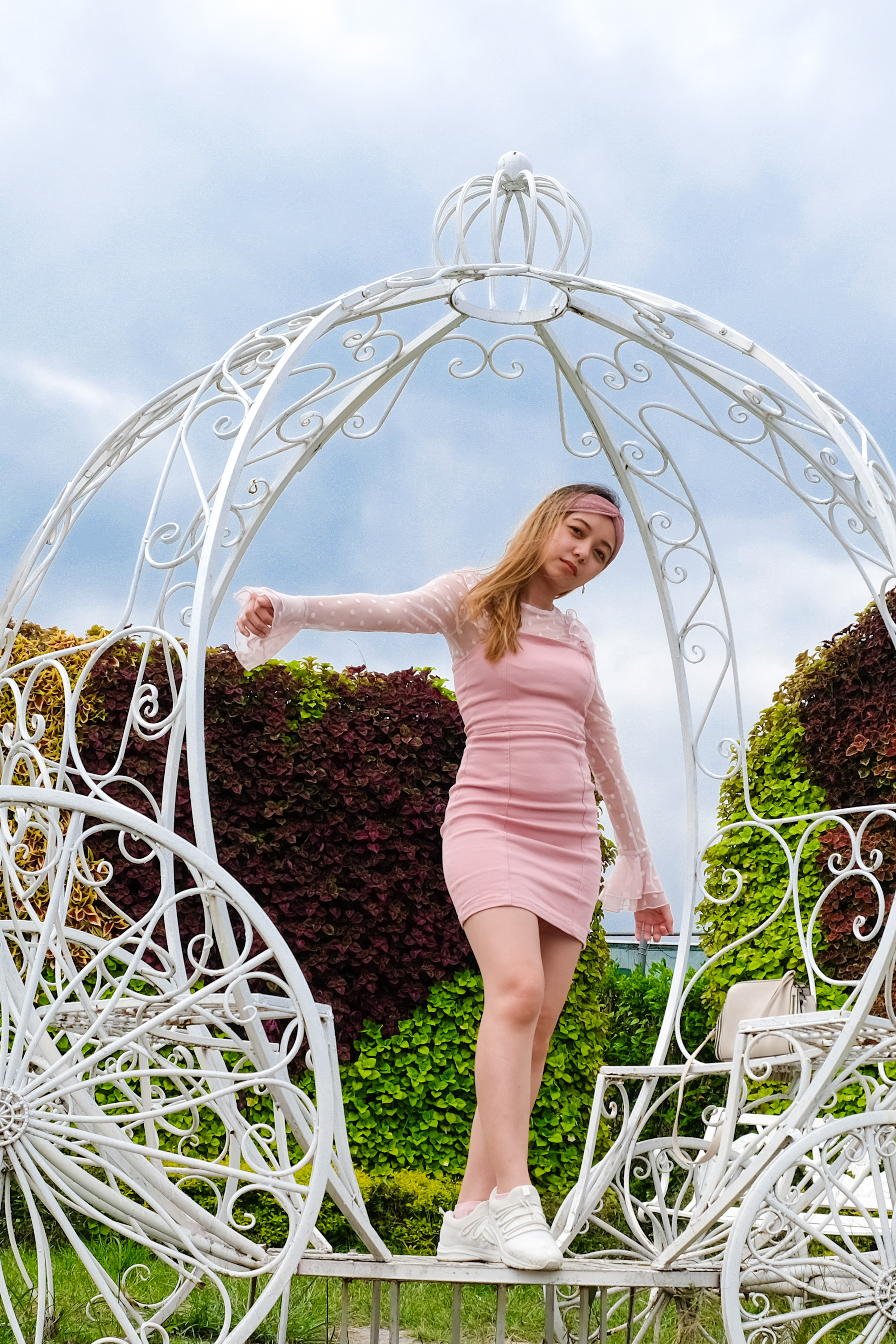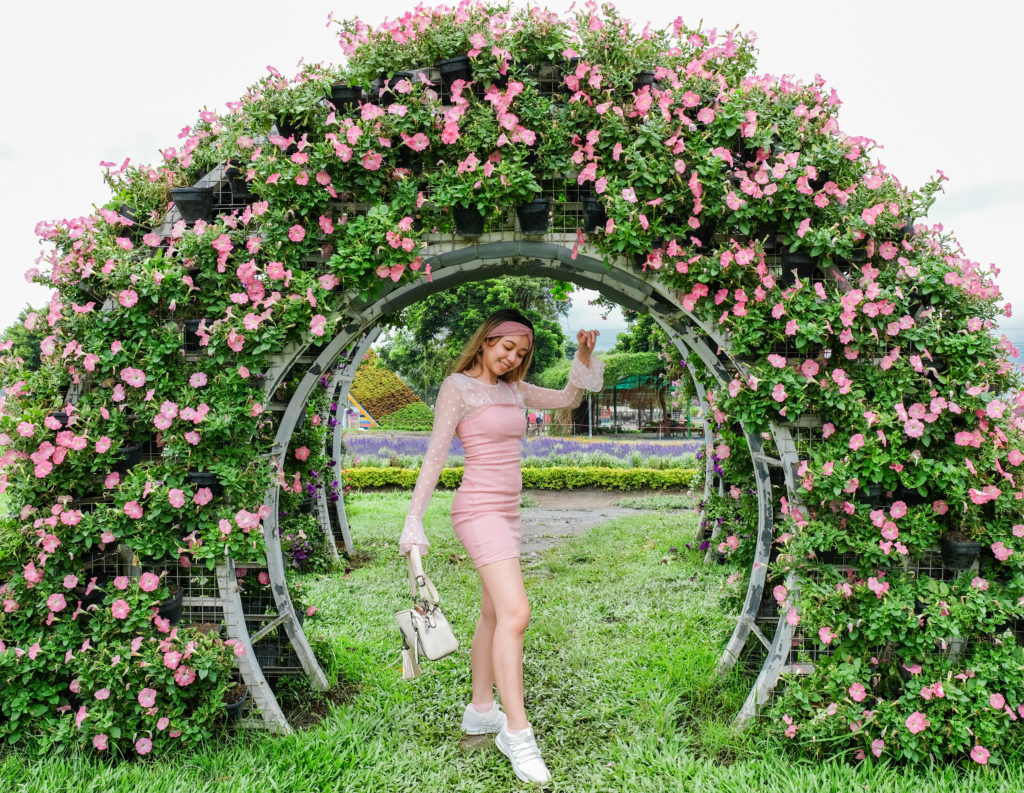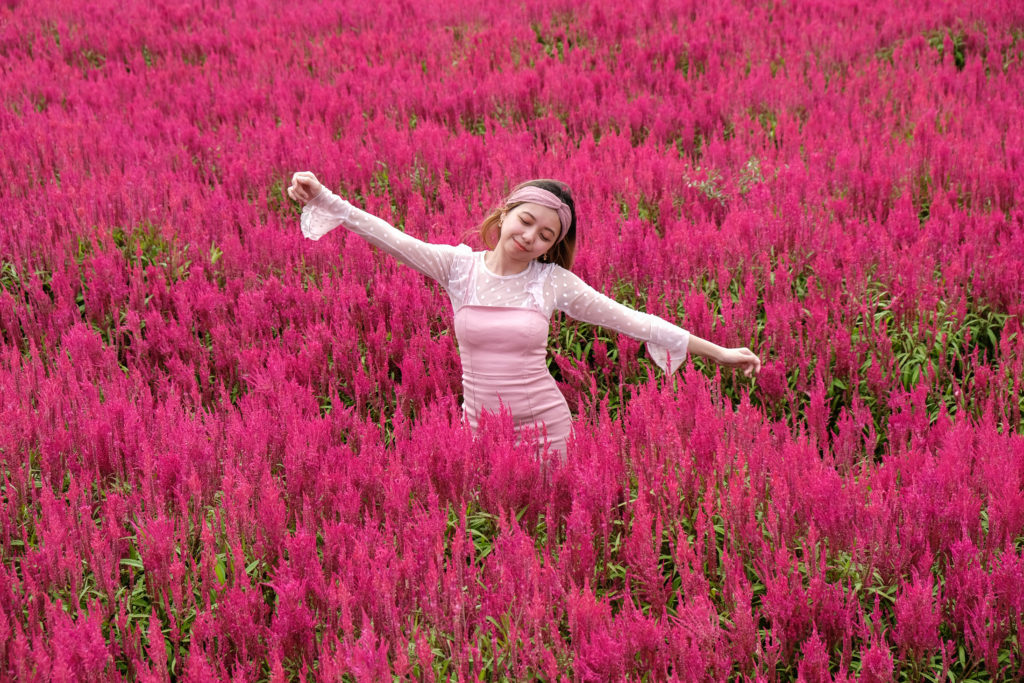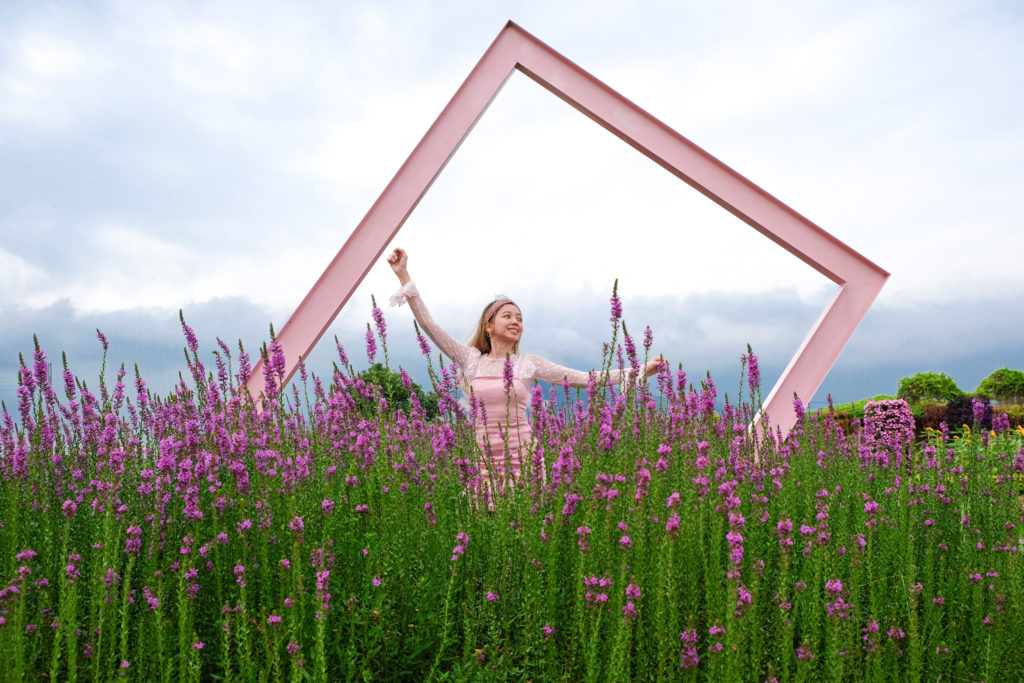 Upon going back to the city, we decided to take the bullet train or High Speed Rail. But first, we took a taxi cab going to Tai'an station. It took less than 5 minutes to get there but the driver asked us for 150. We know it's too much but it was the only taxi outside the flower farm. From Tai'an Station, we rode the MRT going to Miaoli (station for HSR). You can purchase your tickets at the kiosks and can pay via credit card. We paid 850 NTD each for Business Class seats. The regular one is around 600+. Be ready to be amazed. Their station looks like an airport. Travel time is 40 mins. We dropped off at Taipei Station, went back to our hotel, prepared our things, and checked out at 8pm (instead of 12noon the next day). We had around 100 NTD each left of our Easy Cards. The ticket of Express train at Taipei Main Station going to Taoyuan Airport is 150. We reloaded our cards at a ticketing counter to have an exact 150 balance. And just like that, we have used up all our load. Nothing more, nothing less. Taiwan, you are amazing!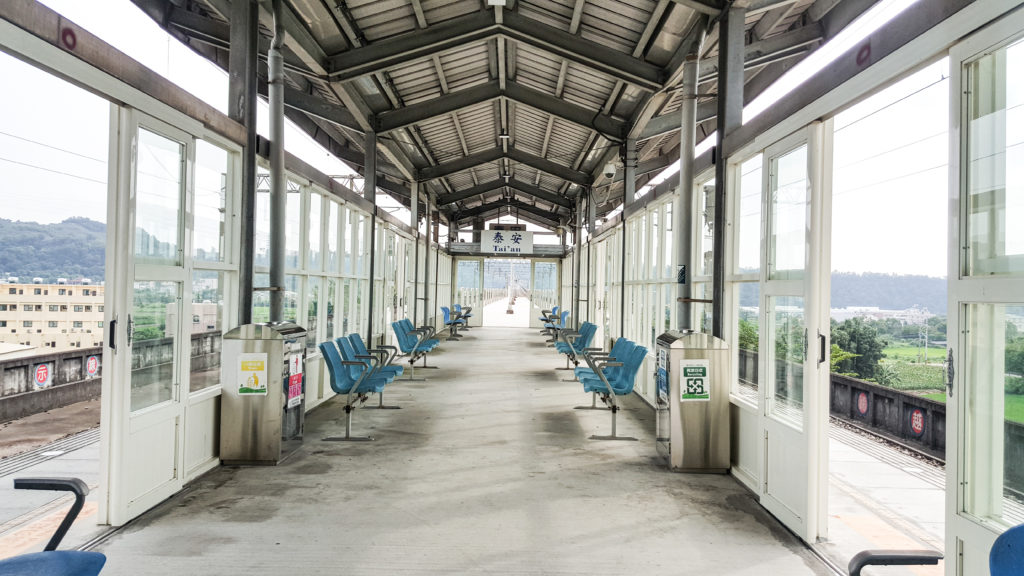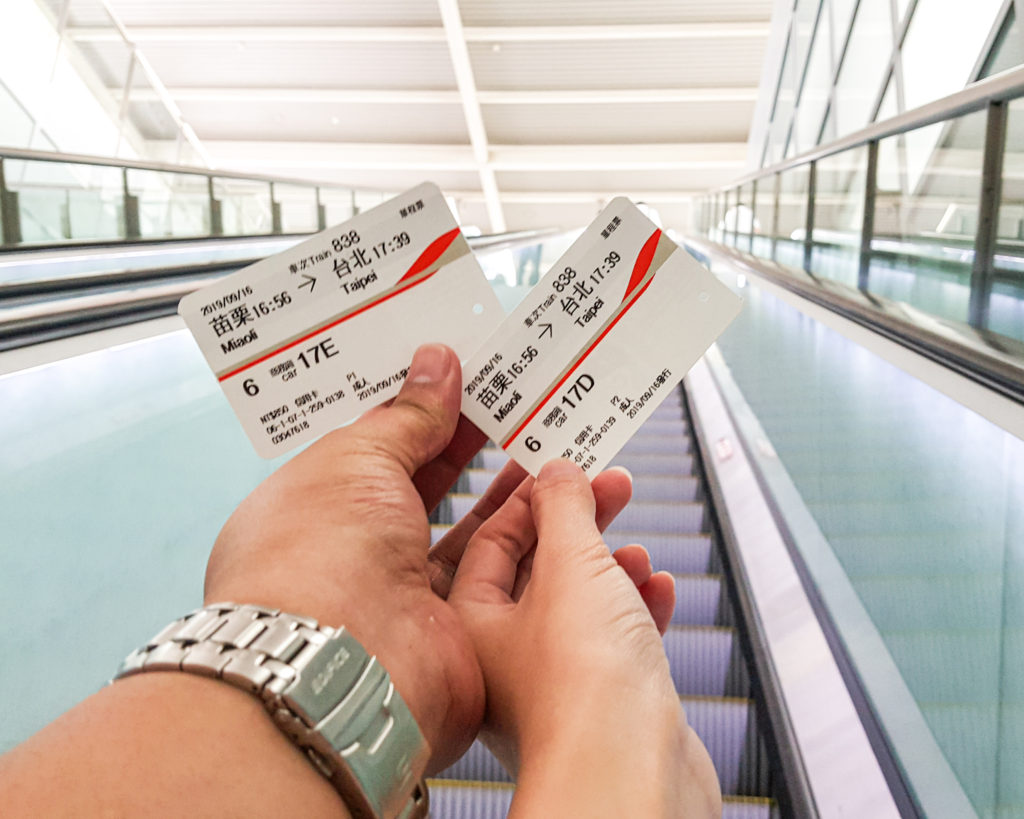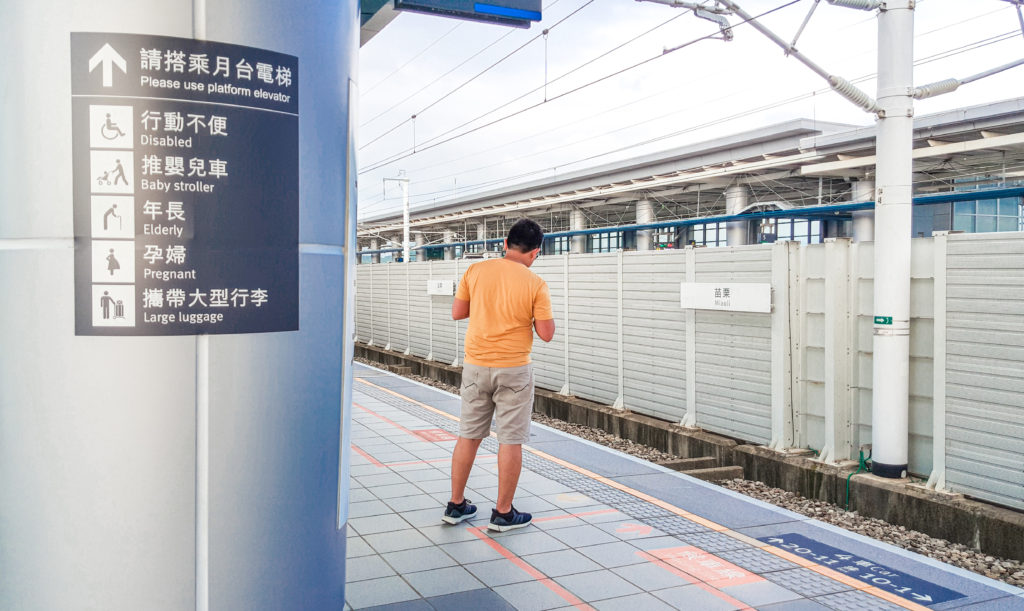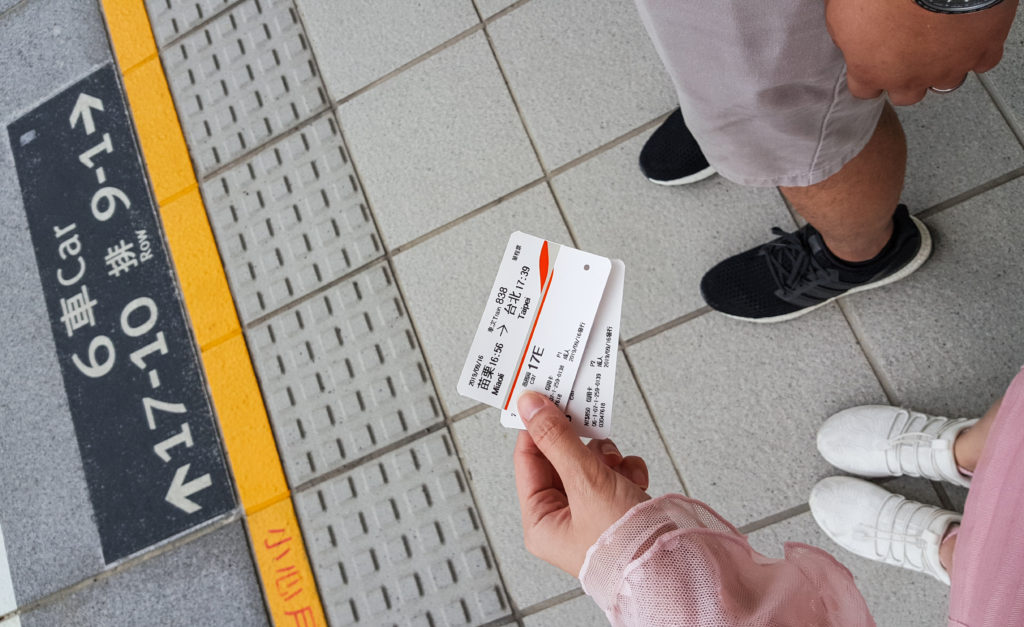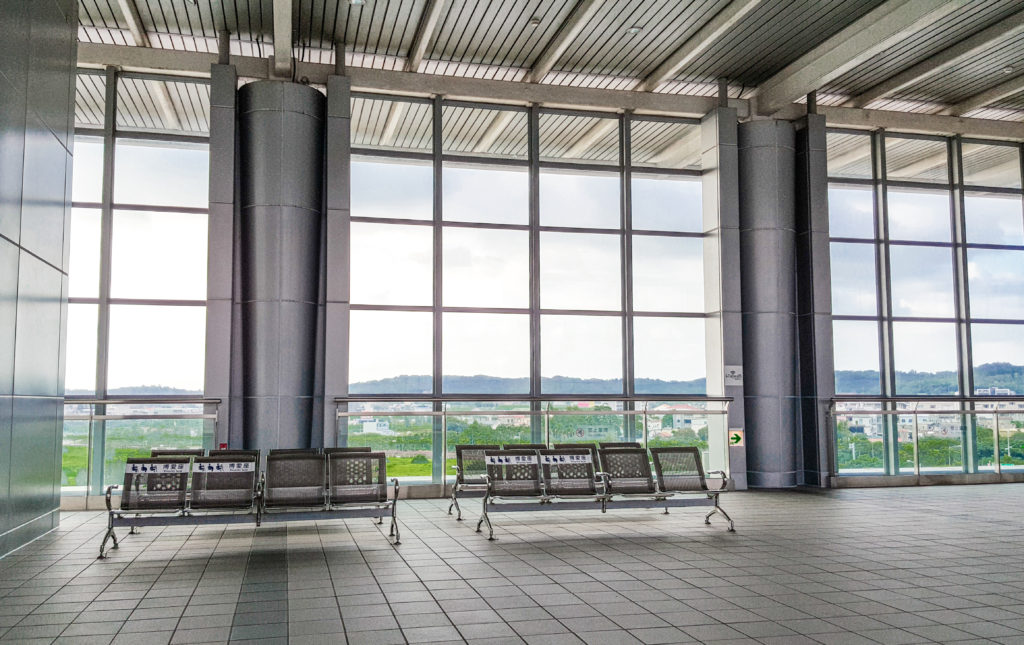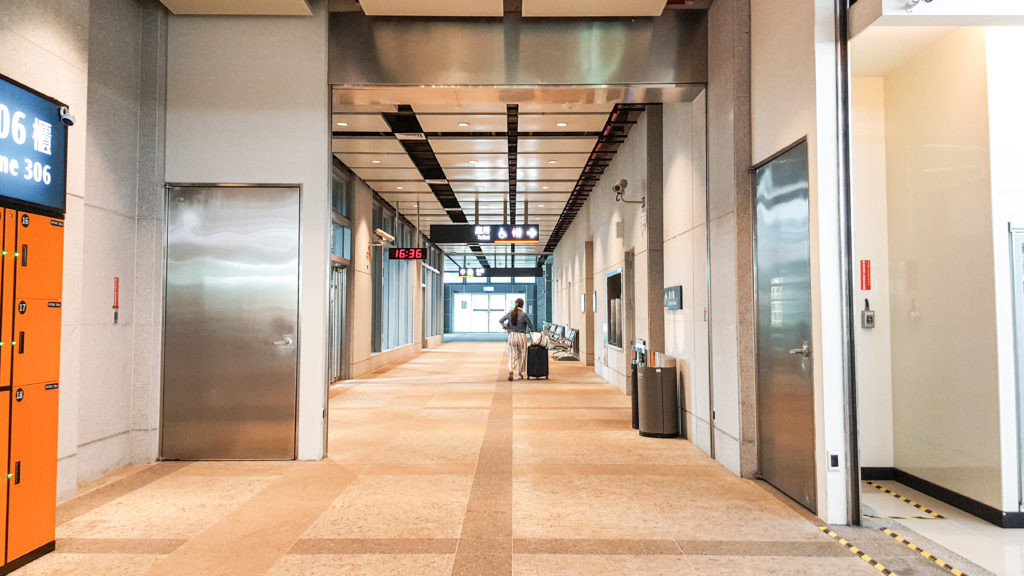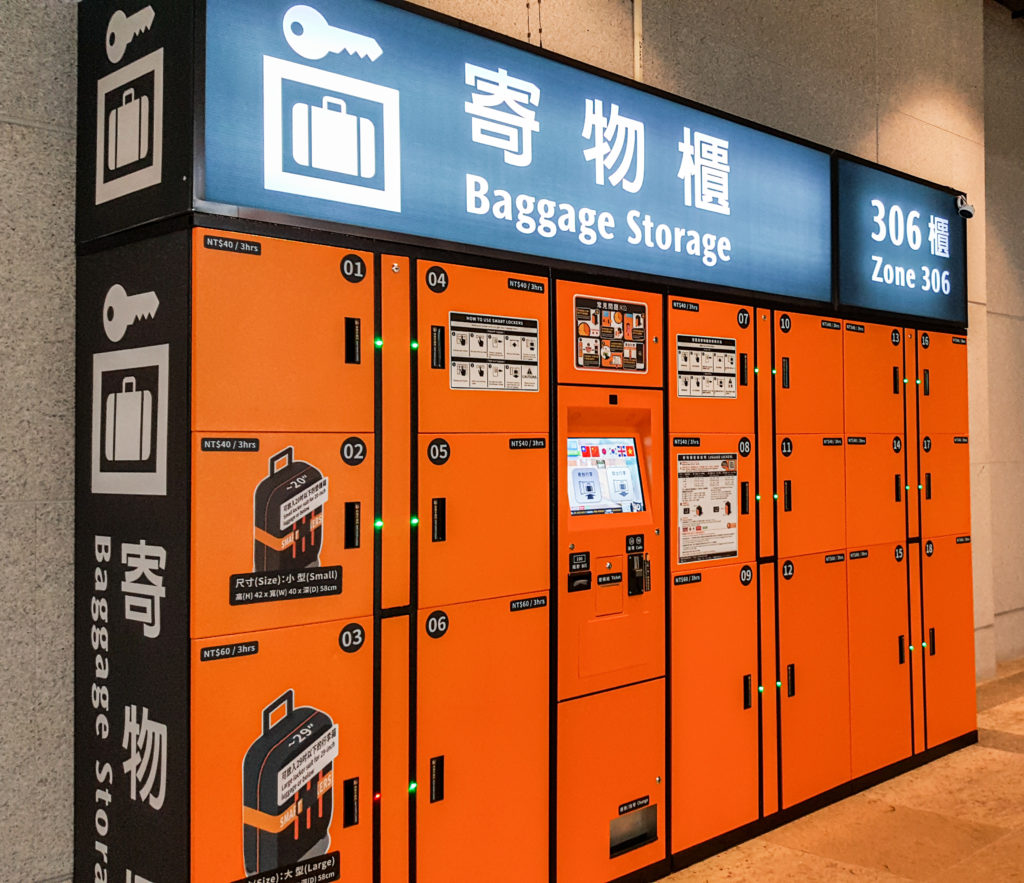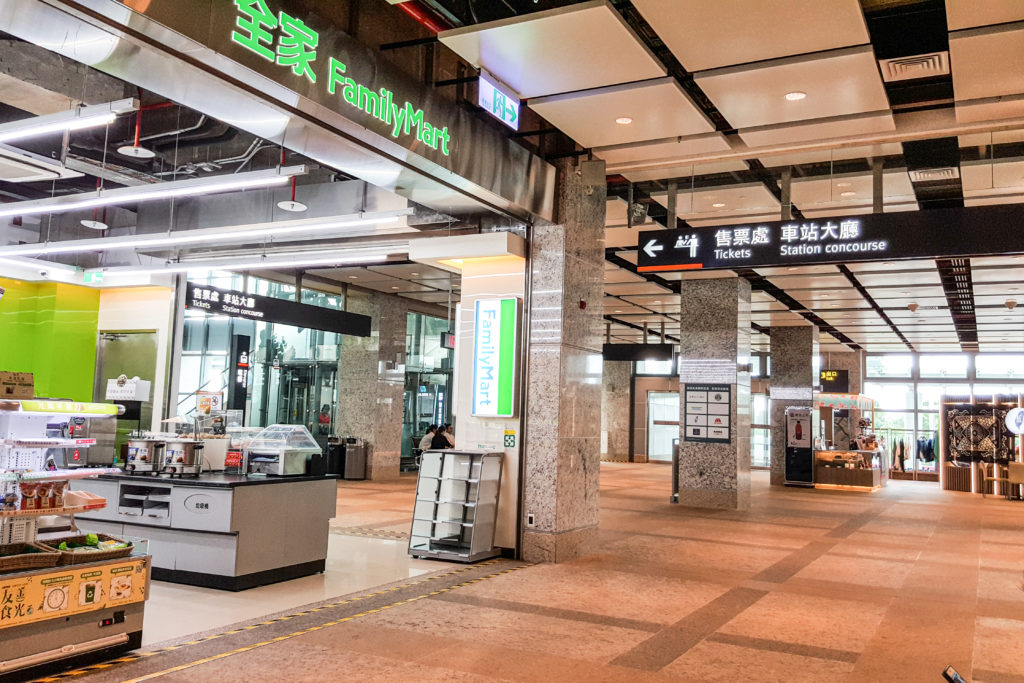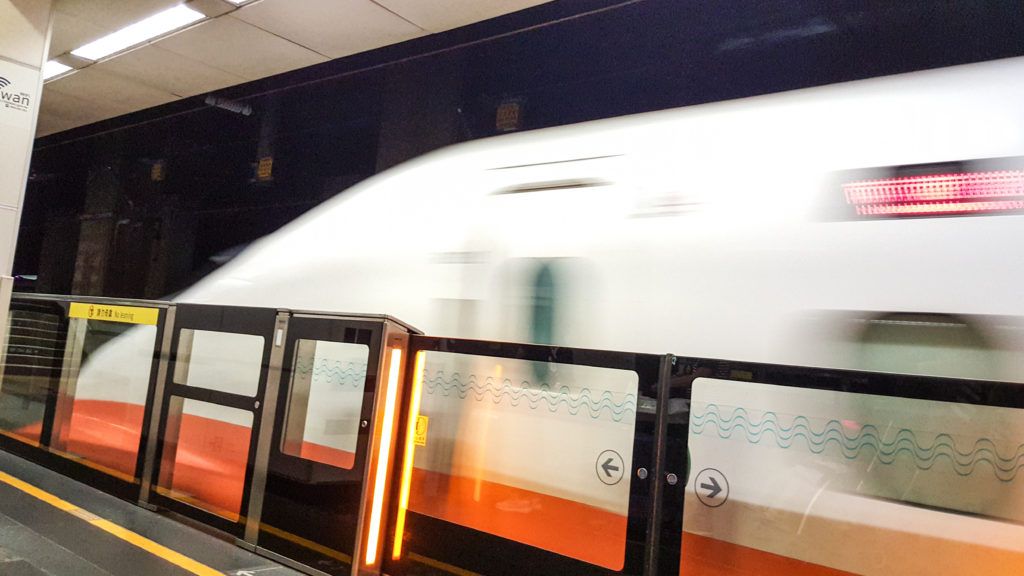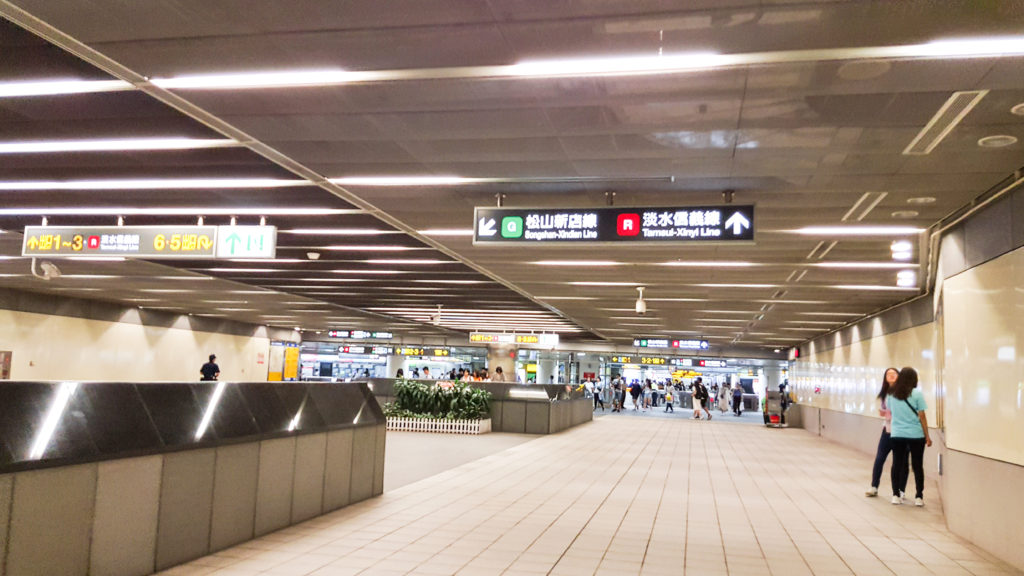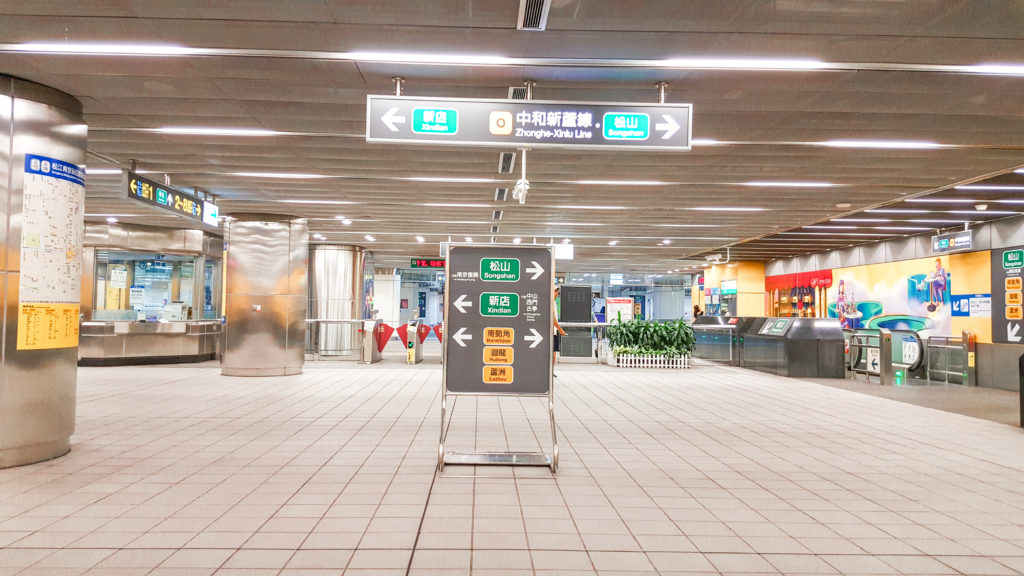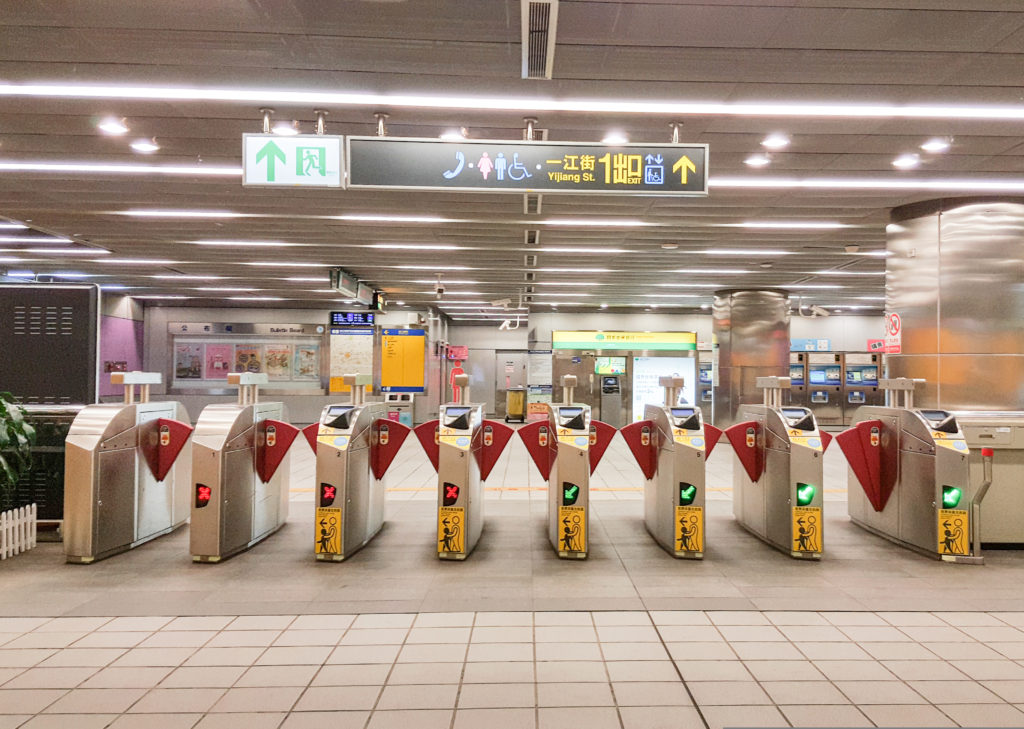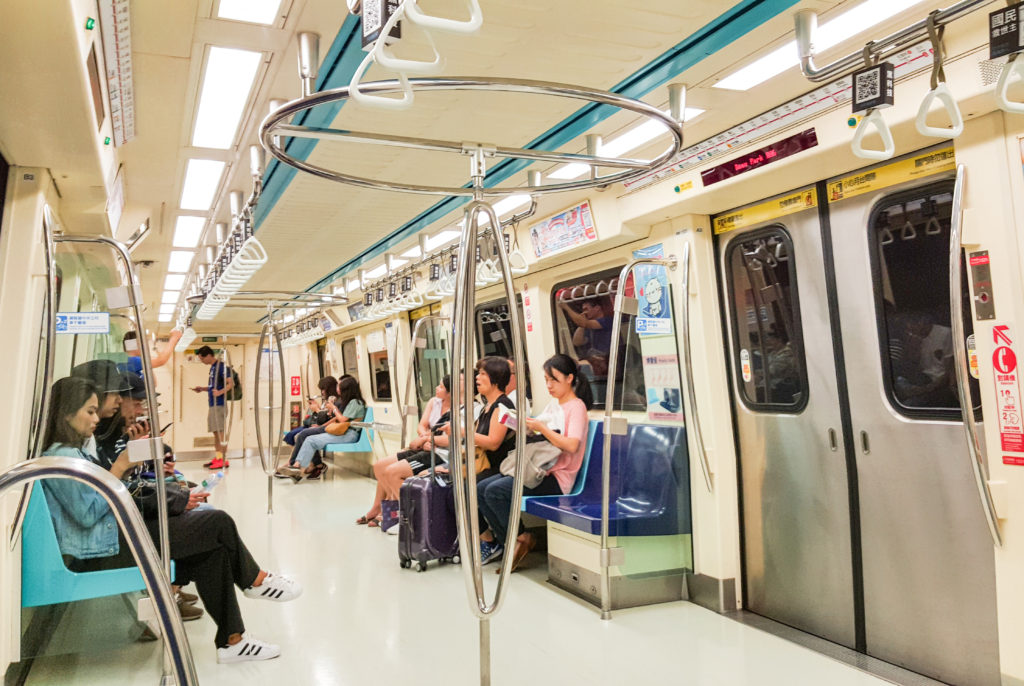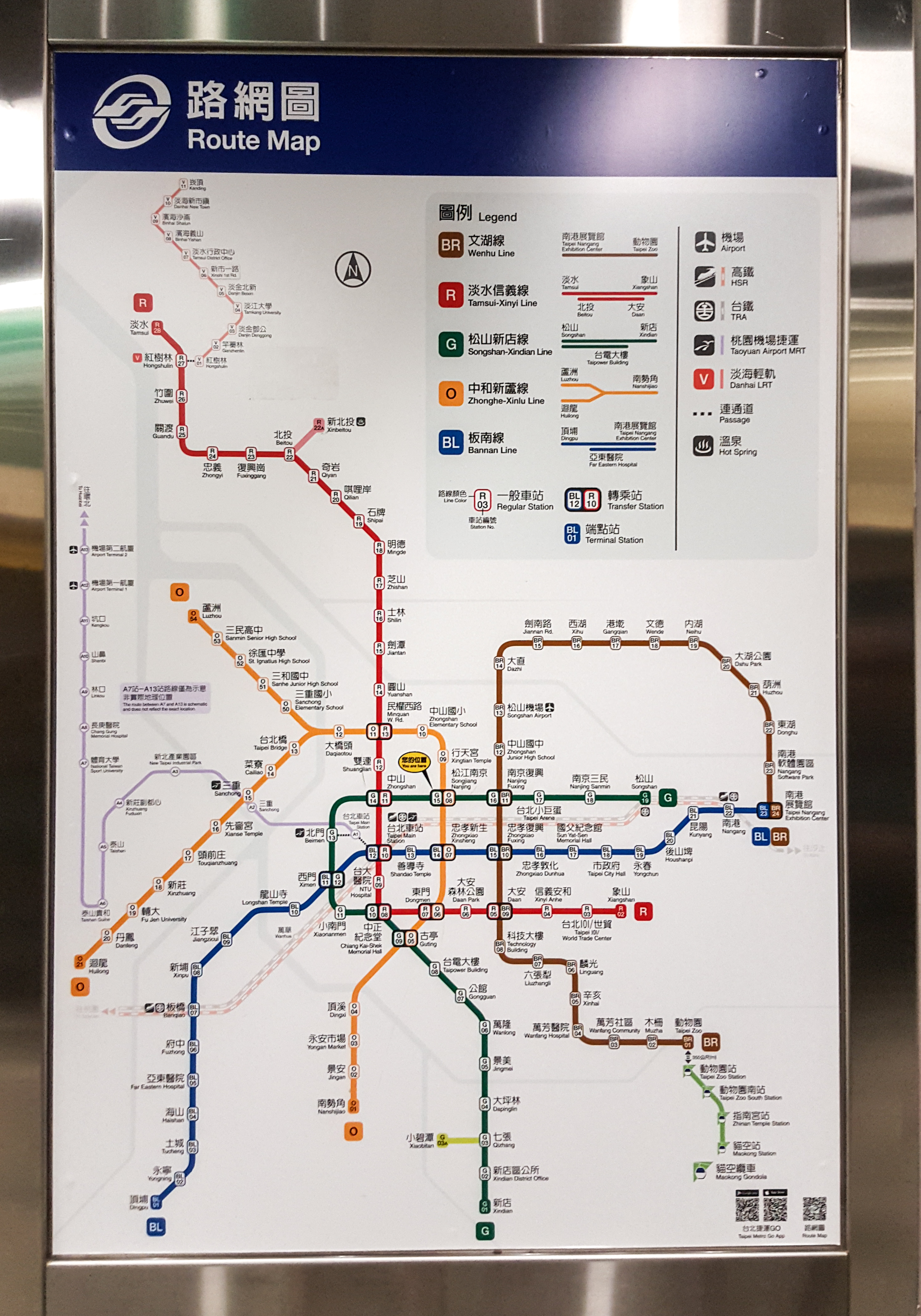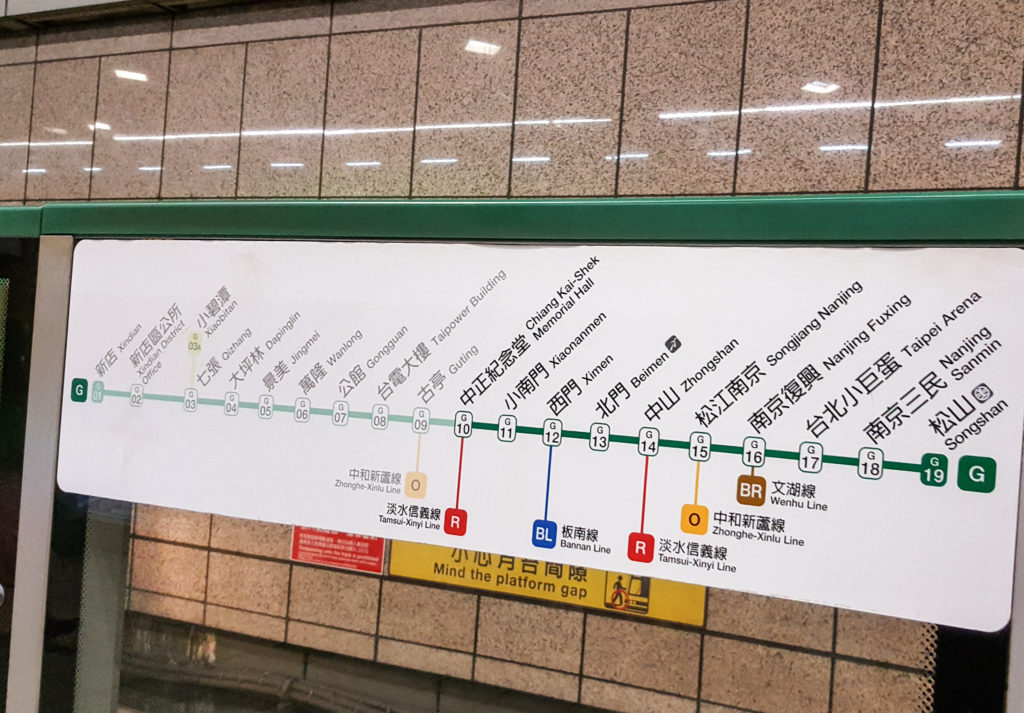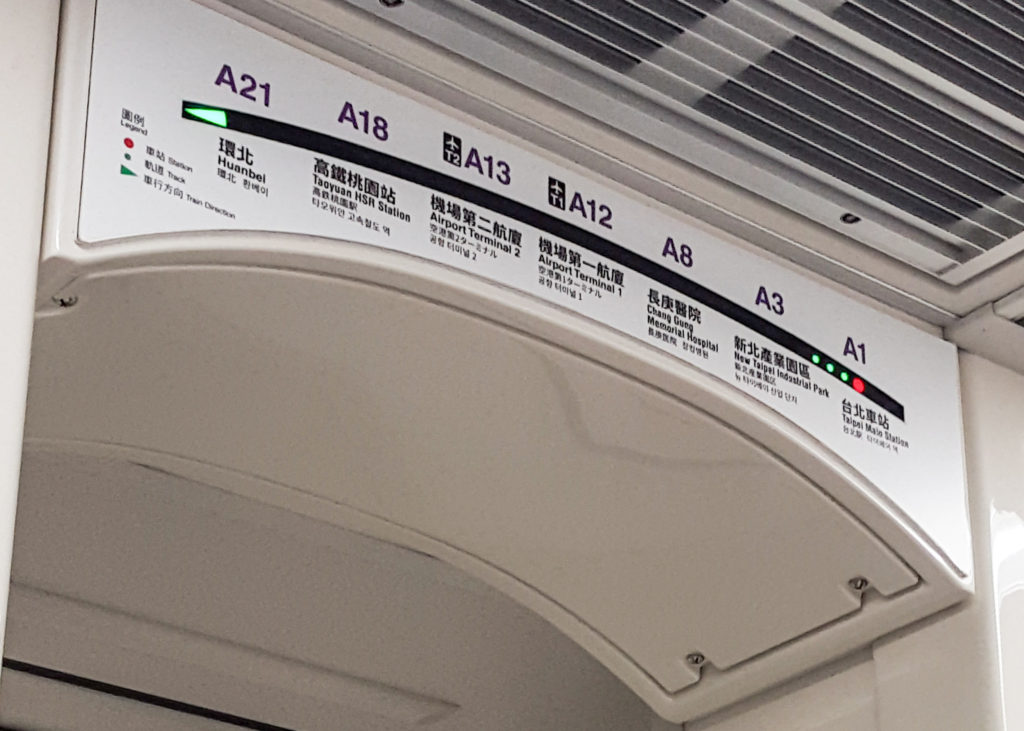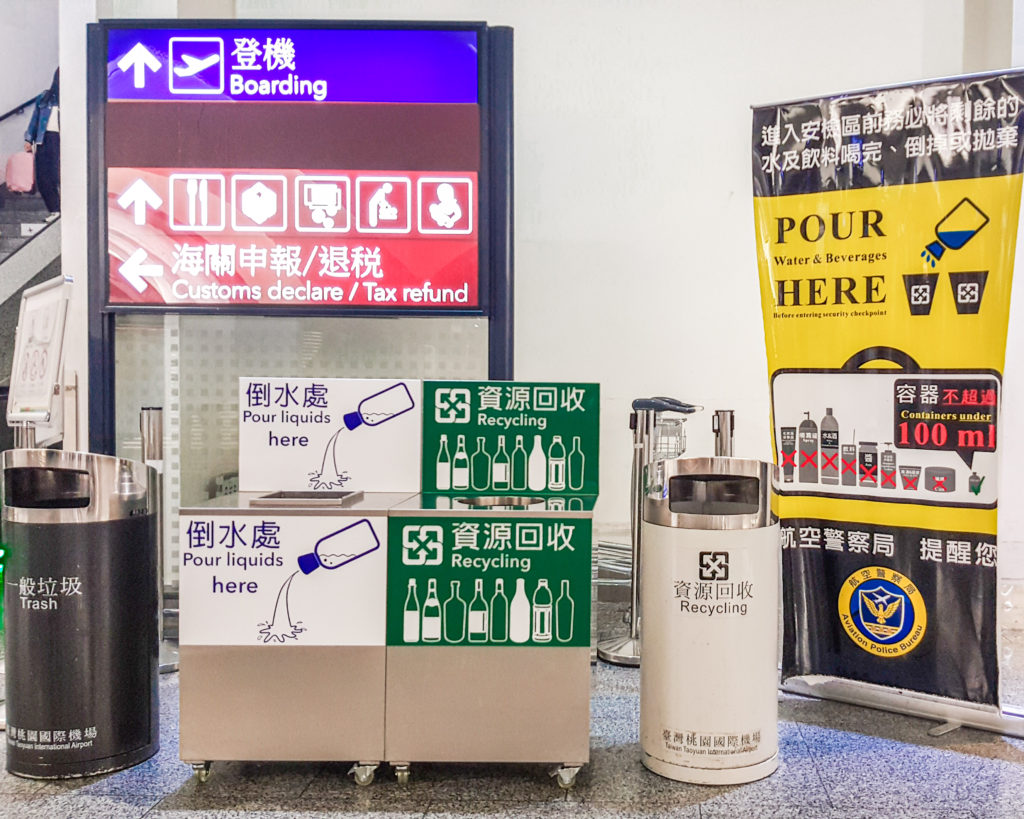 This is one of my favorite travels so far. I may not have visited a lot in the country and there may have been mishaps, but for each day I spent there, I never forgot to thank the Heavens for keeping us safe, giving us good weather when it was supposed to be gloomy, for the kind hotel staffs, discounts from shops, and for the fact that we were blessed enough to be able to afford a vacation in other country. This trip has taught me so much to disregard the shortcomings and just let the day go by without stressing myself for the things I cannot control. I have also stopped taking so much photos of myself. Instead, I focused on the surroundings. As you may notice on the photos, you can barely see my face. I only asked AJ to take me a lot of photos on our flower farm visit. Because why shouldn't I? The place screams Jemima.
By God's grace, I'm coming back to Taiwan, with my family. And will surely try the street foods that I missed on this trip. And shop mooore. of course! The only struggle we faced in this country is that most of the people we have encountered cannot speak and understand English. We had to speak word by word, incomplete sentences, and use the simplest English words. Other than that, I enjoyed Taiwan!