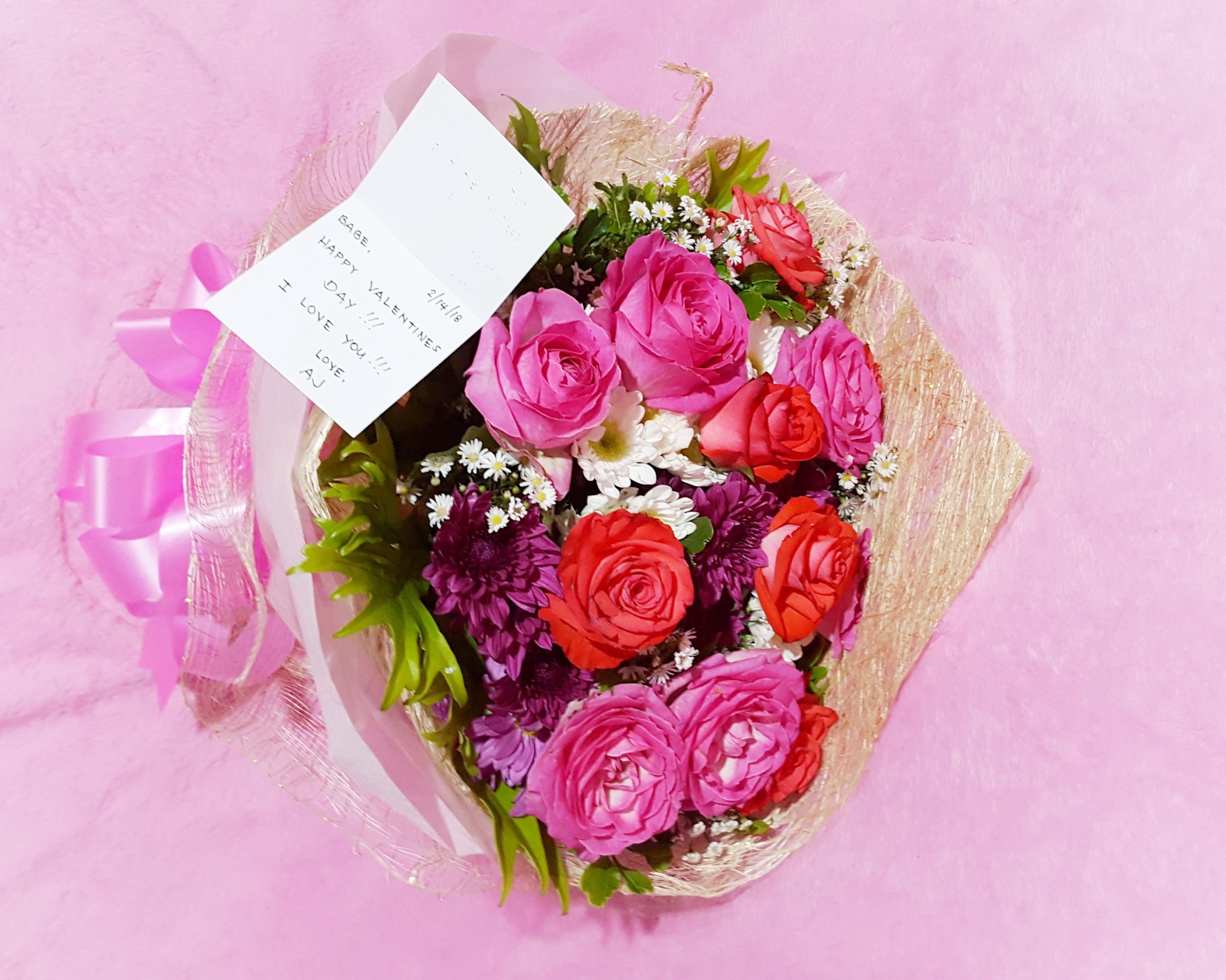 And just like that, Valentine's Day is over, as well as Chinese New Year. Well, that's how fast so universe moves on. Anyway, my boyfriend's family invited me for dinner on the fourteenth. His mom said they secured me so I don't date other people. Hahaha. It sounded possessive but I was so overwhelmed of how much they like me. We went to a coffee shop after dinner and they took me home. I missed AJ even more. He would always drive me home and now going home alone is such a struggle for me.
So V-Day happened and someone just delivered me a bouquet of flowers. Wow! He makes things happen even if he's far away. It was so sweet of him to take his whole family into helping him get flowers for me. I didn't know until his mom told me the backstory. Very heartmelting and funny. I couldn't be so much kilig.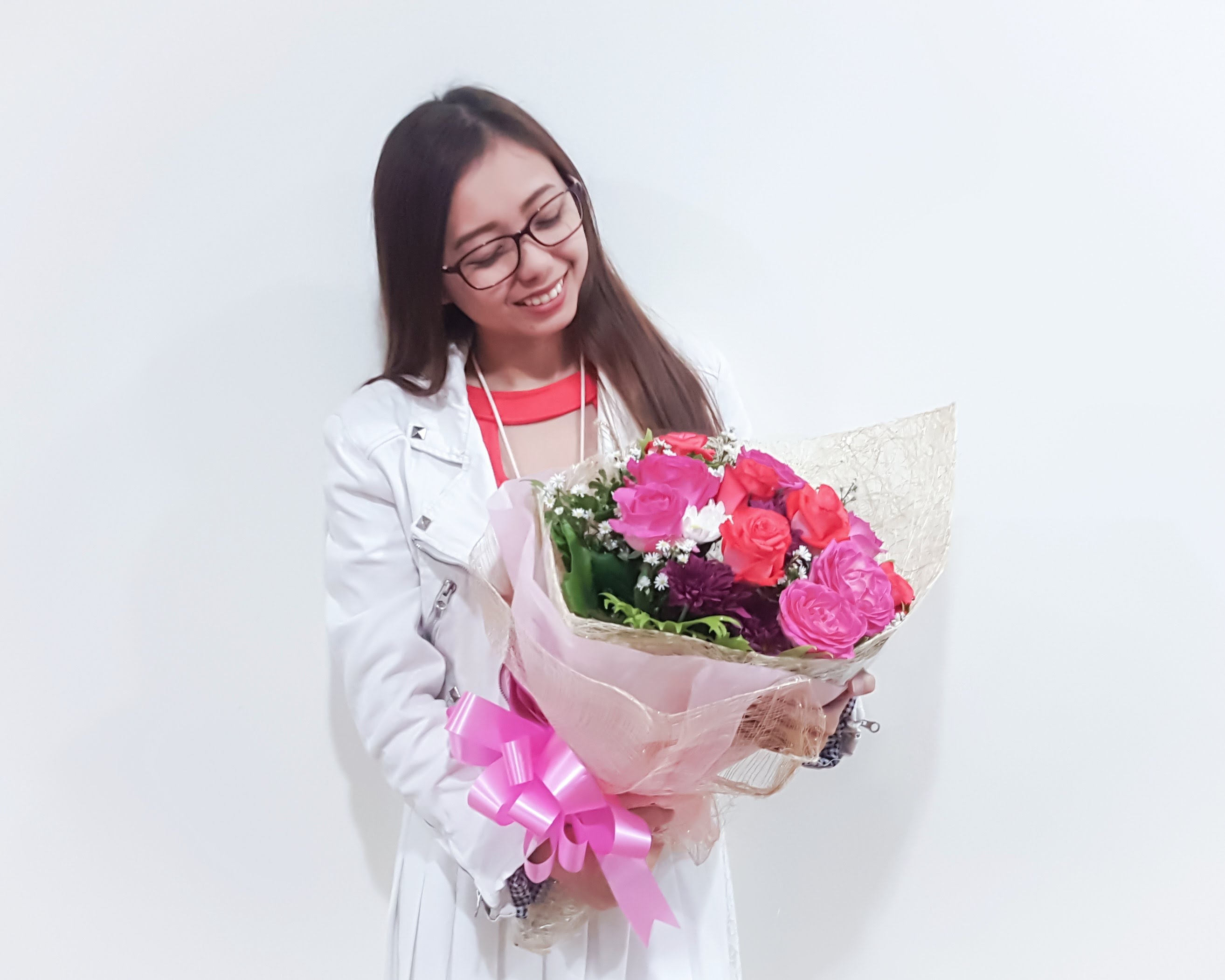 What I did for my part was that I asked his friends there to get him a whole pizza. I couldn't ask his friends to buy stuff for him because they were all so busy with their work. So I might just buy the gift here and find a way to send it to him. So yeah, that's just how my day went. We also talked on the phone for quite long. Not much happened but still felt so much loved. I'm good with the phone call and a lovely bouquet of flowers. Oh, and by the way, the card? His mom wrote it.